Auburn plays real live football in just a few days, so let's see if I remember how to type. The one sentence predictions are returning for their 13th straight season, and we all know good things happen when they are related to the number 13. If you'd like to read a lot of correct predictions, feel free to take a look at the past 12 years below.
2010 | 2011 | 2012 | 2013 | 2014 | 2015 | 2016 | 2017 | 2018 | 2019 | 2020 | 2021
The 2022 schedule sets up weirdly nice for a bit. Let's see how it will shake out.
Sept. 3 – Mercer – The slight scare from the 2017 matchup is a forgotten memory as Auburn tries out a few quarterbacks and watches them all be responsible for at least one score.
Worry level: 2. Score: Auburn 45, Mercer 10
Sept. 10 – San Jose State – The Spartans will travel a long way for us to see the Mercer game all over again, as one quarterback separates himself from the pack.
Worry level: 3. Score: Auburn 38, San Jose State 7
Sept. 17 – Penn State – The Auburn heat will have a worse affect on the Nittany Lions than the coveted night game slot ever could to the tune of a 4th quarter runaway by Auburn.
Worry level: 7. Score: Auburn 27, Penn State 17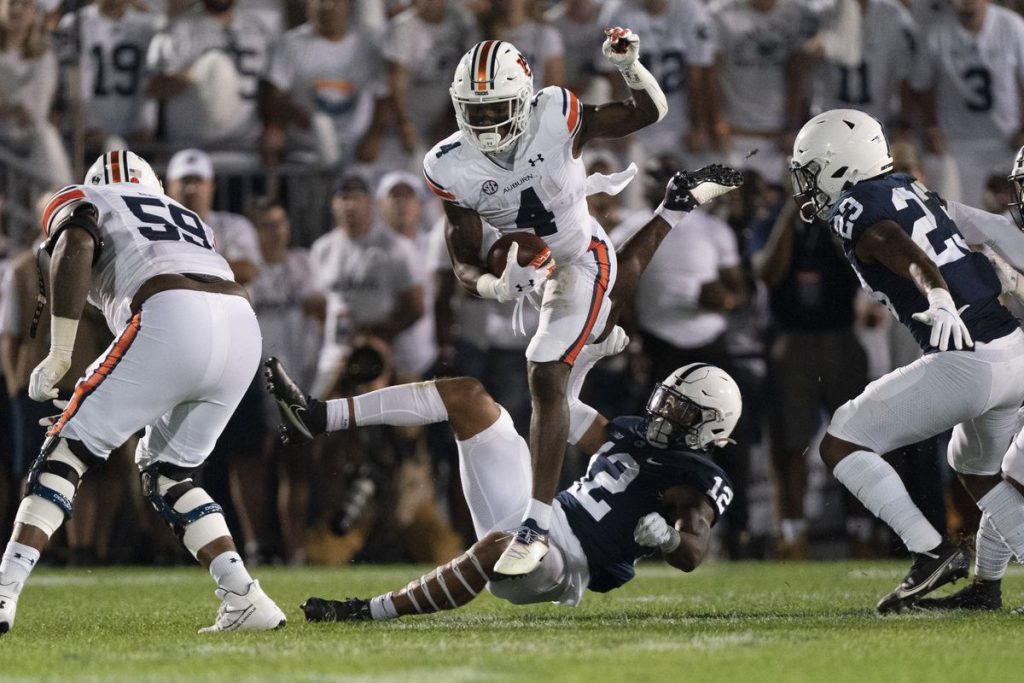 Sept. 24 – Missouri – The Tigers of Missouri's first ever trip to Auburn will go about as well as the last time Auburn went to Missouri, and Tank runs for 250 yards beginning some Heisman chatter.
Worry level: 4. Score: Auburn 41, Missouri 14
Oct. 1 – LSU – Those that think Brian Kelly will immediately turn LSU around will be quickly corrected as they watch TJ Finley be responsible for as many scores for Auburn as he was the last time LSU came to the Plains.
Worry level: 6. Score: Auburn 28, LSU 20
Oct. 8 – at Georgia – The defending national champions will have their 2011 Auburn-Clemson moment and watch their repeat hopes go up in smoke, beginning another 40-year drought.
Worry level: 10. Score: Auburn 20, Georgia 17
Oct. 15 – at Ole Miss – This one is going to be stupid, but eventually fun.
Worry level: 7. Score: Auburn 36, Ole Miss 34 (2OT)

Oct. 29 – Arkansas – The Razorbacks will come into Auburn with 2+ losses, which means they'll play like it's their Super Bowl, but they aren't near as good as the media wants them to be, so Auburn will win relatively easy thanks to Tank's four touchdowns.
Worry level: 5. Score: Auburn 31, Arkansas 21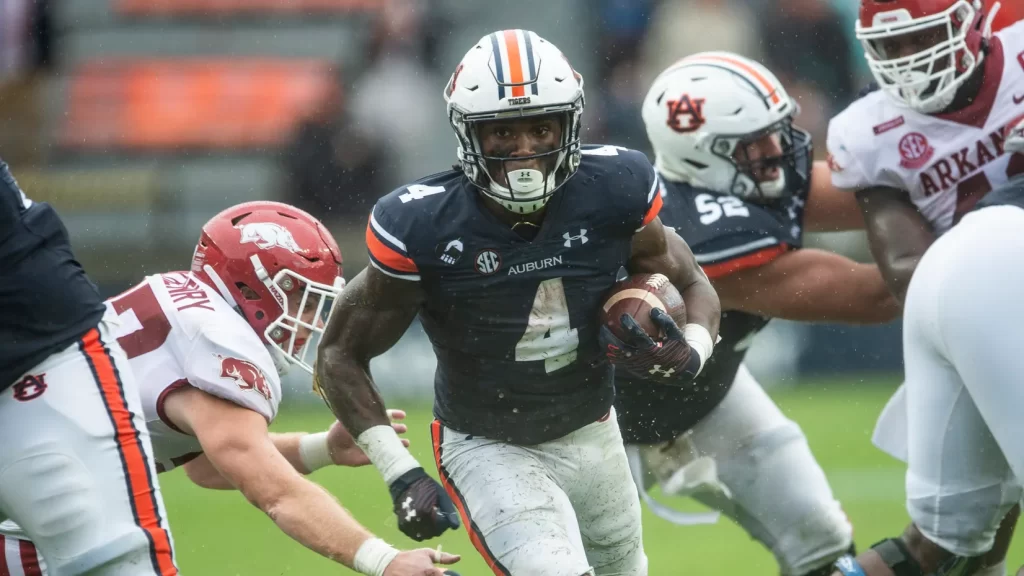 Nov. 5 – at Mississippi State – The reasons, fair or not fair, that Auburn collapsed against the Maroons last year are no longer at Auburn, so those that played through it will rip victory from the jaws of the cowbells on a last minute drive.
Worry level: 6. Score: Auburn 27, Mississippi State 23
Nov. 12 – Texas A&M – Jimbo doesn't deserve to win games, and he won't win this one, but it'll be closer than we want it to be.
Worry level: 8. Score: Auburn 17, Texas A&M 16
Nov. 19 – Western Kentucky – The Hilltoppers won't be terrible, but Auburn will be 11-0 at this point (right?), so there's no stopping this machine, or Heisman-favorite Tank Bigsby. 
Worry level: 3. Score: Auburn 44, Western Kentucky 17
Nov. 26 – at Alabama – Auburn will get their first win in Tuscaloosa since Cam Newton ripped their hearts out, but beating 4-loss Alabama just won't feel that special.
Worry level: 10. Score: Auburn 28, Alabama 13
Now give me your predictions and/or tell me how smart I am in the comments section below.