Happy Friday Auburn fans. It's been a few weeks since I guided your Friday afternoon reading and we have a lot to catch up on. Sit back and prepare to be taken to every webpage with any interesting tidbit of information you need to know. Enjoy.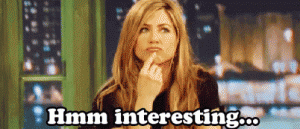 – Good teams win, great teams cover (again). The first half was a bit rocky, but Auburn's run game found its way against the Kent State Flash. Full highlights here.
– If you don't like highlights, relive the action in Tweet form. If you don't like either of those, here's our breakdown AND our review. We have all of your content.
– Auburn's defense is, as expected, good. Among the reasons for success are the emergence of a junior DL and the steady play of a once-injury plagued DB. Also, don't you love it when 5 star players play like 5 star players.
– Backup QB Joey Gatewood got significant run in the second half of Auburn's blowout win. Hear what he had to say about his play.
– Auburn now heads into SEC play with the 2nd, 3rd, 4th, 9th, and 17th ranked teams in the country on the schedule. By the way, the non-conference schedule is looking better and better.
– Where do you think Auburn stands with SEC play beginning?
– One analyst likes Auburn's chances through that tough skid. The FPI models beg to differ. I like the analyst better.
– First on that list is a road game against 17th ranked Texas A&M. #8 Auburn opened as a slight underdog. Here's who Texas A&M is most afraid of.
– More groundbreaking Blogle content: our first look at A&M, this week's edition of From the Other Sideline, and our week four predictions. The predictions are unstoppable.
– Jimbo Fisher said nice things about Bo Nix and I'm convinced it's a reverse jinx. I think I would be afraid of destiny, too.
– Auburn will, hopefully, have a healthy receiving corps for the first time all season. Will that, combined with Bo Nix's rising confidence on his feet open things up for Auburn?
– Decide for yourself if you think Smoke Monday should sit out the first half against A&M.
– Two future Tigers play each other in high school football tonight. You should care. Also, Auburn got another commit this week.
– A little Auburn in the NFL news: Kerryon Johnson is still good.
– Finally, Auburn players met Ric Flair. Wooo!
Let me know if I missed anything in the comments below.