I have finally narrowed down my top 5 captions for the Nova's Dive Bomb Caption Contest. It was very tough. Let me tell you, the 'Blogle has some funny readers. I laughed at a few of these for days. I'm still laughing at two or three of them.
Now I'm turning the contest over to you. Voting will take place from now until Friday (10/8) at noon CT. I'm not really sure how the polls work. I think you can vote as many times as you want. If not, sorry. I guess we'll have to be fair.
Anyway, here's the top 5, with the corresponding number in parentheses:
(1) I wish an eagle would! (34%, 34 Votes)
(2) TAKE GRANDMA!!! TAKE GRANDMA!!! (24%, 24 Votes)
(4) Mmmt, oh my Larry, the bird is trying for my pom pom. (10%, 10 Votes)
(5) Dadgumit! That birds done gone and crapped on my new ball cap. (12%, 12 Votes)
(8) Mildred, this place has bats. (21%, 21 Votes)
Total Voters: 101

Loading ...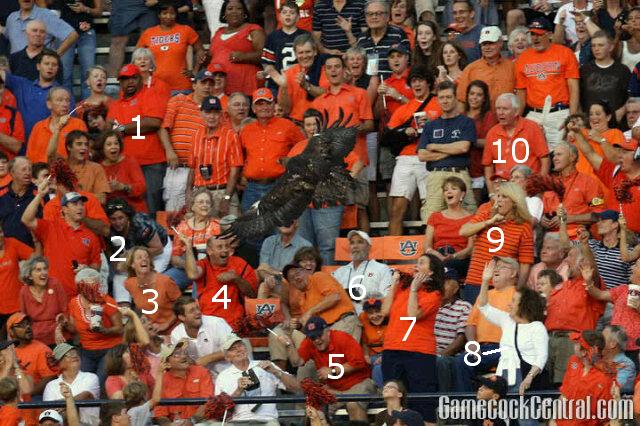 Thanks to everyone that participated. There were tons that were definitely good enough to make it into the voting, but I had to stop somewhere. Be sure to go read the rest in the comments section of the original post if you haven't seen them already. Go to the bathroom before you do, though.