Apparently, the 'Hoos aren't very excited about traveling to Atlanta to watch their Cavaliers play Auburn on New Year's Eve. The email below and this video were sent out from the Virginia athletic department yesterday hoping to inspire the 'Hoo nation to make the trek down to the Georgia Dome. As of yesterday morning, just over half of their 18,000 allotted tickets had been sold. You'd think a team that hasn't been all that great in recent years would jump on an opportunity such as a bowl game, but 'Hoo knows? Ok, that was bad.
Auburn still has tickets for sale (but not near as many as UVA), and there are plenty on Stubhub, eBay, etc. I still say an Auburn-Florida State match up would have sold out in hours.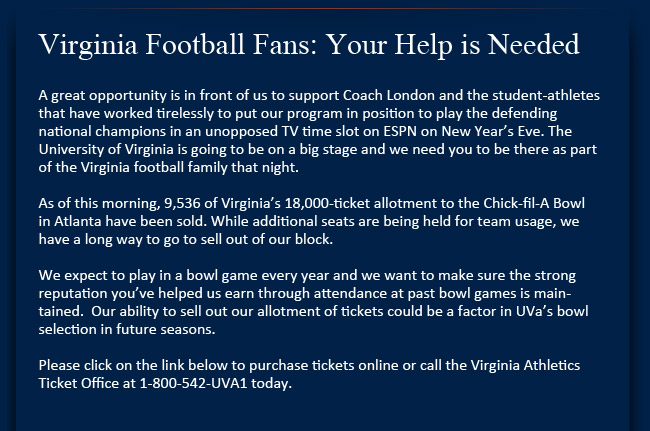 Thanks to @DKinAU for the heads up.