Week 3 was also amazing. I went 12-1, and like Week 2, most of the scores were scary close. I don't claim to be smart. I claim to be psychic.
Last week: 12-1 (92.3%)
This week: 7-4 (63.6%)
Overall: 42-9 (82.4%)
Week 4 is starting to get a little more real. There are conferences battles in the SEC and nationally. It's almost like real football season is here.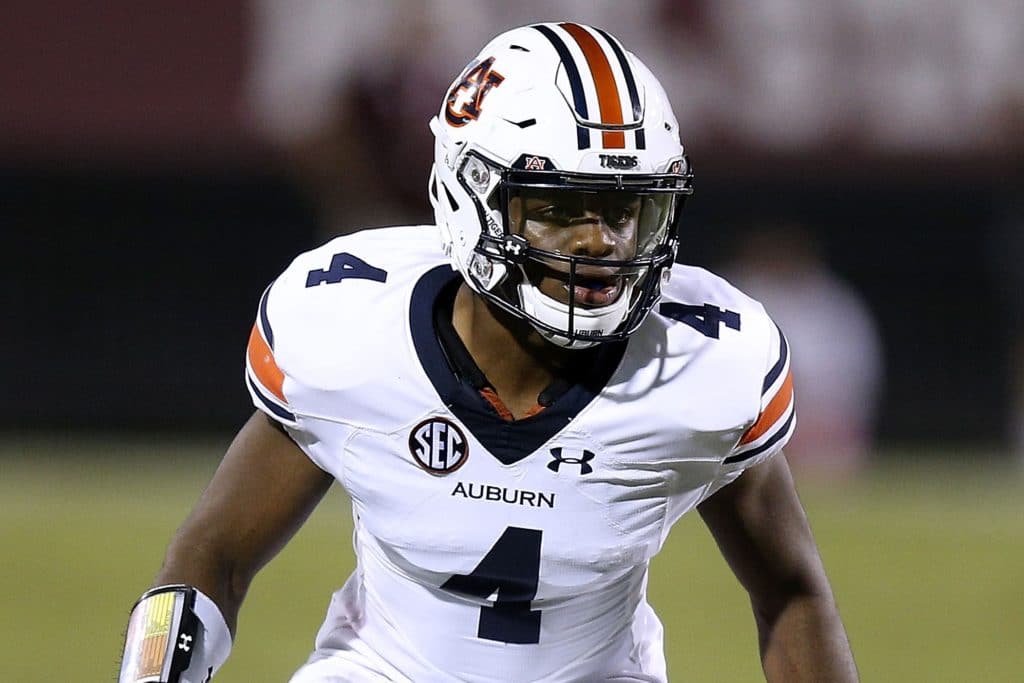 9/21
Southern Miss at Alabama – Multiple Alabama families have a picture of Tyrone Prothro catching a pass against Southern Miss that eventually ended up helping the Crimson Tide narrowly defeat the Golden Eagles. Think about it. Auburn fans get grief for bragging about an Iron Bowl win in a year where Auburn didn't the National Championship, but Alabama fans have a painting of a catch against Southern Miss in a season where all 10 wins were vacated. RTR.
Alabama 45, Southern Miss 10
Alabama 49, Southern Miss 7 – SUCCESS!
Tennessee at Florida – The Gators' quarterback is out, but the narrative is that the backup is better. Sure he is. Tennessee finally got a win, but they won't go to the Swamp and get another one. Not this year.
Florida 27, Tennessee 17
Florida 34, Tennessee 3 – SUCCESS!
Cal at Ole Miss – Cal is actually decent? Ole Miss is not. Black eye for the SEC.
Cal 28, Ole Miss 21
Cal 28, Ole Miss 20 – SUCCESS!
LSU at Vanderbilt – Did you know that LSU scores touchdowns this year? Do you care?
LSU 48, Vanderbilt 14
LSU 66, Vanderbilt 38 – SUCCESS!
Kentucky at Mississippi State – The Wildcats should've beaten Florida. The Maroons lost to a Big 12 opponent, which you'd think would attract a crowd, in front of a half-empty stadium. The Maroons don't care this year.
Kentucky 31, Mississippi State 21
Mississippi State 28, Kentucky 13 – FAILURE
South Carolina at Missouri – The Gamecocks gave Alabama all they had last week. Missouri, since losing to Wyoming, has rattled off two wins. It will be the freshman QB against the QB that left Clemson at the first sign of adversity. Who will it be? 'Cocks it is.
South Carolina 34, Missouri 28
Missouri 34, South Carolina 14 – FAILURE
San Jose State at Arkansas – Arkansas barely beat Portland State, lost to Ole Miss, and kinda blew out Colorado State, so I'm not really sure what they are. But I know they are better than San Jose State. I think.
Arkansas 41, San Jose State 13
San Jose State 31, Arkansas 24 – FAILURE
Notre Dame at Georgia – Here we go again acting like Notre Dame is going to hang just so we can prop up the team that beats them easily.
Georgia 35, Notre Dame 17
Georgia 23, Notre Dame 17 – SUCCESS!
Auburn at Texas A&M – Check back later for my prediction in the game preview, but SPOILER ALERT: the gig is up.
Auburn 34, Texas A&M 17
Auburn 28, Texas A&M 20 – SUCCESS!
Other Games of Note
Michigan at Wisconsin – I feel like both of these teams are always overrated, and will always win something they shouldn't. Wisconsin has been the more consistent team over the last decade, but doesn't get the cred that Michigan does. Badgers big.
Wisconsin 34, Michigan 14
Wisconsin 35, Michigan 14 – SUCCESS!
Oklahoma State at Texas – The Fightin' Mullets are undefeated. People still want Texas to be back. They aren't.
Oklahoma State 48, Texas 38
Texas 36, Oklahoma State 30 – FAILURE
Now that you know who will win, head on over to the 2019 War Blogle Pick 'em and get your picks in. There will be weekly prizes and an overall winner at the end of the season. It's easy. Do it.