In Auburn's first two games of the season, the passing game was good enough, special teams were okay enough, but the running game wasn't there. It wasn't totally non-existant, but usually didn't show up at all until later in the games.
As I said in this week's game preview, all Auburn needed to do was find running the game agains a team they should be able to run against. Then they would find confidence from their successes and grow from there.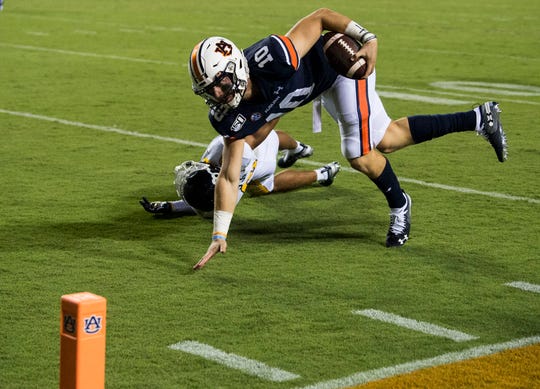 Well, they ran for 467 yards… so that should help.
For the first time since 1983, Auburn had three different 100-yard rushers. Boobee had 135, and both Joey Gatewood and Shaun Shivers had 102. Joey had almost all of his in the 4th quarter alone. Shaun had most in the 2nd half. Boobee had most in the 1st half.
But the carries weren't just split between those three. Eight different Tigers ran the ball and six of the seven touchdowns Auburn scored on Saturday were on the ground. It's like Auburn was committed to the run or something.
Outside of Auburn's offensive line being better than Kent State's defensive line, a lot of the success was due to Bo Nix keeping the ball early and gaining 10+ yards on back-to-back plays. After that, the running game was wide open. Oh, and he went 12 of 16 passing with 186 yards.
The night was offensive.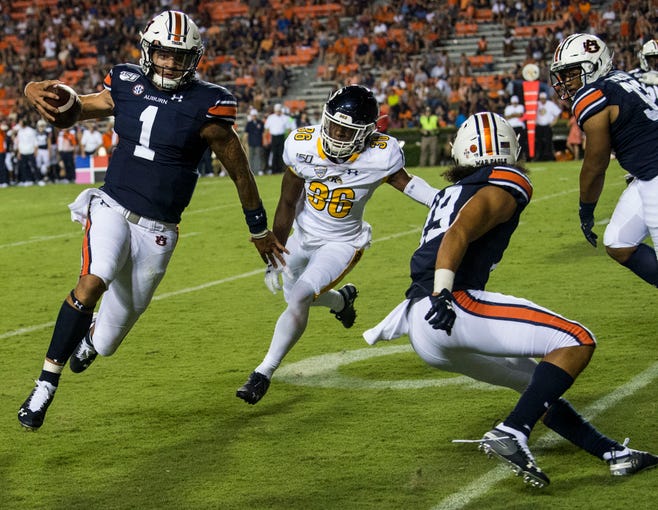 For the Auburn defense, they only gave up two touchdowns and a field goal, but it felt like more. That's the problem with playing a team that knows they have nothing to lose. They'll throw all kinds of weird stuff at you. And they are kings of playing up, so they have a good idea of how to level the playing field. That's what Auburn's defenders dealt with all night.
That said, Auburn was playing major backups late in the game, which is when the Golden Flashes scored their last touchdown. It should have been 56-10. I predicted 55-10, so yeah it should've been 56-10, dang it.
All in all, Auburn used the night perfectly. Starters got their reps, righted the last wrong of the offense, backups got to play, and Woody Barrett finally got to throw a touchdown pass in Jordan-Hare Stadium. Aside from a dumb targeting penalty, the night couldn't have gone better.
The SEC schedule is now here, and Auburn must go to College Station. They have seen success in every facet of their game, and now they must use it.