A few weeks back, Jay Jacobs sent an email to donors proposing major renovations to Jordan-Hare Stadium's north endzone. The purpose of the email was to survey the recipients and get their thoughts on changes and the costs to enjoy those changes.
Yesterday, Jay Jacobs sent another email to get donor's thoughts on the aforementioned football changes plus some additions to nearly every sport under the Auburn Athletic Department. Most are simply described as "upgrades," but in terms of Plainsman Park, it was a little more detailed.
$12 million for upgrades at Plainsman Park. Included would be new seating above the "green monster" in left field.
Yep. Just like in Fenway Park. Seats. Way up there. This needs to happen, and it needs to happen now. But if it did, it wouldn't happen until at least before next season.
But I can't wait that long to see what it would look like, so I contacted the resident Blogle-shopper, @breakorbitlive. He's the guy that showed us just how big that video board was going to be (twice). Now he's throwing seats on the Green Monster. This must happen, Auburn and donors.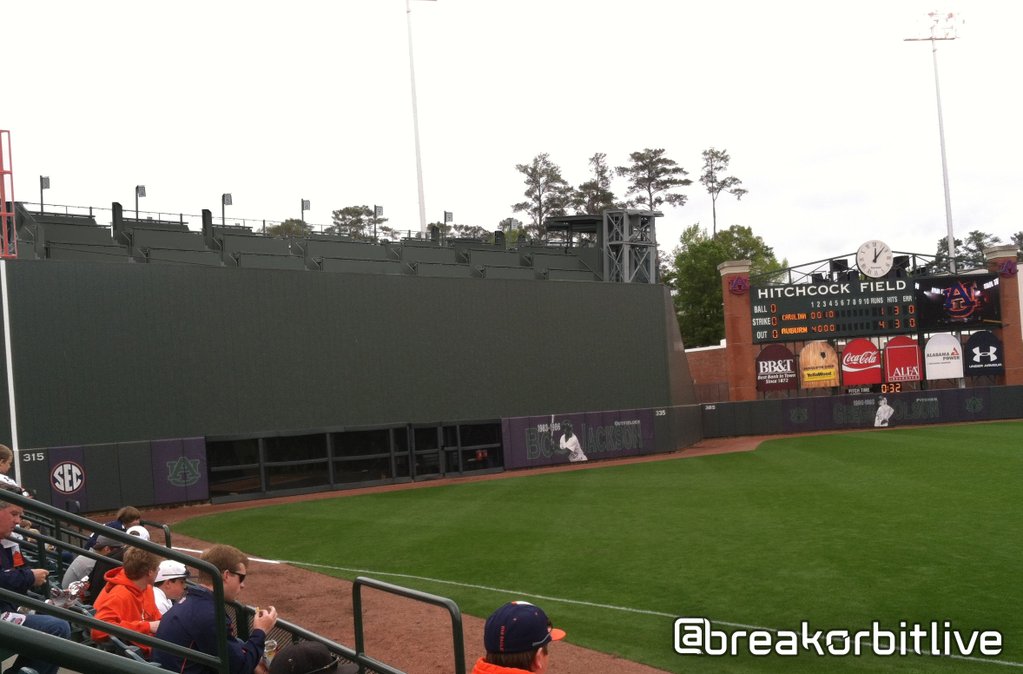 Loading ...