I'll admit that I was really optimistic as I headed across campus on Saturday. Things were noticeably more calm than 3 weeks prior for the Georgia game, but something in the air just felt right to me. Looking back, maybe I should have seen the signs.
Around 3-4 hours before kickoff the University Bookstore at Haley Center's cash register system just stopped working and never recovered. I caught a glimpse of the screens and they were just a jumbled mess of random letters and symbols, probably closely resembling Phillip Montgomery's playbook the last few weeks. The place was quickly devolving into anger and frustration. It felt familiar, but I overlooked it.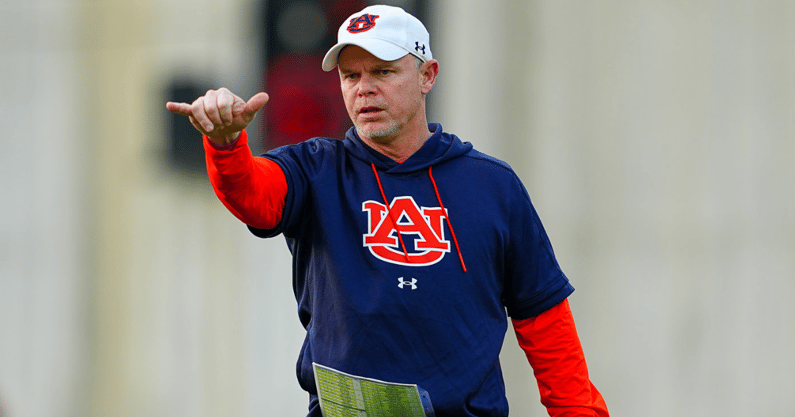 Closer to the stadium I discovered many of the usual suspects were missing from the tailgates. You see, buck season had begun that morning in Georgia. I'm not a hunter myself so I don't get the hype, but apparently it was more important or something.
As we finally got to our seats, I found that many of our usual neighbors had sent their replacements for the day instead. The guy beside me brought his Mississippi girlfriend and hadn't been to a game in 16 years, but he dang sure had strong thoughts on the Robby & Thorne situation. Our opinions were a little at odds and it made for some dirty looks when I may or may not have been a tad too vocal.
Now like I said, maybe I should have seen the signs. They were all around me. But I'm telling you the pregame felt good, the eagle soared high and the F-18 flyover was beautiful. We were going to turn things around today, I thought I could feel it. I'll give the boys credit, they played hard and we were 1000% in this game for the better part of three quarters, but in the end we just couldn't keep up. I think my greatest revelation on Saturday was that I finally have a fairly good understanding of what this team is. Of what this team is both capable of and limited by, the good and the bad.
Let's start with the good…
1. Our first string defense is a stout group and they can challenge any offense in the country. We gave up a few too many first downs on early downs, but made up for it by allowing conversions on just 2 of 11 third down and 2 of 4 fourth down tries by the Rebels. Ole Miss quarterback Jaxson Dart was sacked four times, threw an interception and we tallied another interception from a botched field goal attempt. Our depth keeps us from being at 100% for 4 quarters right now, but the future is very bright for this defensive unit.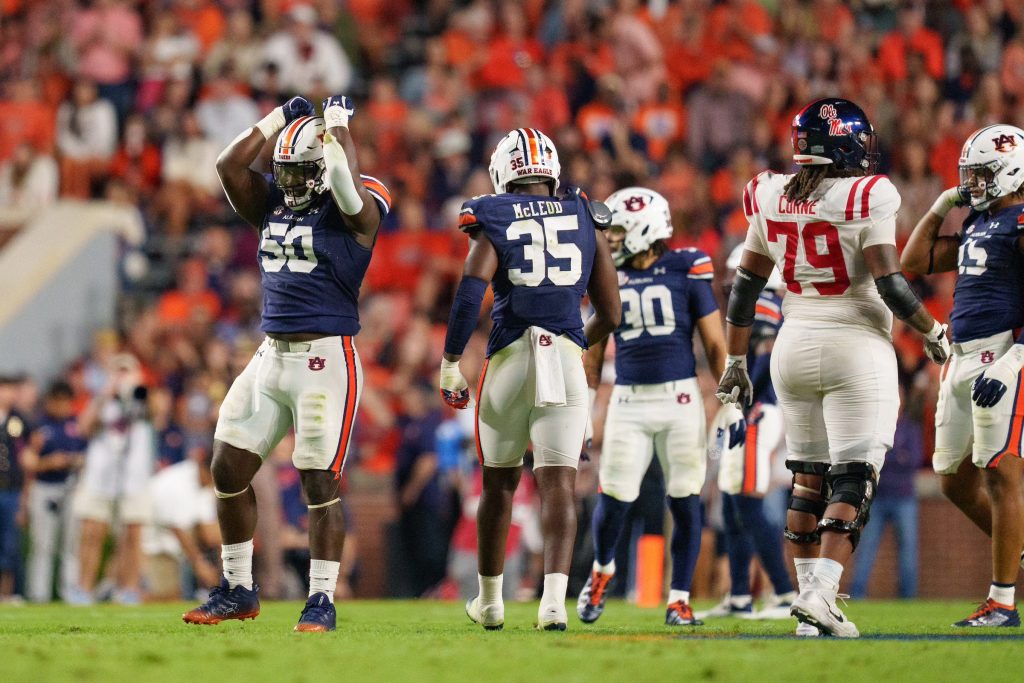 2. I finally felt like we got our tight ends more involved in the passing game. I had extremely high hopes for Rivaldo Fairweather coming into the season, waiting for him to finally break out. On Saturday we finally got a glimpse of the value he can bring. He caught all 5 of his targets for 31 yards and a touchdown, which is only a fraction of what I think he could be capable of over the remainder of the season. He could be a 3rd down and red zone difference maker and I really hope he's more involved in our passing game moving forward.
3. While the offense may have been a little anemic, Oscar Chapman was definitely doing his part to keep the field position competitive. Chapman totaled seven punts for an average of 49.1 yards. He had three of over 50 yards and a long of 66. Those are incredible stats and they helped keep the game competitive in spite of our struggles.
And now for the bad…
1. The play-calling and quarterback situation are an entangled mess right now. I spent the last few games assuming that our issue was quarterback limitations. After Saturday, I'm afraid that's not all. The play selections and quarterback substitutions were an absolute mystery at times. Robby was brought in for situations that clearly favored Thorne, while the later was left in for instances that were more suited for Robby. There was legitimately a point in the second half that our leading passer was Robby Ashford and our leading rusher was Payton Thorne. Seriously, I'm not kidding. Aside from the 4th quarter touchdown drive, most of our play selections just didn't feel like they matched the down, distance and urgency of the game.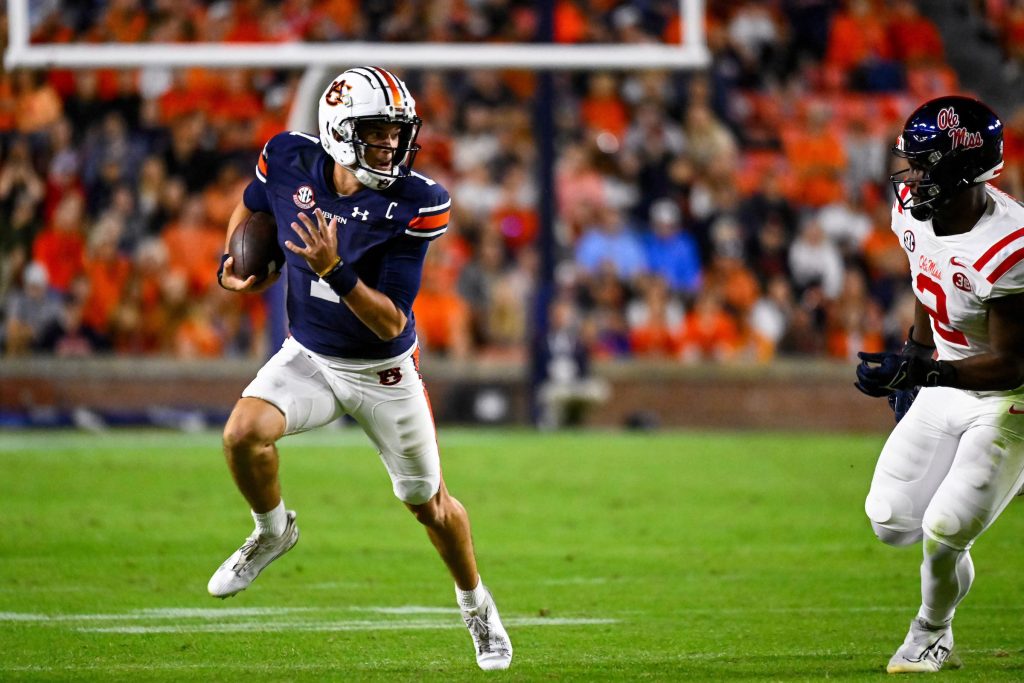 2. I was really hard on our defense last week and I've finally come to terms with the simple fact that we don't have the depth necessary to play four quarters. Our backups just aren't playing at an adequate level to give our first team any rest. This is the primary cause of our 4th quarter struggles and breakdowns in the secondary. I think it's going to take at least 1-2 more recruiting cycles to address these depth issues.
3. There were moments during the game that felt like #AuburnTwitter was spilling over into the stadium and it was disappointing. I can't stand to hear our fans booing a player and I heard the rumblings of it a few times on Saturday. Come on guys, we've got recruits in the stadium. These are the recruits that will help turn this program around and the last thing they need to hear is a bunch of adults complaining like children. It's embarrassing and dumb. Don't be dumb.
Looking ahead…
This week we host the other Mississippi team in what should be a win. I think we've got at least 3-4 wins left on our schedule, to be honest. And no, I'm not happy with the way our season has gone. You'd have to be delusional to enjoy what we've endured for the last 4 games. But the thing is, I can still see the good even through all the bad.
I have faith in Coach Freeze and I'm an Auburn fan through and through, without question. I've seen us endure far worse than this at times over my lifetime of Auburn fandom and I'm thoroughly looking forward to the brighter days ahead.