Happy Tuesday and what a weekend. I don't know if there's ever been a more emotional walk-off than Steven Williams's this weekend. If only we could have heard Rod's call. Catch up on that and all the other interesting tidbits you may have missed here. Enjoy.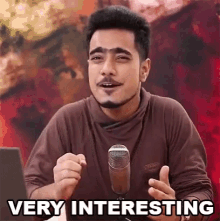 – Baseball finally put it all together to sweep the Georgia Tech regional. I think they were playing for something, don't you? Tanner Burns got the start in the game one slugfest against Coastal Carolina.
– Game two looked bleak until the 9th inning when Steven Williams did this. That bomb was only part of Williams's outrageous weekend. See the full highlights here and watch the coaches and players discuss the moment.
– I love these Twitter reactions to Steven Williams.
– You shouldn't be surprised, but Steven Williams is your National Player of the Week.
– Pitching was the story in the game three rematch victory against the number three overall seed, Georgia Tech. See those sweet, sweet highlights here.
– See what the team said after advancing and watch them arrive back home to The Plains. Here's the schedule for next weekend.
– The team already has a clear blueprint for beating UNC in the Sweet Sixteen, amirite?!
– That reminds me, did you know that Auburn is an #EverythingSchool?
– Finally in Baseball, is this recruiting issue a good one or a bad one to have?
– This past weekend was Big Cat weekend for the Football team. See which recruits were impressed.
– Here's a good look at who was there and how long they stayed.
– Some noteworthy developments are from a 5-star TE and a 4-star DT from Georgia.
– Basketball added a JUCO transfer that could have an immediate impact. Bruce was also able to land a 4-star, sub-6ft point guard. Sound familiar?
– Bruce may not be done either. See which 5-star center is considering Auburn.
– Auburn also reinstated assistant coach Ira Bowman this weekend. Read the statement here.
– Your heartwAUrming story is Sam Cerio walking down the aisle at her wedding. You're crying.
– I'll leave you with this amazing top ten. #AUFast
Let me know if I missed anything in the comments below.