Good Lord, that was an absolute beatdown. Last week I was wondering which Razorback team would show up and it ended up being the worst one of the 2023 season. I'll admit I haven't watched much Arkansas football this year, but their Twitter fans sure were a confident bunch this week. 100% of that cockiness was gone around eight and a half minutes into the game when Auburn took a 21-0 lead. The Tigers would go on to attain bowl eligibility and destroy theirs at the same time in what was perhaps our most dominating win of the season.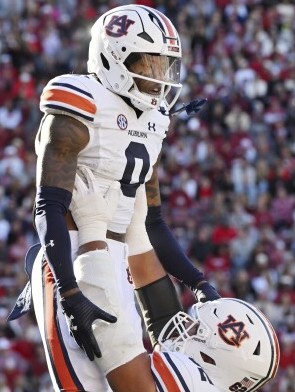 It still wasn't a perfect game on our part and we had some missteps, but from that first touchdown onward  I don't think there was any doubt about who the winner would be. To be honest, it's been a little frustrating to think back on those close losses to Georgia and Ole Miss after witnessing how well we've done on offense since increasing the tempo and settling on what was always the obvious choice at quarterback. Knowing what we know now, those were two games that we probably could have and should have won.
Even still,  here we are in Freeze's first year with a 6-4 record and a bowl eligible team that is currently playing on fire (the good kind, finally). So as we head down the homestretch towards what we hope is a couple of more regular season wins, lets look back on Saturday and discuss everything that went right and a few things that are still a bit wrong.
Let's start with the good…
1. The offensive line has caught a bunch of flack this season, but Saturday they turned in their most complete performance since beginning conference play. The protection was more than adequate, allowing only a single sack, while Payton Thorne was fairly comfortable in the pocket and seems to be in a nice groove with recently starting freshman center Connor Lew. The run game was on fire, amassing 354 rushing yards from 6 different ball carriers. Jarquez Hunter continued his streak with 109 rushing yards and Thorne was just 12 yards shy of the century mark, himself.
2. The entire defensive unit gets props for what they did to Arkansas, but the undisputed star was Jalen McLeod. This GROWN MAN had 9 tackles, including 4 tackles for loss and 3 sacks while throwing in a forced fumble just because he could. It was an insane performance.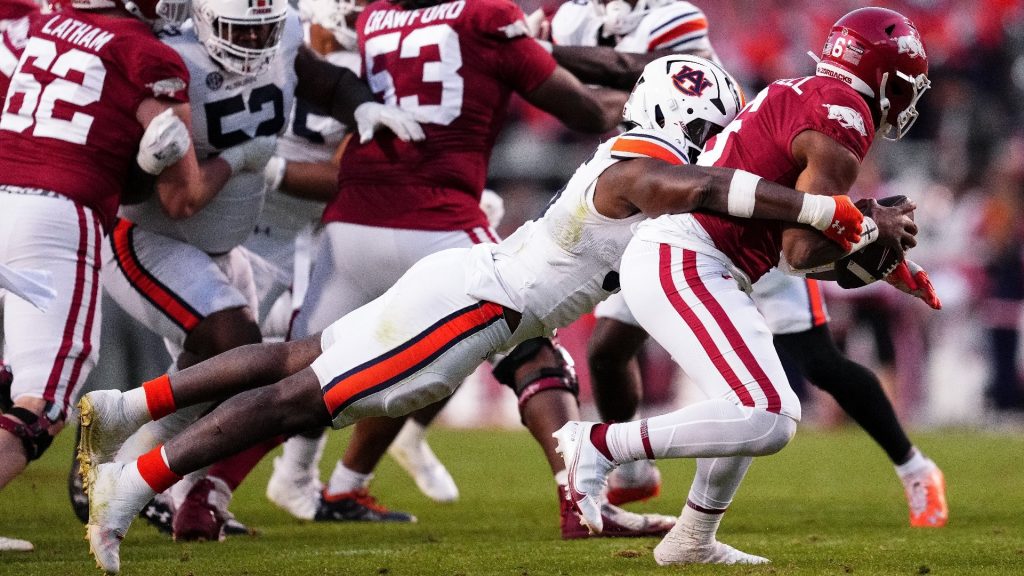 The rest of the defense did their part as well, allowing only 10 first downs and 255 yards of total offense while holding Arkansas to just 1 of 12 on third down attempts. We also grabbed two more sacks and forced another fumble somewhere along the way. It was a performance that could hang with any offense in the country and we're going to need them to do it at least one more time in a couple of weeks for the Iron Bowl.
3. Special Teams has to get a mention this week because they don't always get enough love and they played well. Keionte Scott returned a punt 74 yards for a touchdown after Arkansas' first possession of the game. Alex McPherson made all six PAT's and both of his field goal attempts, earning himself the Auburn record with 17 consecutive field goals. Punter Oscar Chapman had an easy day for a change, only punting twice for an average of 38 yards.
And now for the bad…
1. As good as we looked on offense, our issues with the passing game still aren't completely worked out. The primary offender was Camden Brown who dropped multiple passes that should have been caught. Of Thorne's 20 pass attempts,  8 were incompletions with a majority of them being catchable balls. I'm impressed with our improvement on short passing situations but we still seem to be struggling with the intermediate stuff.
2. The increase in passing plays has led to an increase in risky throws. Saturday marked two weeks in a row that Payton Thorne has thrown an interception on what appeared both times to be either a bad read or a miscommunication with his receiver.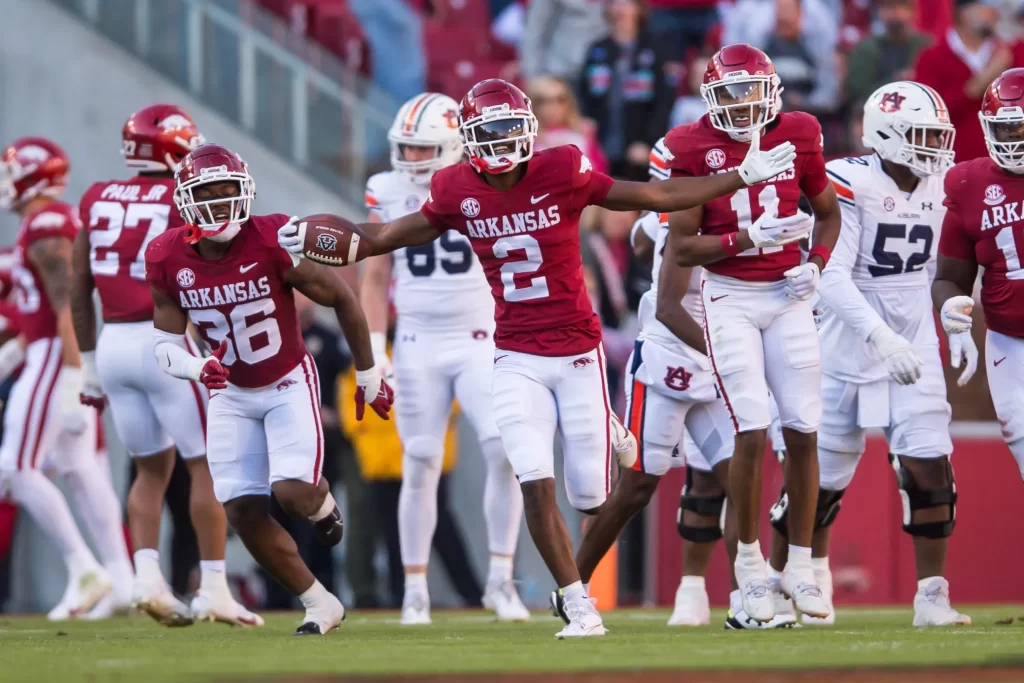 Later in the game the coaches decided to give us one more ride on the Robby-Ashford-Experience and it turned out about how you would expect, one mind-boggling passing play for an easy interception. Who knows, maybe OC Phillip Montgomery just wanted to try it one last time for his own peace of mind.  Anyway, these things happen sometimes in a tempo offense, but there's obviously still some kinks that need to be ironed out.
3. Something we've struggled with on defense this season is giving up big and explosive plays. Even as well as we played on Saturday, we still got caught off-guard a few times. In fact, almost half of Arkansas' yards came on three plays. There were two passes that went for 35 and 31 yards and one run for 60 yards. Take away those three plays and we held them to only 129 total yards of offense.
Looking ahead…
I heard Coach Freeze talking about not overlooking this week's matchup with New Mexico State and not mentioning the name of the literal elephant in the room that we face next week. Guess what, that's for the players not the fans. We can overlook anything we want. We are going to get another convincing win this week and then we have a HUGE home-stand at Jordan-Hare. It's going to be one of those program-defining games that gives us a real litmus test of our late season improvement. I, for one, would love nothing more than to send the final season of the SEC west off with an Iron Bowl win in the record book.