Auburn's winning streak continued as the Tigers defeated Saint Louis and Murray State. Both of these wins were quality wins against potential NCAA Tournament teams.
Monday's AP Poll saw Auburn ranked at number 11 in the country. They are now the highest ranked SEC team in the country. Here's a look back at last week's games.
Game 11 vs St Louis
Auburn narrowly escaped St Louis by a final score of 74-70. Auburn fell behind by 13 points in the second half, but clawed their way back to take the lead late in the game.
The big moment of the game was a three-point shot from Lior Berman to give Auburn it's first lead since the 13th minute of the second half.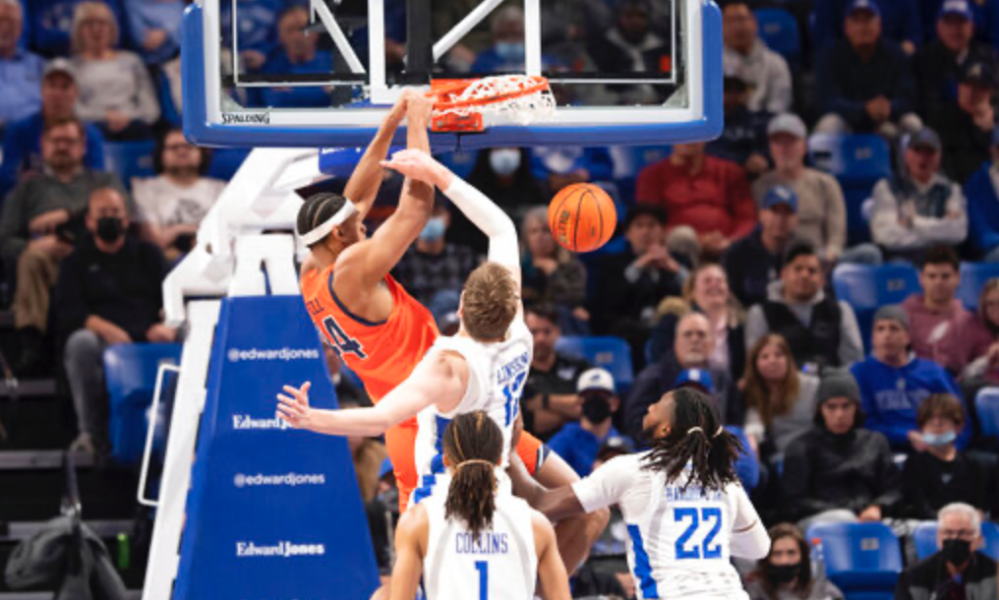 Auburn would hold off St. Louis late as the Billikens would miss a pair of free throws to tie the game at 72. K.D Johnson would hit two free-throws two send Auburn home the winners.
Walker Kessler had one of his best games, scoring 19 points with nine rebounds and four blocked shots. Wendell Green Jr. had 15 points and eight assists.
Kessler spoke about the comeback saying, "We really just came together. The coaching staff did a great job calming us down. We did a great job of calming ourselves down and understood that basketball is a game of runs and we couldn't get rattled."
Game 12 vs Murray State
Auburn's final game of the non-conference slate was against the 11-2 Murray State Racers. The Tigers had played against them before in previous years and knew they had to play their best.
The Tigers were brilliant on the defensive side of the ball. The Racers were held 28 points below their season average. Auburn out-rebounded them 48-33.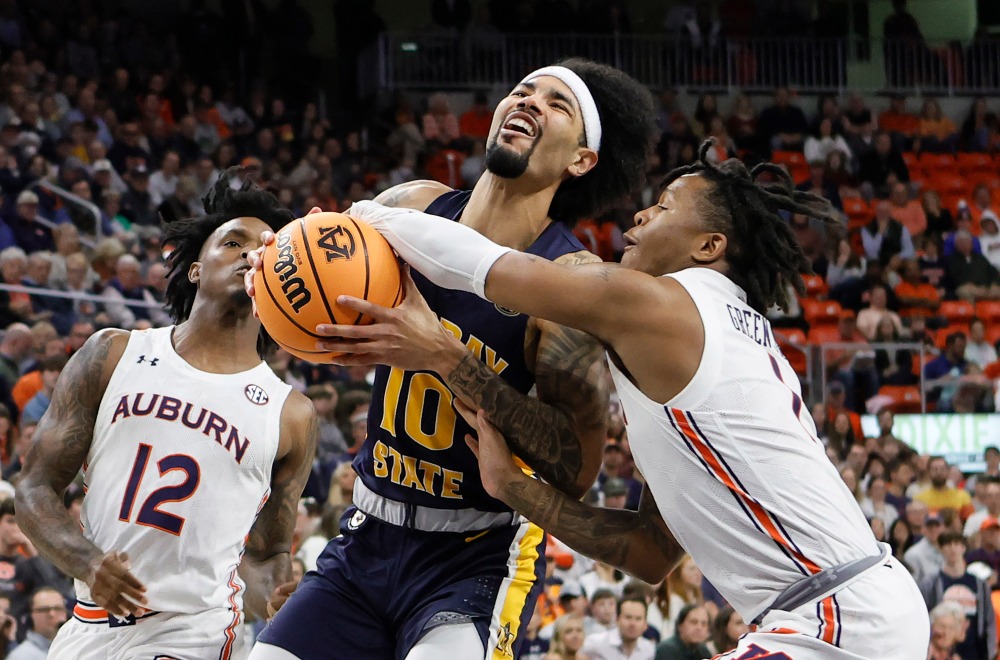 The highlight of the night was the return of Allen Flanigan, who had been sidelined with an Achilles tendon injury he suffered last season. Flanigan had three points and four rebounds in nine minutes of play.
Wendell Green Jr. had everyone talking after hitting a three-point shot from half court as the shot clock was expiring. Green ended the night with 13 points and ten rebounds for his first double-double of the season.
Auburn would go on to win by a final score of 71-58, improving their record to 11-1 overall.
Looking Ahead
SEC play begins this week as Auburn hosts 16th ranked LSU on Wednesday night. The battle of the Tigers is a great early test for both teams.
While LSU is unbeaten,  the one difference between them and Auburn is the strength of schedule. LSU's best wins are against Penn State, Georgia Tech, and Wake Forest. Auburn's best wins are against Syracuse, Loyola Chicago, Saint Louis, and Murray State. Auburn has also lost a very competitive game against UConn.
LSU should not be taken lightly, but they have not played the amount of quality opponents that Auburn has played in the non-conference.
Another advantage is that Auburn is the home team. they are currently on a 37 game win streak at home. According to ESPN's matchup indicator, Auburn is a 56% favorite to win the game.
Tip-off is set for 6:00pm with TV coverage on ESPN2.