Happy Friday and congrats for making it to Football season. At times this summer things seemed bleak, but we made it together. What do schools that suck at Basketball and Baseball do? Because you're either not working or chasing the clock out, catch up on all the interesting tidbits of Auburn info you need to know before tomorrow. Enjoy.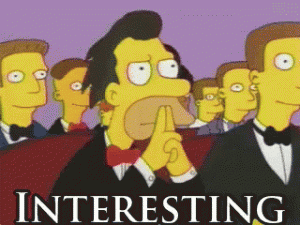 – Auburn vs. Oregon is tomorrow and the game is rightfully gaining national attention. Vheck out all of our content this week: Week 1 Predictions, The First Look – Oregon Ducks, Offensive Preview, Defensive Preview, From the Other Sideline, and join our Pick 'em here. Football is back!
– For my gambling inclined friends, the line has finally settled after Bo Nix was announced the starter. Here's a good breakdown of the some of the storylines and a few "expert" picks.
– I also like this pre-game look at the matchup, and this write up about the offensive and defensive lines.
– All eyes will be on the freshman starting QB. How will Bo Nix respond? Will Joey Gatewood play significant minutes? Learn more about Bo Nix from the person who arguably knows him best.
– Speaking of the offense, here's how Oregon's DC is game planning for Gus's playcalling.
– As the defense continues to get hype, player profiles continue to emerge. Here's one on Big Kat Bryant.
– Get to know the newest member of Auburn's football team, Aurea. Get it, like Arya, but Aurea.
– One of my favorite storylines about the Oregon game is the reemergence of the "was Michael Dyer down?" debate. After the game, the Business Insider (how outrageous is that?) even chimed in to say he was down.
– But now, after all these years, we have anatomical proof that he was not, in fact, down. War Eagle.
– Auburn in the NFL bits will increase, but this Jarrett Stidham bit is a good one to start on.
– There's almost always one unnecessary yet fascinating story uncovered in bits. Today, it's that Auburn is generous to non-conference opponents.
– I feel like Auburn is just hanging on the rim at this point, but Auburn is the best school in Alabama.
Let me know if I missed anything in the comments below.