My predictions in 2018 were meh, but still better than most. But that bowl season… woof. Missed the last one to get to 50%. Not mad about it, though.
Last season: 101-45 (69.2%)
This week: 10-3 (77.0%)
Overall: 10-3 (77.0%)
Other than our Tigers and the Ducks (the only ranked matchup in the entire nation), everybody else is sort of easing into 2019. Texas State? Georgia Southern? Duke? Come on. S-E-Nope.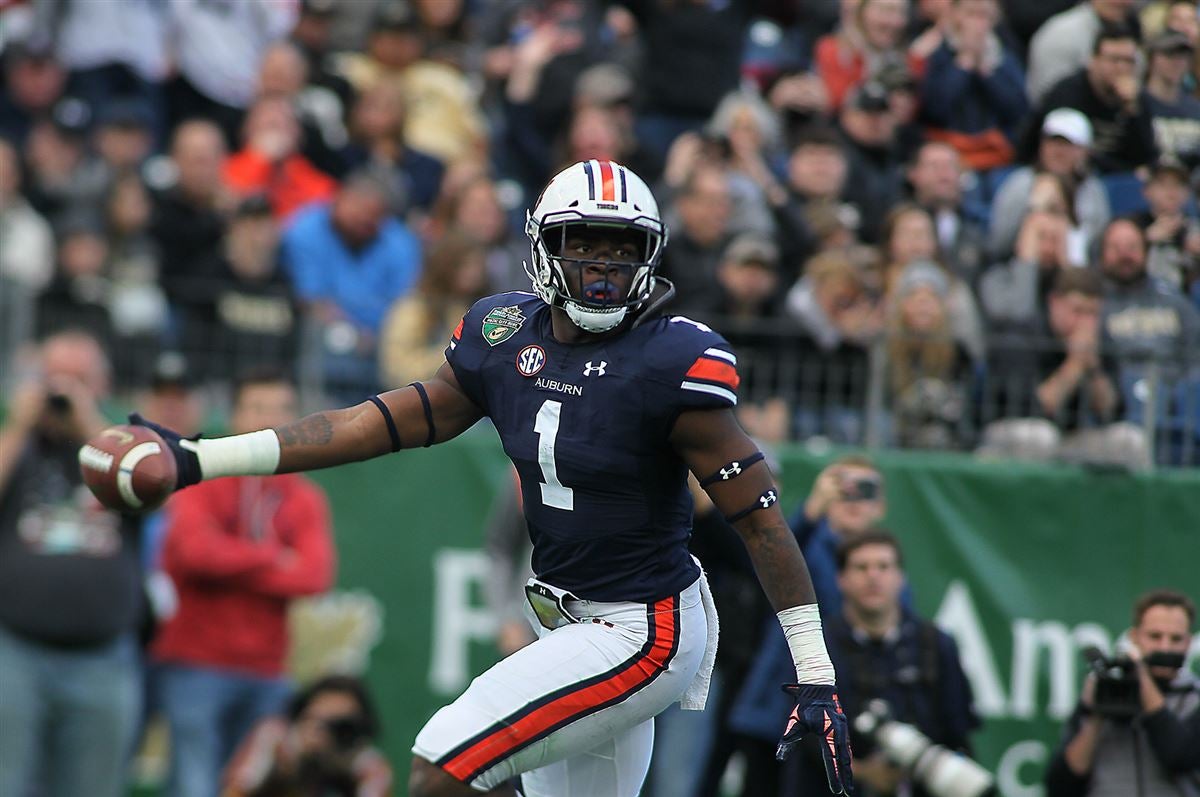 8/29
Texas State at Texas A&M – Nothing like starting off that dark horse run at the title with Texas State. Don't hurt yourself. Yes, I'm going to be this way the whole post due to Auburn's opponent.
Texas A&M 42, Texas State 10
Texas A&M 41, Texas State 7 – SUCCESS!
8/31
Toledo at Kentucky – Did y'all know Kentucky won 10 games last year? Yeah, in the SEC East, too. They apparently still want credit for it this season. I know y'all are new to this, but that's not how it works.
Kentucky 31, Toledo 13
Kentucky 38, Toledo 24 – SUCCESS!
Mississippi State at Louisiana-Lafayette – This game is being played in the Mercedes-Benz Superdome in New Orleans, and it's technically a road game for the Maroons. Mississippi State is playing a road game against Louisiana-Lafayette (no, I'm not calling them Louisiana). Get 'em out of the SEC right now.
Mississippi State 24, Louisiana-Lafayette 14
Mississippi State 38, Louisiana-Lafayette 28 – SUCCESS!
Duke vs. Alabama (Atlanta) – The Chick-fil-A Kickoff guy is trying really hard to sell this game. Know what's being sold? $20 tickets on Stubhub. Sad start here.
Alabama 41, Duke 17
Alabama 42, Duke 3 – SUCCESS!
South Carolina at North Carolina – Ohhhh, Battle of the Carolinas. These two teams are basically the same to me. Never absolutely terrible (well, maybe sometimes), but never really that good, either. I'll go with South Carolina being the lesser bad team.
South Carolina 27, North Carolina 24
North Carolina 24, South Carolina 20 – FAILURE
Georgia State at Tennessee – Georgia State plays at Turner Field. Jeremy Pruitt grew up a Bam. Atlanta stole the Braves and added a mullet. That's all I've got for this one.
Tennessee 35, Georgia State 10
Georgia State 38, Tennessee 30 – FAILURE
Portland State at Arkansas – PORTLAND ISN'T EVEN A STATE!
Arkansas 56, Portland State 3
Arkansas 20, Portland State 13 – SUCCESS!
Georgia at Vanderbilt – Tickets to this one are really high because Georgia fans want to go party on Broadway. That's it. The stadium will be at least half #DWAG, but again, it doesn't really have anything to do with the game.
Georgia 34, Vanderbilt 17
Georgia 30, Vanderbilt 6 – SUCCESS!
Georgia Southern at LSU – Luke Bryan and Cole Swindell will hate the corndogs on this day.
LSU 37, Georgia Southern 10
LSU 55, Georgia Southern 3 – SUCCESS!
Missouri at Wyoming – Missouri is playing AT Wyoming. I repeat. Missouri is playing AT Wyoming. Get 'em out.
Missouri 34, Wyoming 14
Wyoming 37, Missouri 31 – FAILURE
Oregon vs. Auburn (Arlington) – Check back tomorrow for my prediction in the game preview, but SPOILER ALERT: SEC > Pac-12, again.
Auburn 31, Oregon 13
Auburn 27, Oregon 21 – SUCCESS!
Other Games of Note
Utah at BYU – The Utes are supposedly good. They also play nobody. So they might win the Pac-12 and it mean absolutely nothing. What's new?
Utah 34, BYU 7
Utah 30, BYU 12 – SUCCESS!
Notre Dame at Louisville – Louisville is still bad. But Notre Dame will get credit for beating a name. Man, I'm cynical this year.
Notre Dame 38, Louisville 21
Notre Dame 35, Louisville 17– SUCCESS!
Now that you know who will win, head on over to the 2019 War Blogle Pick 'em and get your picks in. There will be weekly prizes and an overall winner at the end of the season. It's easy. Do it.