The SEC-on-SEC action made week 2 a little hairy, but I still got by with a passing grade. Still not good enough. Must do better.
Last week: 10-4 (71.4%)
This week: 10-3 (76.9%)
Overall: 33-10 (76.7%)
This week the SEC slate gets a little tougher for some, but we still have some of those pretenders playing the record-builders. Nothing like Auburn playing two Top-12 games in the first 3 weeks.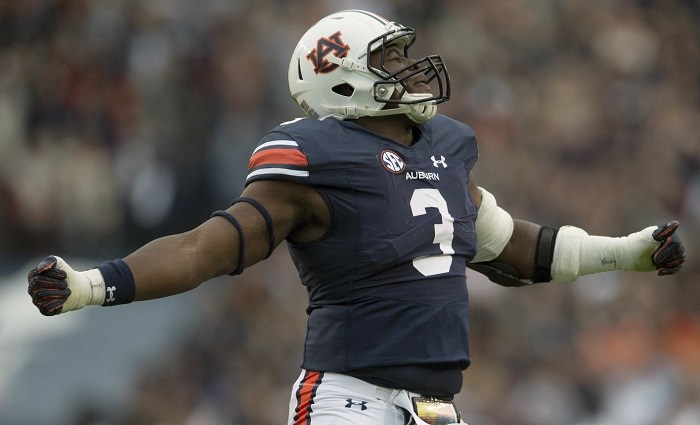 9/15
Murray State at Kentucky – All I really know about Murray State is that they are usually pretty good at basketball (Auburn beat them on the road this past season) and that they are in Kentucky. The Wildcats are coming off of a "big" win at Florida. The hype will being growing after a 3-0 start.
Kentucky 42, Murray State 14
Kentucky 48, Murray State 10 – SUCCESS!
UTEP at Tennessee – Tennessee won their first game since last November. UTEP will be the victim of the Vols' 2nd win since last November. Things aren't fixed, though.
Tennessee 38, UTEP 10
Tennessee 24, UTEP 0 – SUCCESS!
Middle Tennessee at Georgia – Your Georgia Bulldogs are just plowing through that murderer's row of a schedule, aren't they?
Georgia 41, Middle Tennessee 13
Georgia 49, Middle Tennessee 17 – SUCCESS!
Vanderbilt at Notre Dame – What a weird game. Both have gold helmets, but I'm assuming Vandy will wear their black ones. Notre Dame will show us what've always known: Jesus is better than a grade point average.
Notre Dame 28, Vanderbilt 10
Notre Dame 22, Vanderbilt 17 – SUCCESS!
Colorado State at Florida – Colorado State beat Arkansas last week, now they get to go to a place where Kentucky won for the first time since most of us were born. But Florida isn't as bad as Arkansas. Florida wins a close one.
Florida 34, Colorado State 24
Florida 48, Colorado State 10 – SUCCESS!
North Texas at Arkansas – Things haven't really gotten off to a good start for the Hawgs. As I mentioned, Arkansas just lost in Fort Collins last week. That should not happen. But other than North Texas's drumline, there isn't much talent coming into Fayetteville this weekend.
Arkansas 31, North Texas 17
North Texas 44, Arkansas 17 – FAILURE
Alabama at Ole Miss – We want this to be so big, don't we? We want to pretend it's going to be close so that when Alabama wins by 30 (against a team that just gave up 41 to Southern Illinois) we'll pretend it was Tua's Heisman moment. Please. This is one of Alabama's best offenses against one of the worst defenses in SEC history. It's a typical Ole Miss beatdown. But take SEC Nation there. The Grove is so fun!
Alabama 48, Ole Miss 17
Alabama 62, Ole Miss 7 – SUCCESS!
UL-Monroe at Texas A&M – The Aggies were close to knocking off Clemson, so they are ripe for a loss to the Warhawks? Don't think it could happen? You're right, only Nick Saban would lose to UL-Monroe with SEC talent.
Texas A&M 52, UL-Monroe 7
Texas A&M 48, UL-Monroe 10 – SUCCESS!
Louisiana-Lafayette at Mississippi State – It's funny that if Auburn played the Maroon's schedule, we'd be all "we'll let's just wait and see, this 3-0 record doesn't mean much yet." But because it's Mississippi State, we're all "now this team is for real." Slow down.
Mississippi State 38, Louisiana-Lafayette 7
Mississippi State 56, Louisiana-Lafayette 10 – SUCCESS!
Missouri at Purdue – Missouri's potent offense scored three whole points against Purdue last year. Imagine what they'll do in a stadium with people actually in it, and those people aren't cheering for them. Yeah, they gon' lose.
Purdue 28, Missouri 23
Missouri 40, Purdue 37 – FAILURE
Marshall at South Carolina – This game was cancelled due to Hurricane Florence. But I was picking the Gamecocks.
LSU at Auburn – Check back tomorrow for my prediction in the game preview, but SPOILER ALERT: weak corndogs are weak.
Auburn 38, LSU 10
LSU 22, Auburn 21 – FAILURE
Other Games of Note
Ohio State at TCU – ESPN's College Gameday is in town. Wait, no it's not. It's on TCU's campus, but that's not where the game is being played. Yes, seriously. The game is being played at the Cowboys stadium, but Rece Davis and crew are setting up shop on TCU's campus. That's what we're dealing with this week.
Ohio State 48, TCU 20
Ohio State 40, TCU 28 – SUCCESS!
USC at Texas – This game is only here because they played in the BCS Championship Game a few years back. USC scored three points against Stanford last week. Texas lost to Maryland in week 1. Yeah, not exactly the same luster, but here we are.
Texas 20, USC 14
Texas 37, USC 14 – SUCCESS!
Now that you know who will win, head on over to the 2018 War Blogle Pick 'em and get your picks in. There will be weekly prizes and an overall winner at the end of the season. It's easy. Do it.