Wow, is this really a real, in-season discussion with a writer that covers a real opponent? Yes. Yes it is. There's no more summer hypotheticals. We have starters, we have depth charts, and we have real game preparation. Let's get back into real talk. Real talk.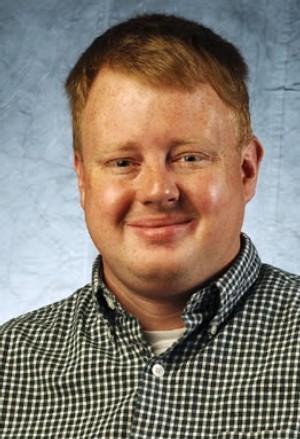 Greg Wallace has covered Clemson athletics for the Anderson (SC) Independent-Mail since November 2005. Before that, he covered Alabama for the late Birmingham Post-Herald from 2001-05. Greg was nice enough to answer a few questions prior to last season's mishap and during the summer, so why not bring him back for another installment of your favorite 'Blogle series? You can read his Clemson coverage at orangeandwhite.com, or follow him on Twitter at @aimclemson.

1. I've noticed a little more cockiness from the Clemson fan base over the last few weeks when it comes to this game. What's up with that? 70 points, what?
First of all, I'm not sure why "cockiness' and "70 points" would have any legit connection. I've noticed some concern from Clemson fans for the same reasons that they've been concerned all summer – an offensive line that returns only two starters and a defensive line that returns only one starter, getting their first test on national TV in the Georgia Dome.
I think Clemson fans who are paying attention are concerned that a new left guard has emerged in sophomore David Beasley, and that sophomore right tackle Gifford Timothy, the projected starter, is coming back from a meniscus tear suffered three weeks ago and may or may not be able to start. If he can't start, redshirt freshman Shaq Anthony would get his first start.
Coaches have been pleased with the defensive line's progress, but we'll see for sure Saturday night.
2. We now know that Sammy Watkins is out. We also know that Reese Dismukes is out. Which hurts more and why?
I think both suspensions hurt, but Clemson has plenty of offensive weapons like junior wideout DeAndre Hopkins, senior tailback Brandon Ford and emerging sophomores Charone Peake and Martavis Bryant who can cushion some of the blow caused by the electric Watkins' suspension.
I think Dismukes' suspension certainly stings as well. It might be slightly more painful because Auburn now has an inexperienced center snapping to an inexperienced quarterback. That could be a factor if Clemson's defensive line can get penetration.
3. Seriously, what's up with Clemson Tom?
Sometimes, it's just best to let certain entities carry on in their own sphere of influence without acknowledging their existence. This is one of those times.
I'm not especially familiar with his "work", having watched one-half of one video. I didn't find it original or amusing. I will say that Jordan-Hare Stadium needs better security.
4. Who has really a been a surprise of fall camp that Auburn fans should keep their eye on?
Peake, who was a four-star recruit in 2011 but was overshadowed by Watkins and his overall inconsistency a year ago. He has been a more focused, consistent player this spring and preseason, and will start in Watkins' spot Saturday night. He is a fast, athletic force who could be a factor in the deep passing game.
5. Do you feel that Dabo does put a little more emphasis on a matchup with Auburn due to his history at Alabama?
Although he said that his Ric Flair-like interview following last season's win in Clemson wasn't a reflection of his Iron Bowl ties, I think the game does matter to him, yes. Old habits die hard, and he's been through a number of tense matchups with Auburn, including two overtime losses while at Clemson. So while last year's win was significant to him on a number of levels, I'm sure he took pride in taking down his old rival.
6. Even though Kiehl Frazier was just recently named the starter, do you believe that Clemson was preparing for anybody else?
Brent Venables didn't say so, but I'm sure he took a look at both quarterback candidates. However, the Frazier announcement came right as Clemson was beginning serious game preparation, so I don't think it affected game prep in any way.
7. Now that we know who's starting, are there any match-ups that intrigue you?
I'm interested to see how Clemson's new tackles – junior Brandon Thomas and Timothy or Anthony – handle Auburn's talented defensive ends Dee Ford and Corey Lemonier.
8. Earlier this summer, you picked Clemson 27-24. Has that changed at all?
With the pair of key suspensions, I'm going to dial the score down just a bit. I'll say Clemson 24-21 in what should be a fun, hotly contested game.
9. Where will Auburn and Clemson end up this season?
I have questions about Clemson's lines, but this summer, I picked the Tigers 10-2, with losses to Florida State and South Carolina. If the lines gel, I think it could happen. If so, perhaps a return trip to the Georgia Dome on New Year's Eve. If not, the Tigers could be consigned to El Paso and the Sun Bowl (I hope Los Pollos Hermanos is still open out there).
Auburn appears to have a largely favorable schedule, with most of the key games past Clemson (save Alabama) at home. I'd say 9-3 and a New Year's Day bowl game wouldn't be out of the question.
10. Lastly, when is someone going to check the Clemson mascot into rehab? I mean, have you seen his eyes?
Eight-ball the Tiger, as the great blog Every Day Should be Saturday dubbed him, just needs to know that the Clemson fan base loves him and cares about him, and they just want him to be well and happy. There's a taxicab waiting to take you to the airport, Eight-Ball….
Seriously, though, the mascot costumes could use an update. Or at least some new eyes.