When I was growing up, Auburn never had much trouble with Mississippi State. Sure, there were the few years that Jackie Sherrill was paying players and when the current Dallas Cowboys quarterback was taking snaps, but other than that, this wasn't a game I worried about.
It looks like we're back there again.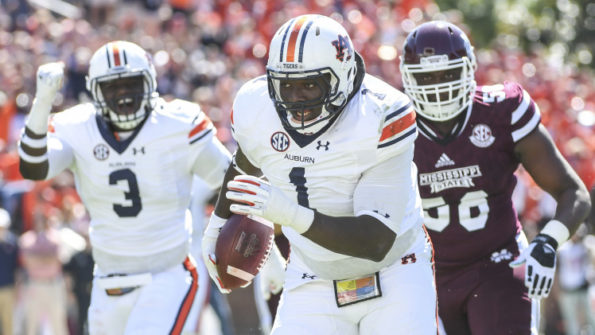 I was slightly nervous going into the game, but only because it was on the road and it was a game that Auburn should've won convincingly. Auburn was barely favored, but a loss would likely send the season in a tailspin and bring out the idiots for another week.
When that ball went through Tony Stevens's hands and straight into those of a Mississippi State defender on Auburn's first drive, all of that nervousness was seemingly justified. That is exactly how you lose a game on the road against a team that should have no chance against you. You give a team with barely any hope a reason for hope that early, in their place, and it could be a long day.
That feeling only lasted four plays. From that point forward, it was what a real Auburn-Mississippi State game should look like. It was a better team slowly and methodically putting a team away in just two quarters. It was domination at the line all day. It was superior play-calling, superior mentality, and superior execution. It was what Auburn was supposed to do. They handled their business, put them away early, and were back in Auburn for dinner.
Sean White is quietly one of the most accurate passers in the SEC, and maybe even the nation. Aside from the slight overthrow on that bomb to Tony Stevens in the 2nd quarter, I'm trying to think of a bad throw he's made in the last two weeks. He's not asked to do a ton, but all he does is throw the ball exactly where it needs to be nearly every time.
The offensive gameplan was exactly what a Malzahn offense without a running quarterback should be: run for 3 yards, run for 5 yards, run for 2 yards, 20 yard pass. It seems that anytime Auburn was faced with an obvious passing down, Sean threw a strike across the middle for 15-20 yards. It was unstoppable.
Speaking of unstoppable… once Kerryon Johnson went out with a slight ankle injury, Kamryn Pettway came in and ran through the holes opened up by the best offensive line performance of the season. When there weren't holes, he made holes. It wasn't flashy. He scored three touchdowns of 1, 2, and 3 yards a piece. It worked. It was this offense. Run, run, run, run, deep pass, run, run, run, repeat.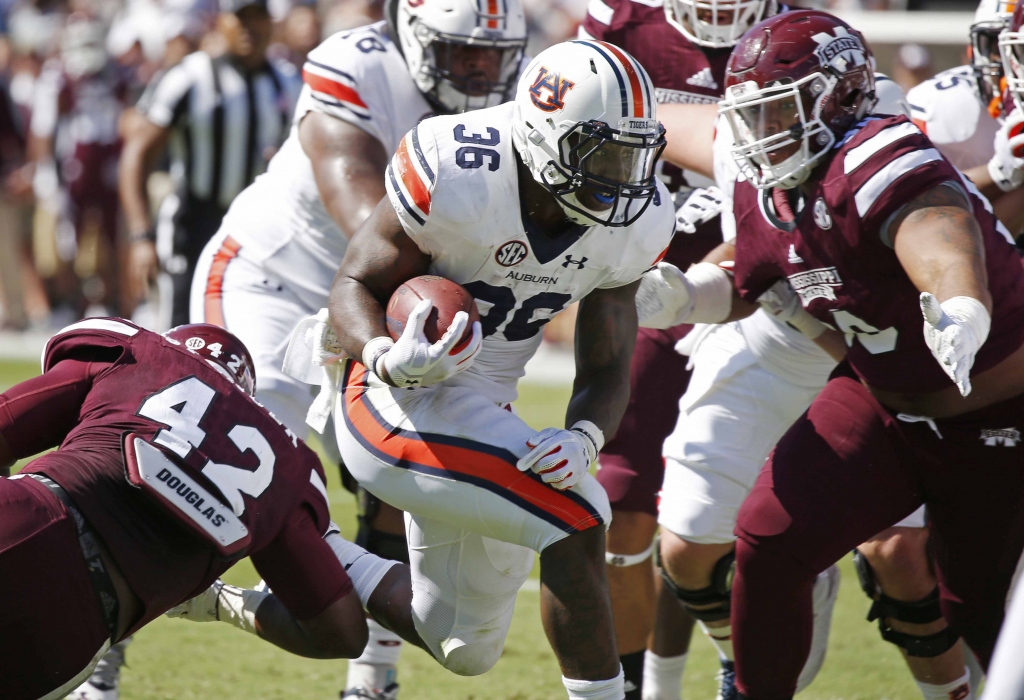 As good as the defense has been all season, this was probably their best performance. The smothering 3rd down defense was there yet again, but this time both Carl Lawson and Marlon Davidson lived in the back field. Both had sacks that caused fumbles as well. Montravius Adams says thank you. The secondary is all lock-down, all everything. They literally knock everything away. I'm knocking on wood right now.
Those two early losses turned the nation's eye away from Auburn, but you can start to see people looking back at the Plains. The Tigers have moved up into some rankings. They have a bye week coming up, and a winnable, but big game against Arkansas after that. The momentum is back in Auburn's favor, and as every single Malzahn team has done, they've gotten better as they've gone along.
As I said, this game was what it should've been, or maybe even a little better. Auburn dominated a lesser opponent on the road, in the dreaded 11am spot, against a team in the SEC. It was perfect. It was great. It was Auburn-Mississippi State. Now we rest…