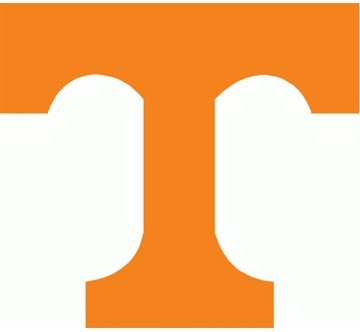 On paper, Auburn should be able to run for 400 against the Vols. On paper, Auburn should leave Knoxville with their 9th win. On paper, this game should be a blowout.
Well, you know what they say about paper? I don't know, but football isn't played on it. Football is played in front 100,000 screaming Tennessee fans. Well, if the reports are true, it will actually be around 75,000 Tennessee fans and 10,000 screaming Auburn fans.
So yeah, I just killed my attempt to make this look like a scary game for Auburn. I'm sorry, but aside from it being a road game, it's just not.
Tennessee is on the rise with Butch Jones bringing a little bit of excitement back in to Knoxville, but they are still a paltry 4-5. Yes, they've played better at home, almost beating Georgia in OT and beating South Carolina on a last second field goal. Oh wait, that's right, but then they needed a last second interception in the endzone to hold off South Alabama.
Dang it, Tennessee. I'm trying to make you look formidable. Do something impressive please.
Truth be told, the paper don't lie. Auburn is tops in the SEC in rushing. Tennessee is near the bottom in rush defense. They are giving up 30 points. Auburn scores 30+ points. Not to mention, Auburn hasn't lost a game in which they've scored 30+ points in 84 tries. So if Tennessee just gives up their average, they've technically already lost the game.
Tennessee is a big name in a big stadium and they'll be as pumped as you can get at noon local time — that's what happens when a 8-1 team ranked in the top ten comes to town — but they aren't big name Tennessee anymore.
They may be big name Tennessee in five years, but right now they are still the Tennessee that one of the worst teams in Auburn history (2008) still beat 14-12. They are still the Tennessee that a coach nobody wanted (Chizik) beat on a Saturday night in his first trip to Knoxville. These ain't Peyton's Vols. These are Kiffin's Vols with the 2nd coach in 5 years hired to fix the mess. The mess may be cleaned sometime in the future, but it's still all over the floor right now.
It's easy to be scared by a venue, but when you're the better team and are able to put 250 rushing yards up in the first half, the fear goes away. Also, 21 points looks very insurmountable to a team that's only mustered four wins in nine games. Actually, 7 points might be all it takes to make that happen.
When it comes down to it, Auburn is obviously better team. Stadiums don't play football games. Early morning stadiums with a high-percentage of opposing fans don't win football games. Auburn has owned the Vols for the last decade (5-0), and leads the series overall (27-21-3). That trend will continue this Saturday.
Auburn will play their most complete game to date and will be playing in front of 10,000 fans in navy blue by the time the 4th quarter starts. There is no agenda this week. Just win. And they will.
Auburn 41, Tennessee 10