Week 4 is over. Week 5 is here and while it may not be as exciting as some of the games we saw last week, there are a few matchups of interest across the college football world. There are only four top 25 matchups, including a Friday clash between Oregon State and Utah. I'm only picking Saturday games, so get over it.
No.8 USC Trojans at Colorado Buffaloes–Kickoff @ 11:00am on FOX
If the college football world wasn't already on the Colorado program, it will be on Saturday as the Buffaloes welcome Heisman winner Caleb Williams and the Trojans into Folsom Field. The Buffaloes have to respond after a brutal loss to the Oregon Ducks on the road. Colorado star Travis will be sidelined again after suffering an internal injury during the Colorado State game. I can see this game being competitive, but I don't see Colorado having enough defense to hold off Williams and the Trojans.
USC 31, Colorado 21 – RIGHT
No. 24 Kansas Jayhawks at No. 3 Texas Longhorns–Kickoff at 2:30pm on ABC
This game is one of the few top 25 matchups this weekend. Texas would seem like the easy pick to win, but this Kansas team is not to be counted out. The Jayhawks actually won the last time they visited Austin. The Jayhawks are coming off an impressive victory over BYU where they won by a final score of 38-27. I see a lot of points being scored in this game, but at the end of the day, Texas has just enough to come out with the win.
Texas 41, Kansas 30 — RIGHT
No.2 Michigan Wolverines at Nebraska Cornhuskers–Kickoff at 2:30pm on FOX
Michigan heads to the Midwest to face the Nebraska Cornhuskers. On paper this should be a straightforward game, but Lincoln Memorial Stadium is always a a difficult environment to play in. Michigan has been handling their business so far this season, allowing less than ten points in every game they've played this season. Nebraska has struggled to get going with new head coach Matt Rhule. The Cornhuskers have taken losses at Colorado and Minnesota while defeating Northern Illinois and Louisiana Tech at home. I just don't see how they can keep up with Michigan's offense especially in the run game. Michigan win this one.
Michigan 31, Nebraska 10 — RIGHT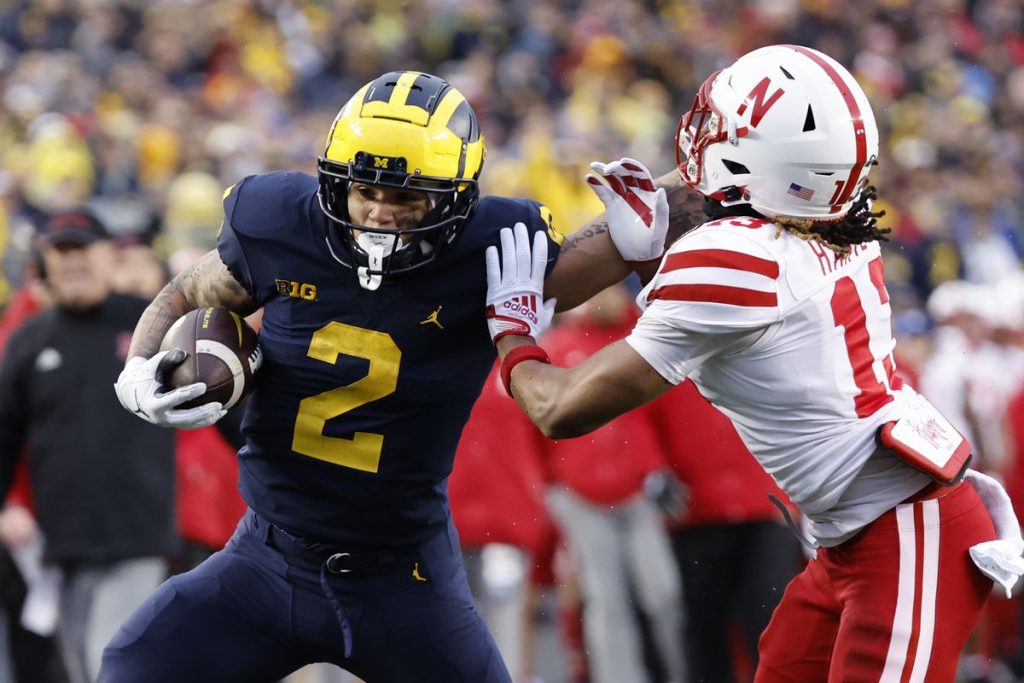 No.11 Notre Dame Fighting Irish at No. 17 Duke Blue Devils –Kickoff at 6:30pm on ABC
It's hard to picture Duke as the site of College Gameday this weekend without anyone on the set talking about an upcoming basketball game, but this weekend, the Duke Blue Devils will be the site of ESPN's college football show. The Blue Devils have already had an impressive win against Clemson and remain undefeated. The Irish come into the game off a heartbreaking defeat to Ohio State in the final seconds of the game. I think this will be a close game that Duke gets a signature win at home.
Duke 28,  Notre Dame 21 — WRONG
Clemson Tigers at Syracuse Orange–Kickoff at 11:00am on ABC
Clemson is trying to shake off yet another loss when they go on the road to play the Syracuse Orange who are currently undefeated. The Orange have been a problem for Clemson. The Orange have lost the last two years but only by less than ten points. The last time Clemson lost was in 2017 when they were ranked fourth in the nation. This year, Clemson comes into Syracuse unranked and needing to get things back together after losses to Duke and Florida State. I think Syracuse gets this win. Things are not good and Clemson and I think the Orange continue their winning streak.
Syracuse 34, Clemson 28 — WRONG
If you're looking for SEC action, check Blogle's predictions for the week.