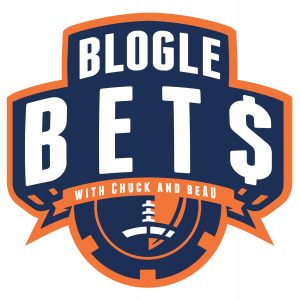 Comeback sauce isn't just something @beAU and I order with our chicken fingers. We sprinkled it all over our main picks in Week 3, finishing 4-2. Exactly what we needed after a rough go of it the prior week. That brings our total main plays to 6-5 as we get back on track.
Unfortunately, our additional teasers and the bonus parlay just missed hitting due to a few overrated frauds giving up late scores (Oklahoma & Coastal) and Toledo getting rocked by Colorado State, respectively.
Note: during the Mississippi State-Memphis game, refs botched the game by allowing a fake punt return for a TD for Memphis on a play that was stopped by the refs. Also, two Memphis players wore the same number during the play. Ultimately this resulted in a "loss" for Miss St in a game they certainly should have won and covered. We (and any book worth their salt) are deeming this play "no action" on the week).
We won't always recap plays that we missed because that's just part of the game, however, the two main plays we missed are worth a quick look as we approach the remainder of the schedule.
First up, R— T—? Look, we've all seen the stupid "deez" jokes going on with Saban and this Alabama program (AL.com and certain beat writers apparently can't get enough of "deez"), but I can assure you there wasn't a single joke in the locker room after narrowly escaping the Swamp with a two-point win. I've watched many Alabama games over the years, and this team has a great deal to work on comparatively speaking.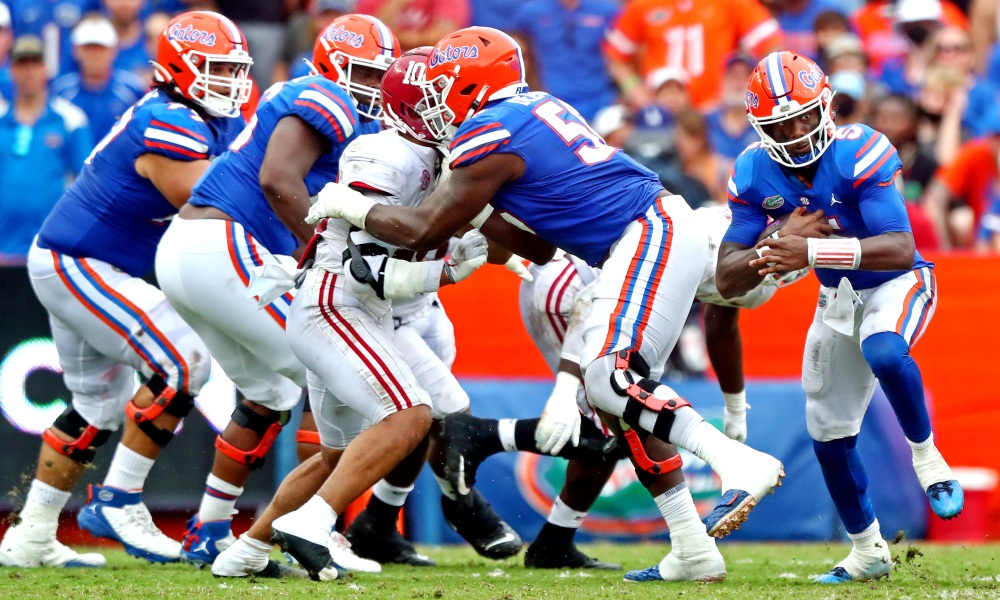 The media would have you believe Florida is better than we thought, but I'm here to tell you this Alabama team just got served a wakeup call after having their vulnerabilities masked by their schedule. Good news for them, Auburn is the only team left on their schedule that can actually beat them so they have time to turn things around before a massive Iron Bowl matchup.
For your Auburn Tigers, I won't spend too much time reiterating what @beAU and @WarBlogle have already told you here and here. In the words of Super Bowl XLV champion and three-time MVP, Aaron Rodgers, R.E.L.A.X. All things considered, this Auburn team is special. Remove the bad calls (both ways) and Auburn most likely wins that game. Even with everything, they were right in it until the end. I would take them +6 every single time in that spot. Alas, they came up just short of a win and a cover. They will bounce back. The fire is lit. WDE.
I'm not going to lie to you, this week of college foobtall stinks on ice. When College GameDay is at a matchup (#12 ND vs. #18 Wisconsin at Soldier Field) between two seemingly bad and overrated teams based on what they've shown on the field this year, you know the week is lacking some firepower. However, the show must go on, and @beAU and I absolutely love the board. Let's take a look at our week 4 Blogle Bets picks. This week, we are giving out five plays against the spread. We also have two bonus teasers and a bonus parlay if you are so inclined. Shake Ya Tailfeather.
The Picks Are In…
LSU -2.5 at Mississippi State:  Look, cowbells are cute and all, but they just aren't enough to beat good teams. Is LSU a good team? Well, they certainly have a lot to prove. I just don't believe LSU is giving up on their season just yet. After all, the Auburn Tigers are coming for their first win in Death Valley since '99 next week. Some might call that a lookahead spot, but after dropping a game to UCLA in week 1, Ed O has certainly questioned the toughness of this team.
At the end of the day, it comes down to talent and coaching. Many Mississippi State fans believe Leach won't make it much longer in Starkvegas. Ed O is certainly on somewhat of a hot seat himself. Therefore, this pick comes down to talent. Both teams are hungry for a W. Give me the team that consistently finishes top 10 in recruiting. Tigers feast.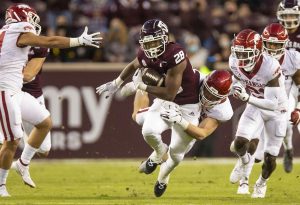 #7 Texas A&M at #16 Arkansas +5.5:  Yes, this feels like a trap game, and it may very well be. However, Texas A&M has looked flat out awful all year. I am beyond bewildered that they are still ranked in the top 10. Yes, they lost their starting QB when they struggled against Colorado (winning 10-7). However, Colorado turned around and lost to Minnesota 30-0.
Haynes King isn't playing for the Aggies anytime soon, and I just haven't seen anything to make me believe they are a top 10 team. Meanwhile, Arkansas has cruised through their first three games of the season including a walloping of Texas. They may have one of the hardest schedules in the country remaining, but the Razorbacks have all the confidence in the world up to this point. The wrong team is favored in this one. Woo Pig Sooie!
#21 North Carolina -12.5 at Georgia Tech:  The next two picks kind of go hand in hand, but we will start with this matchup. Everyone saw Tech compete with Clemson last week. Kudos to them, but they still lost. Also, if you just look at the final score, you aren't seeing the whole picture. That game lasted a million years due to a weather delay so the conditions were less than ideal. Tech played good defense against the questionable Clemson offense.
However, Tech's offense also had a very rough night. UNC is bringing a top 10 offense to town. The Yellow Jackets just aren't going to be able to keep pace. It's not as if the students reading their engineering textbooks in the stands are going to affect Sam Howell. Tarheels pour it on. 
#9 Clemson -10 at NC State:  As much as it pains me to say it, UGA might be the best team in the country today. Yes, they still have to prove it, but they knocked off Clemson in week one in a defensive slugfest. That was a 10-3 final score, and the UGA TD was scored by their defense. Clemson for sure has problems this year, but those problems are mostly on the offensive side of the ball. Their defense is elite. Here's a fun fact…. NC State only put up 10 against Mississippi State. Yeah.. I think Clemson is just a little bit tougher test than them.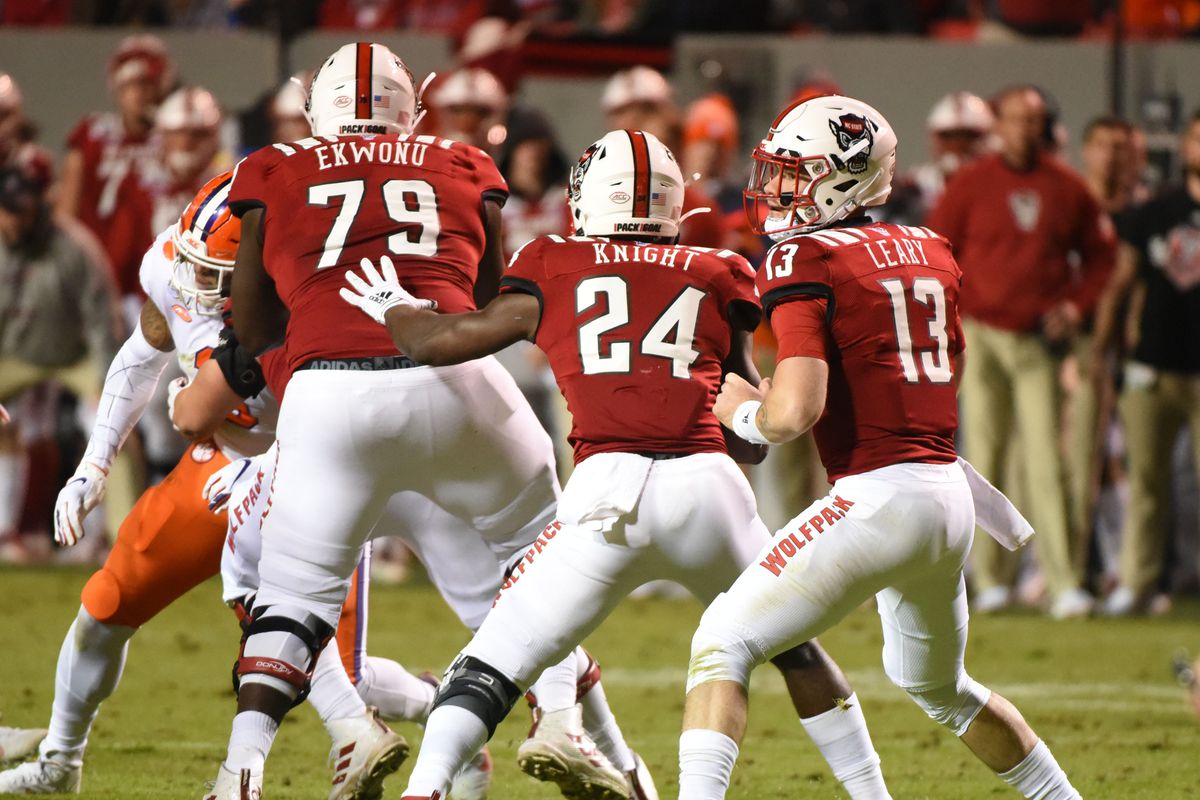 Yes, Clemson is on the road. However, the Wolfpack isn't exactly known for creating a tough environment. If Clemson wants to make a playoff run, they have to kick their offense into gear at some point so why not now. Regardless, the defense dominates here. If they can't cover in this spot then we might as well agree to put them on the shelf for this year.
Nebraska at #20 Michigan State -5:  We are returning to the well here. Sparty was good to us last week in their takedown of mighty Miami. They've looked the part all year, and they get to take on a two loss Nebraska team at home. The Cornhuskers played a decent game against Oklahoma, but a garbage time TD made what should have been a two-score loss look much prettier. Have we mentioned that Oklahoma is not a good team this year?
On top of that, Nebraska is down one of their top RBs (Ervin) due to a knee injury. Meanwhile, Michigan State's Kenneth Walker III has the most rushing yards in the nation. Nebraska keeps it close for 3 quarters, but Sparty pulls ahead and owns the clock.
Bonus Plays:
Teaser1:  Tennessee +28.5/Clemson PK/ Michigan -10
Teaser2:  South Carolina +15.5/ND +16/UNC -2.5
Parlay (bc why not):  ND +6, Tulane -3, Liberty -6, Indiana -9, Missouri -2