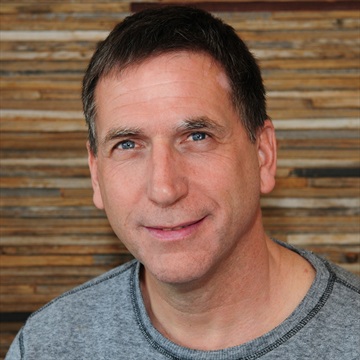 Olin Buchanan (@olinbuchanan) is a columnist/assignments editor for TexAgs.com. He previously worked as a Texas A&M beat writer for the Bryan-College Station Eagle and the Austin American-Statesman. He also was a national CFB writer for Rivals.com and Yahoo! Sports. Olin has been a regular on the Other Sideline. This is his 90 millionth appearance.

1. What is a Texas A&M fan's first thought about Auburn football right now?
Probably that Auburn is in a similar situation as A&M. Aggies view the game as a potential victory, but have learned not to take anything for granted. Frankly, Auburn looks to be playing better than A&M at this point. I think almost all Aggies would agree.
2. Is there a Gofundme for Jimbo's buyout yet? Is it a consensus that he should be out yet?
No, but there is a lot of frustration, especially with his offense and play-calling. The demand is for Fisher to hire an offensive coordinator with a more updated scheme and take over the play-calling duties. A&M is extremely young and has had an inordinate amount of injuries. More than 30 players have missed multiple games. So, Fisher gets a pass to some degree. If A&M repeats this disaster in 2023 there's a good chance he'll be bought out, I believe.
3. Texas A&M should've/could've beaten Alabama (which may not say a ton now), but what was the difference in that team and the team that's lost 5 straight?
Mainly, Bryce Young didn't play for Alabama. But since then A&M has lost C Bryce Foster, G Aki Ogunbiyi, DE Fadi Diggs to season-ending injury. Safety Antonio Johnson was hurt early in the Alabama game and hasn't played since.
Four players have been suspended indefinitely for breaking team rules. And last week there was a flu outbreak that sidelined several plays.
4. I know they are freshmen, but where is the best recruiting class of all time?
Many of the freshmen are playing and have played well. Bottom line, they're still freshmen playing in the most challenging conference in college football often against guys who were also highly-rated recruits but have had several years to develop. Some have been suspended. Some are injured and haven't played yet. Some were brought along slowly.
5. Name two unknown Aggies that Auburn fans should be worried about.
Unknown Aggies? Well, tight end Max Wright, who originally came here as a defensive end, is getting used more in the passing game. He had a career-high 5 catches against Florida last week.
Does quarterback Conner Weigman qualify as unknown? He's played in two games and started one. He threw four touchdown passes against Ole Miss, but came down with the flu and did not play against Florida.
6. Who are two Tigers that worry you and why?
Tank Bigsby and Robby Ashford. A&M's run defense is putrid and Bigsby is really good. The Aggies seem to be clueless against running quarterbacks. Ashford can run.
7. What's going to be the biggest battle of the game?
Biggest battle? Though they're not going head-to-head, probably Bigsby vs. Devon Achane. Both defenses struggle against the run. Achane is having an excellent year despite playing behind a porous offensive line. The outcome may be decided by the team with the more productive runner.
8. What is your score prediction for the game?
A&M certainly got a boost when Weigman started. He'll be back in the lineup. Therefore, I'll take A&M to win, 27-24, though I certainly wouldn't put any cash on it.
9. Where do you see Texas A&M and Auburn ending up this season?
Since I picked A&M above I think the Aggies finish 5-7. They will beat UMass next week, but I'd have to take LSU in the finale. I have Auburn at 4-8.
10. Who should Auburn hire?
Obviously, Auburn fans know more than I do. Hugh Freeze makes sense. He's paid his penance. Personally, I'd love to see Auburn get Lane Kiffin. Kiffin and Saban as state rivals would be delicious.