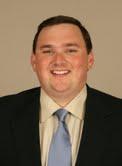 Flint Harris (@Flint_HolyTurf) is an Arkansas graduate that used to run and write for HolyTurf.com, a site all about the passion of college football, specifically the SEC and Big 12. Flint has been a staple of the Arkansas-themed Other Sidelines, and he's never given me a reason to not invite him back. Flint is the nicest participant of the From the Other Sideline series each year, so be nice to him.

1. What is an Arkansas fan's first thoughts of Auburn football right now?
Hog fans are thrilled that Chad Morris is no longer our problem. Morris could easily be considered the worst head coach in SEC history. The fact that Gus jumped all over hiring him was peculiar. Yes, I'm aware of all of their prior connections. Morris said after two years at Arkansas he had only installed 30% of his offense. Short of having a generational talent like Deshaun Watson, Morris' resume the last several years has been putrid.
2. What are the thoughts on Chad Morris?
Morris coached five years and never beat a Power 5 program. I understand three years were at SMU, but he had a plethora of opportunities. Morris was one of only a handful of Power 5 college football coaches, along with Cutcliff and Leach, who never played college football. His did not resonate well with his players. Morris and his staff did do an unbelievable job on social media. He recruited pretty well all things considered.
3. Is there REAL hope in Fayetteville after keeping it somewhat respectable against Georgia and knocking off the Pirate?
A win is a win, especially these days when you do not get a couple of easier non-conference opponents. Our offense still is not prodigious, but the Hogs play hard. It's clear the players love and respect Pittman. Arkansas is having success by not making mistakes and waiting for their opponent to do so.
4. Name two current Auburn Tigers that scare you and why.
I know Big Kat's stats aren't gaudy so far this season, and he is fighting off an injury, but he is a problem for opposing offenses. Seth Williams was dynamite against Kentucky. If Nix can give him opportunities, he could hurt the Hogs.
5. Name two Razorbacks that should Auburn fans should keep their eye on.
Former Gator QB Felipe Franks was very efficient against Mississippi State. If, and that is a big if, he can protect the ball and stretch the defense with throws to Treylon Burks, #16, that would be nice. Safety Jalen Catalon, #1, is playing really well through the first two games.
6. Where will each team have an advantage over the other?
One team has Chad Morris on their staff and one does not. Woo Pig! I understand saying that means Auburn's leading rusher, who currently has 46 yards through two games, will likely run for 150. And Bo Nix will likely pass for more than 300 yards. I worry greatly about how Arkansas will handle success…it's been a while since we won a meaningful game. It wasn't just an SEC win, but a road win over a ranked team who was riding high.
7. Which matchup intrigues you the most and why?
I'm not sure I can adequately explain the disdain Hog fans have for Morris, who constantly blamed others for the failures in and around his program. It is going to be the Auburn offense vs the Arkansas defense. Former Missouri Head Coach Barry Odom is the Arkansas DC. He has been terrific thus far. After rushing three and dropping eight again Leach, he will need a new game plan against Auburn.
8. What's your prediction/analysis for the game?
Auburn will win a low scoring game…something like 27-13. I will say this is the first time in a few years where if Auburn plays poorly, and Arkansas plays well, Arkansas could win. That has not been the case in some time.
9. Where will Auburn and Arkansas end up this season?
Arkansas will find a way to beat another SEC team, perhaps Missouri or Ole Miss. When the schedules changed, Arkansas picked up Florida and UGA just in case you were curious how much pull we have with the SEC. It is literally the toughest schedule in the history of college football. Arkansas plays #2, #3, and #4 and 7 of the top 21 teams in the country.
Auburn is going to win games ugly, but the lack of progression from Bo Nix in Year Two is slightly alarming. His yards per rush are down almost a yard and his QB rating is also down, albeit against better opponents. Auburn will land somewhere between 6-4 and 7-3. After losing to Alabama this year, the offseason may be a little noisier.
10. Rank these coaches: Gus Malzahn, Sam Pittman, Bret Bielema.
Sam Pittman is the coach I would most want to hang out with to watch games with.
Bret Bielema is the one I would most want to go to a casino with.
Gus Malzahn is the one I would most want to go to Waffle House with, which is a surprise seeing that he may weigh half as much as the other two.