For the love of all things holy, how fragile has the Auburn fanbase become? No, this has nothing to do with lacking class, or anything that we did. It has everything do with our thought process and perception of our program when we lose a close football game.
Yes, I say "we" because we all get drug down by the Auburn twidiots as a whole. Don't let that confuse you though. I'm definitely talking about you. Yes, you. If you once blamed this loss on Bryan Harsin, play calling, or Bo Nix, you're an idiot, and here's why.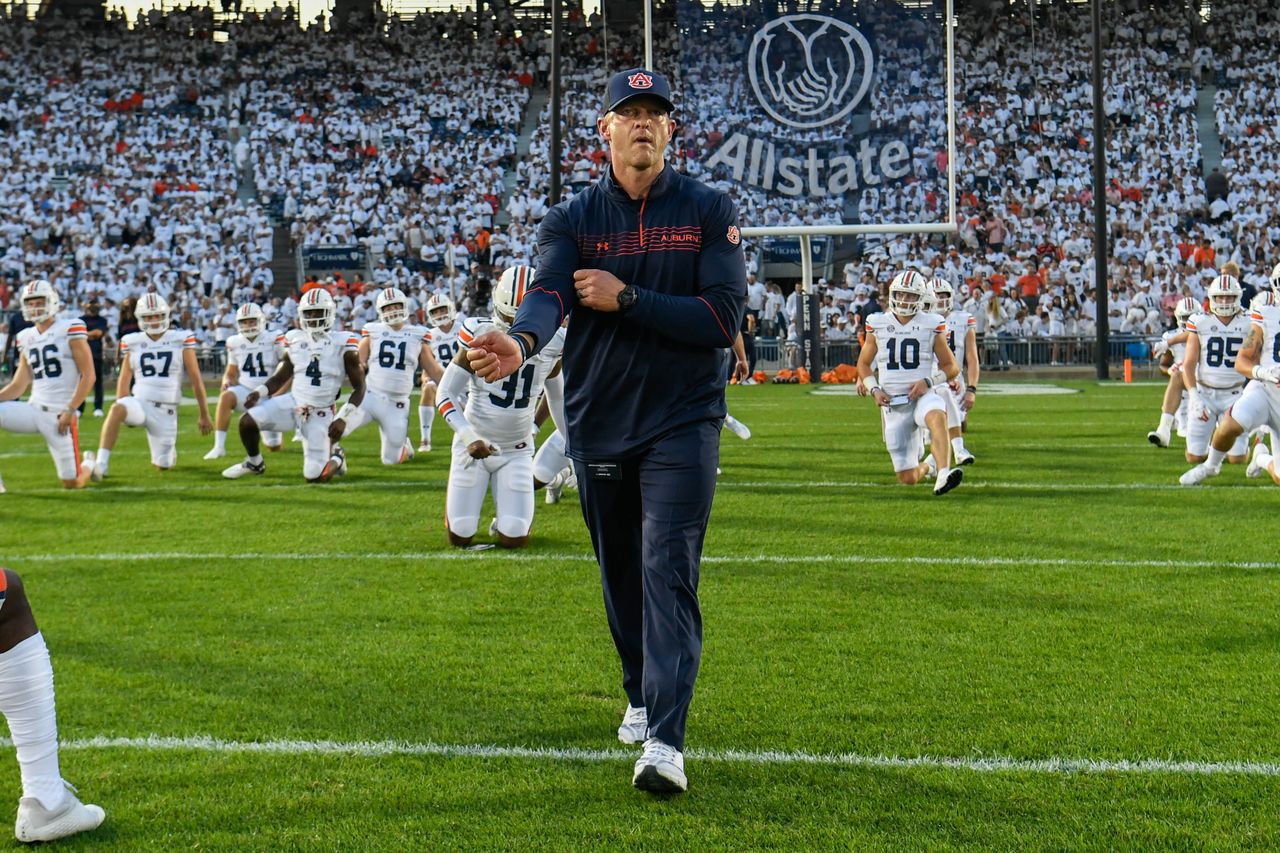 Isn't it funny how the same people that hated Gus and wanted Gus fired are now saying THE EXACT SAME THINGS about Harsin? The same people that predicted Auburn to win eight games are acting like this loss was completely unacceptable. It's safe to say the "play calling" crowd will never change.
When in doubt, blame play calling.
Did I like the fourth-and-two fade? Absolutely not. The play was designed to get a pass interference call just as Penn State executed the following drive to essentially end the game. One questionable play call throughout the entire game and we're crying about play calling? Give me a break. Auburn was 10-17 on 3rd down during this contest. That's an elite conversion rate, but yeah, play calling…
Coming out of halftime we were all feeling pretty good. Auburn was only trailing by four points and set to receive the kickoff. The absolute worst thing that could happen, indeed happened. Kobe Hudson fumbled the football in a non-contact play. This completely changed the football game.
It was a designed pass that wasn't open, and when he tried to tuck the ball away to run, he lost it. Had he not fumbled he may still be running as he had nothing but green grass in front of him. That dern play calling though…
On the other side of the football, Sean Clifford went a painless 28/32 for 280 yards and two touchdowns. Clifford completed seven passes of at least fifteen yards and five passes that went for at least 20. It seemed like there were tight ends streaking down the field the entire night.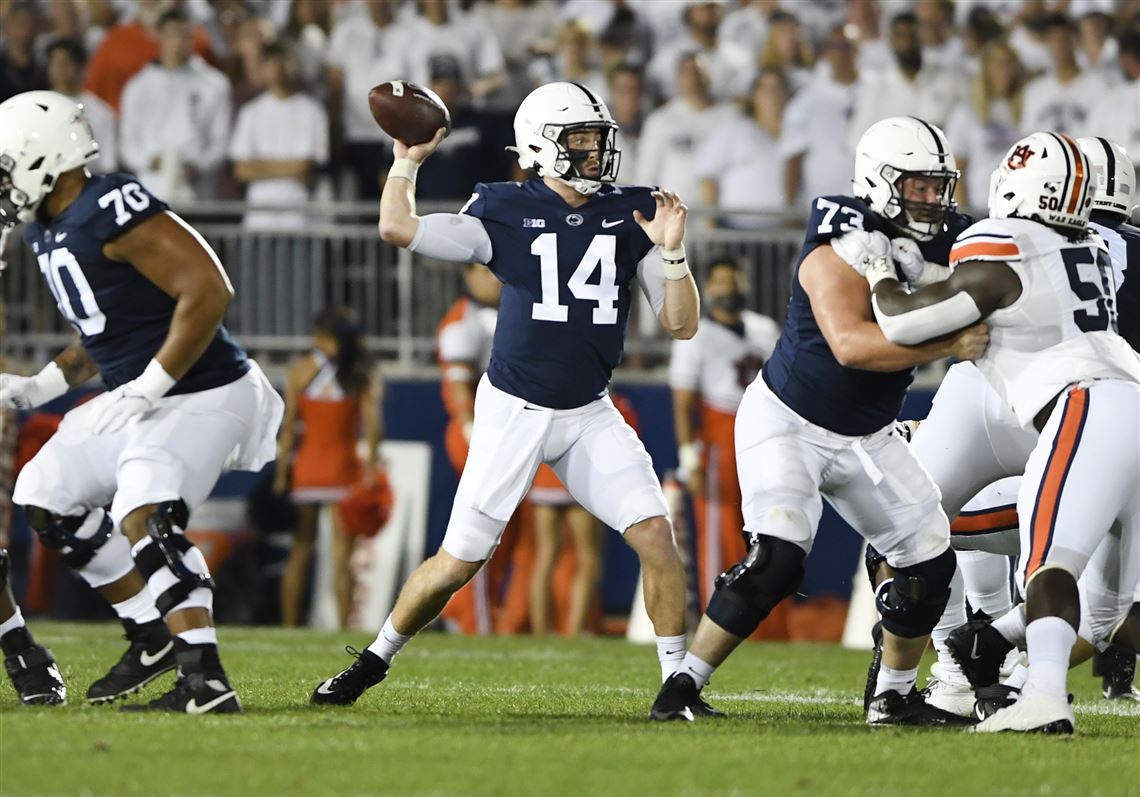 In what was supposed to be a strength for this Auburn team, the secondary ranks 13th in the SEC in passing efficiency. Auburn had one sack, and only a small handful of QB hurries. Auburn's front couldn't get to the quarterback and the back end suffered. Man, if only that offensive play calling would have been better…
I know for a fact Shedrick Jackson dropped two passes. One of which was on a very critical 3rd down in the 4th quarter. Demetris Robertson recorded a drop for a potential 1st down on a drive that stalled out. Auburn had four false start penalties and three of those drives resulted in punts.
The crowd noise was as expected, but those are simply things you can't do against a Top 10 team on the road. There was a no call/no review on a run that very easily could have been ruled a safety. It was almost as if the officials spent the entire game trying to make up for the 4th & 11 blunder after the intentional grounding. Penn State was rewarded a highly questionable pass interference call on their final 3rd down that all but ended the game. All of this could have been overcome with good play calling, though, I'm told.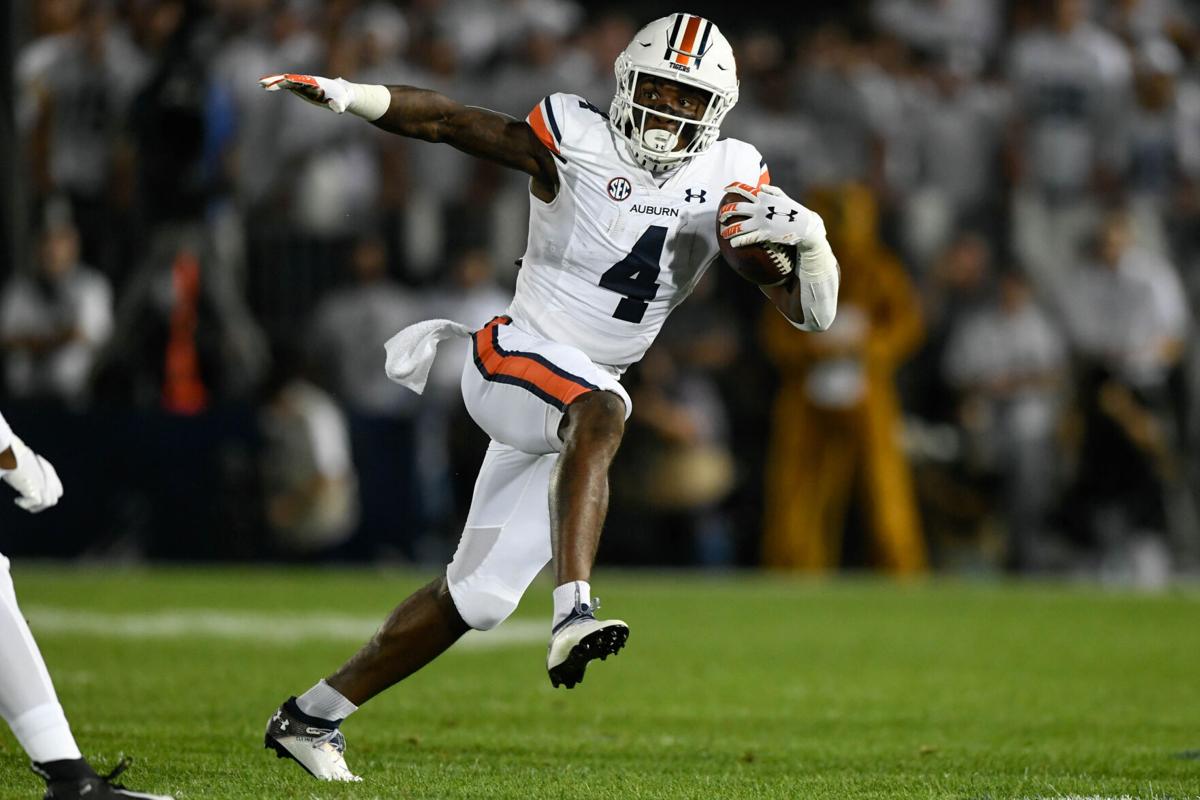 Let's wrap this up with some simple facts. Auburn is a very good football team that lost a close game in a harsh environment. They were one fumble away from a completely different outcome. Derek Mason is going to find a way to dial up pressure. Blown coverages, pre-snap penalties, dropped passes, and turnovers are all correctable.
At the end of the day, Penn State just made less mistakes than Auburn. It wasn't coaching, it wasn't play calling, and it wasn't the damn white shakers. It was simply a lack of execution.
There is not a game remaining on Auburn's schedule that they can't win. I'm not saying we're going to win every game, but we are good enough to give ourselves a chance against anybody. It's not going to come down to play calling. It's going to come down to execution.
Calm down, you idiots, we're fine.