Happy Friday. Auburn beat one green team last weekend and faces another this Saturday. How many SEC teams have opened the season against two predominately green teams? Bonus points if you do the research for me. Catch up on the green teams and all of the other interesting tidbits of Auburn info you need to know heading into the weekend. You're pretending to work, anyway.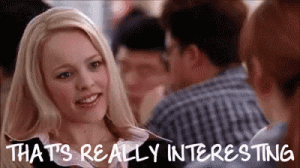 – Just a little wrap up from week one, what can Auburn take away from the win to work on? Also, millions of people watched Bo Nix's signature moment. Here's the full GIF breakdown from the talented SanAndreasAU.
– Auburn's last second TD changed the betting landscape quite a bit. Were you brave enough to bet on the Tigers?
– Auburn follows up its win in Jerry World with a home contest against Tulane. The week two game is obviously lower profile, but Auburn isn't taking the Green Wave for granted.
– Per usual, War Blogle has you covered for all of your game week content: Tulane First Look, From the Other Sideline, and our Week 2 Predictions. Here are the odds for tomorrow's game.
– You can also still join our Pick 'em group. Here are the results from last week.
– Did you know an Auburn RB almost went to Tulane?
– As a reminder, here is the new AP Poll. The smartest voter this week is Brett McMurphy. He gets it.
– The NFL started last night with a game 1/10 as exciting as Auburn's opener. Here are the former Auburn player currently on NFL rosters.
– Bruce Pearl has always been a good recruiter, but this list of visiting prospects is wild.
– The Baseball staff just got a lot better.
– More Auburn Athletics are starting soon. Here's some info on Swimming and Diving and the newly released Gymnastics schedule.
– Everyone knows Auburn is an #EverythingSchool, but did you know that includes being a #FishingSchool?
– Finally, Auburn is an #EconomySchool.
Let me know if I missed anything or post your green team research in the comments below.