Happy Tuesday. The Auburn and sports worlds were rocked this weekend with the devastating news that Rod and Paula Bramblett had both been killed in a car accident. Rod was one of the most genuine Auburn fans out there and it showed in his announcing. Life is often too short – go hug your loved ones.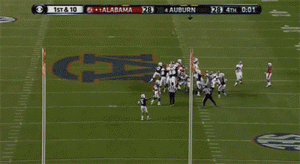 – The news on everyone's hearts and minds is the tragic passing of Rod and Paula Bramblett. There really isn't anything I can say that hasn't already been expressed, so I'll try to consolidate some of those tributes.
– If you're so inclined, here's the GofundMe for the remaining Bramblett family. The Auburn family has already rallied and exceeded expectations, including several appropriately-priced donations and a large donation from a wealthy Auburn grad.
– Funeral arrangements have also been announced and are open to the public.
– Before we dive into tributes, let's take some time to relive Rod's favorite calls. What is your favorite?
– The tributes are emotional and from everywhere. Here are a couple from rivals Alabama and Georgia. Charles Barkley offered prayers on TNT and Kirk Herbstreit took to Twitter to offer these condolences.
– The SEC Baseball Tournament honored Rod and Paula with a moment of silence and placed a wreath on the door of his broadcasting booth.
– Butch Thompson had an emotional reaction to both Auburn making the postseason and Rod's passing.
– Hear what Gus Malzahn had to say about Rod and his importance to the Football program. Here's a decent list of other tributes.
– Now for the less important news. Baseball is heading to the post season. See why the team thinks they can gain some home field advantage, even though they're not hosting.
– Learn more about Auburn's first commit from the class of 2021.
– Men's Golf started hot in the NCAA Golf Tournament, bolstered by a surging senior.
– That play unfortunately did not carry over into the second round, and the downward trend continued to the third round.
– Even still, Auburn made the cut for the final day of stroke play, but couldn't put together a good enough round to advance to match play.
– Finally, #EverythingSchool.
Let me know if I missed anything in the comments below.