Well, Week 1 went about as expected. It's easy to rack up the wins in the mostly cupcake-laden slate early in the year. I mean, Auburn played a real opponent and I got that one right, but you know what you I'm saying.
Last week: 10-3 (77.0%)
This week: 13-1 (92.9%)
Overall: 23-4 (85.0%)
Week 2 isn't THAT much better. Texas A&M and LSU are replacing Auburn and South Carolina in terms of playing teams you've probably heard of this week, and the rest are kinda giving other teams paychecks.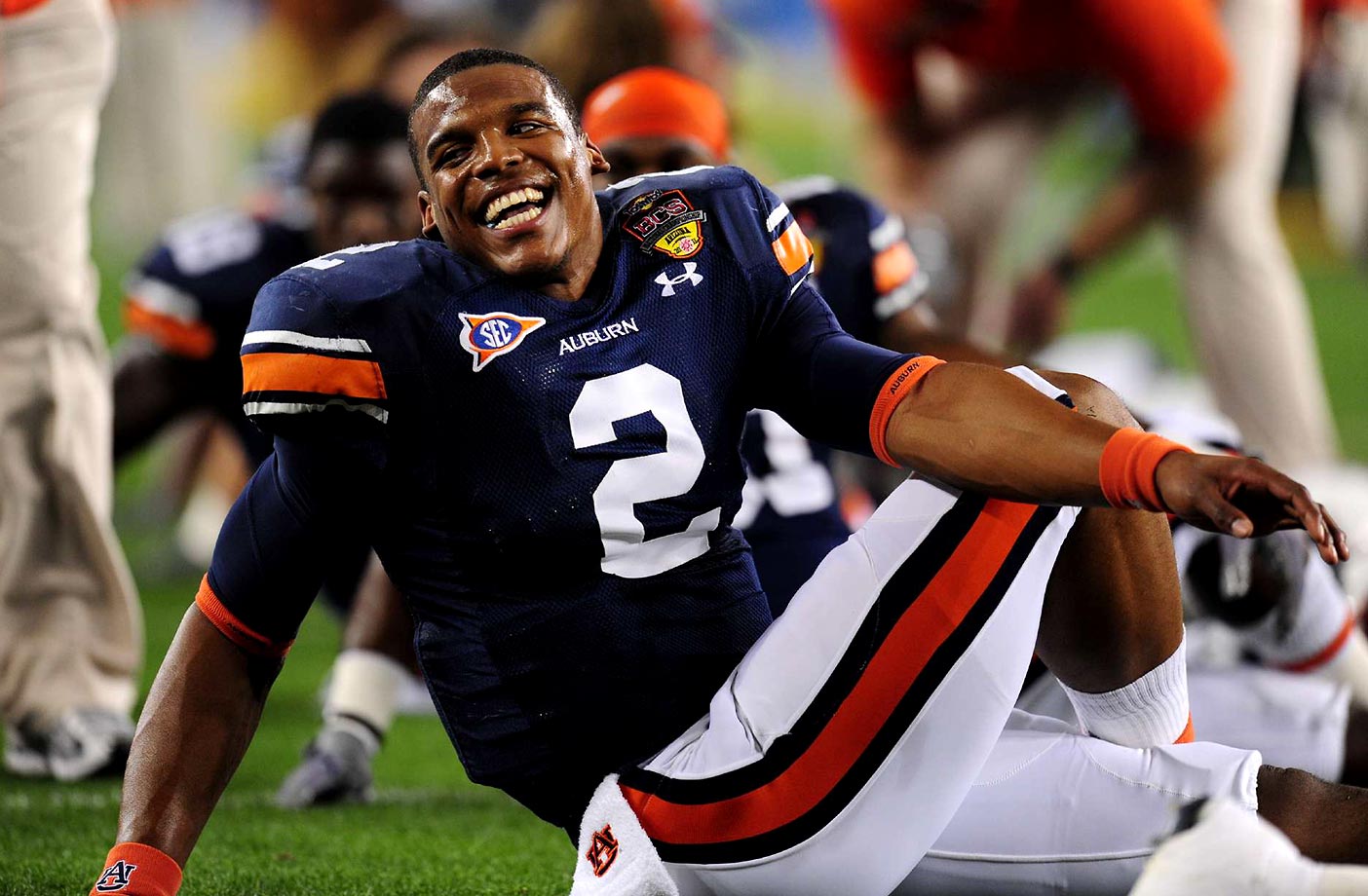 9/7
West Virginia at Missouri – One of these teams lost to Wyoming. One of these teams beat James Madison by a touchdown. I guess I'll go with the home team, though I'm not sure why I should.
Missouri 27, West Virginia 24
Missouri 38, West Virginia 7 – SUCCESS!
Charleston Southern at South Carolina – The Gamecocks are reeling after an opening loss to their northern rival, and they'll also be starting a new quarterback. Signs point to another… oh, they're playing Charleston Southern? I'm sure the crowd will be electric.
South Carolina 31, Charleston Southern 7
South Carolina 72, Charleston Southern 10 – SUCCESS!
Vanderbilt at Purdue – These teams look alike. They're about as good as the other as well. I guess I'd give Purdue a slight nod? Yeah, I don't know. They lost to Nevada last week. Vandy didn't get slaughtered by Georgia, but I don't see the nerds traveling for this one.
Purdue 28, Vanderbilt 21
Purdue 42, Vanderbilt 24 – SUCCESS!
Southern Miss at Mississippi State – Louisiana-Lafayette gave Mississippi State some trouble last weekend. This week their back home against a C-USA foe. Really building up those character points. Who cares?
Mississippi State 34, Southern Miss 17
Mississippi State 38, Southern Miss 15 – SUCCESS!
Texas A&M at Clemson – Ok this one's big. Texas A&M had a shot at Clemson last year. It was close. This time they're in the place where they run down that hill. Clemson has a ring on and Texas A&M thinks Jimbo is going to make a big difference. He won't in this one.
Clemson 41, Texas A&M 21
Clemson 24, Texas A&M 10 – SUCCESS!
New Mexico State at Alabama – New Mexico State is arguably one of the worst programs in the history of college football, so obviously Alabama is playing them Week 2. Have to heal all those bumps and bruises from their opening week tilt against juggernaut Duke.
Alabama 55, New Mexico State 3
Alabama 62, New Mexico State 0 – SUCCESS!
Murray State at Georgia – MURRAY ISN'T EVEN A STATE.
Georgia 48, Murray State 17
Georgia 63, Murray State 17 – SUCCESS!
BYU at Tennessee – SEC! SEC! SE—- they did what? Who?! It can't stay that bad can it?
Tennessee 17, BYU 13
BYU 29, Tennessee 26 – FAILURE
UT-Martin at Florida – Florida took a week off after somehow beating Miami to rest up for… UT-Martin? Go "team that looks just like Auburn."
Florida 45, UT-Martin 10
Florida 45, UT-Martin 0 – SUCCESS!
Eastern Michigan at Kentucky – The Wildcats struggled with Toledo last week. Now they have to suck it up and play the Eagles of Eastern Michigan, who struggled to beat Coastal Carolina. Man, this is just full of quality football.
Kentucky 38, Eastern Michigan 17
Kentucky 38, Eastern Michigan 17 – SUCCESS! **PERFECT PICK**
LSU at Texas – Here's a team that everybody thinks has to be good versus a team that people have been wanting to be good for a decade. It's a lose-lose. If LSU wins, they beat a top-10 team. If Texas wins, THEY ARE OFFICIALLY BACK! I don't think either is THAT good, but this game will make one of them look that way.
LSU 24, Texas 20
LSU 45, Texas 38 – SUCCESS!
Arkansas at Ole Miss – Arkansas beat Portland State by a touchdown. Memphis beat Ole Miss. I gotta think losing to Memphis by a small margin is still somewhat better than barely beating Portland State.
Ole Miss 35, Arkansas 14
Ole Miss 31, Arkansas 17 – SUCCESS!
Tulane at Auburn – Check back later for my prediction in the game preview, but SPOILER ALERT: it's Tulane.
Auburn 42, Tulane 14
Auburn 24, Tulane 6 – SUCCESS!
Other Games of Note
Nebraska at Colorado – The Cornhuskers were ranked for some reason leading into Week 1. Now after barely knocking off South Alabama… they're still ranked. That's voting for what they think their coach will eventually do. Colorado is decent and will shut this down quickly.
Colorado 30, Nebraska 20
Colorado 34, Nebraska 31 – SUCCESS!
Stanford at USC – Is this still a big game? I hear USC will play another quarterback. Stanford beat Northwestern. Who knows? Go Clay Helton, I guess. Note: he briefly played at Auburn.
USC 31, Stanford 21
USC 45, Stanford 20 – SUCCESS!
Now that you know who will win, head on over to the 2019 War Blogle Pick 'em and get your picks in. There will be weekly prizes and an overall winner at the end of the season. It's easy. Do it.