Things were a little better in Week 6. One upset happened. One should've happened. One did not happen. We're getting there.
Last Week: 5-3 (62.5%)
This Week: 6-3 (66.7%)
Overall: 57-21 (73.1%)
Auburn, Kentucky, Texas A&M, and Vanderbilt all get back in the swing of things this week. There are actually two Top-10 SEC games on the slate, which should help separate the contenders from the pretenders. Wait, have you seen this season? It won't help anything. But Auburn and Kentucky probably will. I'm serious.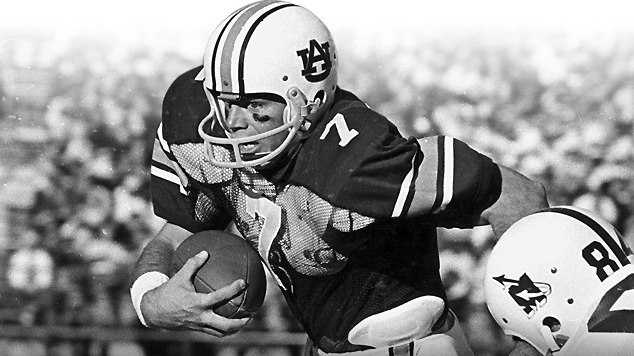 10/15
Auburn at Kentucky – Check back tomorrow for my prediction in the game preview, but SPOILER ALERT: Barn Back?
Auburn 34, Kentucky 17
Auburn 30, Kentucky 27 – SUCCESS!
10/17
Ole Miss at Memphis – Did you know that Memphis is undefeated? Did you know that most Memphians are Ole Miss fans? That does not include my extended in-laws, who are Bams for some reason. Ole Miss ain't been the same since beating Alabama, but Memphis ain't exactly world beaters. That will be a pretty crowded and lit Beale Street, though.
Ole Miss 38, Memphis 17
Memphis 37, Ole Miss 24 – FAILURE
Louisiana Tech at Mississippi State – What's this? You Maroons didn't want to go to Ruston and help out the little guy? The Bulldogs are just about where they should be. Lousiana Tech is just about where you think they would be. Therefore, SEC > Sun Belt. This time. I mean, this isn't Alabama-Louisiana Monroe or anything.
Mississippi State 31, Louisiana Tech 20
Mississippi State 45, Louisiana Tech 20 – SUCCESS! 
Alabama at Texas A&M – Texas A&M has just been floating around out there, not looking overly impressive, but just winning games under the radar. They've beaten some mediocre names, and probably should've lost to Arkansas, but they haven't done much. Alabama has been beaten by Ole Miss, and looked lackluster against Arkansas. You could say these teams have looked equally impressive, which is not much. We'll find out this weekend. I have no clue. I'll pick the home team because I have seen them struggle as much as I've seen Alabama struggle.
Texas A&M 41, Alabama 28
Alabama 41, Texas A&M 23 – FAILURE
Vanderbilt at South Carolina – Vanderbilt is the worst team in the SEC. The South Carolina is the 2nd worst team in the SEC and Steve Spurrier just left. That's going to be weird. It won't matter, though. A headless South Carolina isn't as bad as the Commodores.
South Carolina 27, Vanderbilt 10
South Carolina 19, Vanderbilt 10 – SUCCESS!
Florida at LSU – Florida's quarterback was doing steroids. Now they have to use the backup that played a lot last year. LSU just hands the ball to Leonard Fournette and sadly that's about how this season is going to be. Hand the ball off to one guy and that team wins. Blah.
LSU 31, Florida 17
LSU 35, Florida 28 – SUCCESS!
Missouri at Georgia – Maty Mauk is still suspended. Nick Chubb is out for the season. Big offensive matchup here, huh? Georgia isn't THAT bad just because they lost to 2-win Tennessee on the road, but Missouri is pretty bad without their starting QB. Home team wins.
Georgia 27, Missouri 7
Georgia 9, Missouri 6 – SUCCESS!
Other Games of Note
Michigan State at Michigan – Before the season, the hype machine probably had this one as a 50-point win for Michigan State. Now the Spartans can barely beat Purdue and Rutgers. Michigan has one loss, to Utah, who is ranked in the Top 5 now. Harbaugh has Michigan back (to Big 10 standards).
Michigan 34, Michigan State 24
Michigan State 27, Michigan 23 – FAILURE
USC at Notre Dame – USC has no coach. Actually, their interim coach was a backup quarterback at Auburn from 1990-92. Cool. Notre Dame isn't bad and will easily beat a flailing USC.
Notre Dame 38, USC 27
Notre Dame 41, USC 31 – SUCCESS!
Now that you know who will win, head on over to the 2015 War Blogle Pick 'em and get your picks in. There will be weekly prizes and and overall winner at the end of the season. It's easy. Do it.