Happy Tuesday. I hope everyone survived the Battle of Winterfell this weekend. We're entering into a stretch of time without many pressing news stories. Still, our WarBlogle fam is always mining out the interesting tidbits of information, and I know there's nothing you'd rather be doing than catching up. Enjoy.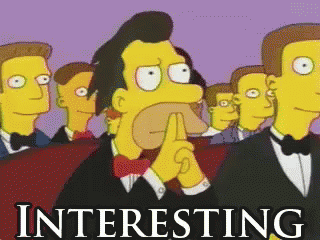 – In case you hadn't heard, the NFL Draft was in Nashville this past weekend. I walked down to check out the festivities, and agree with Adam Schefter's analysis. I left before it got like this.
– Auburn had a historically good showing at the NFL Draft.
– Jamel Dean was the first former Tiger off the board. He'll join a former teammate and should fight for a starting role.
– Could Jarrett Stidham be the next Tom Brady? The Patriots selected him in the fourth and honestly, it might have been a steal.
– Darius Slayton was Auburn's first skill player taken. The Giants certainly hope he can help fill the OBJ gap next season.
– The Bengals took LB Deshaun Davis in the 6th round. His journey to the NFL was a heartwAUrming one.
– Sorry Josh Rosen, Miami already has a signal-caller. Whether or not Miami utilizes the Cox-Cat, Chandler Cox is a great human and will be missed on and off the field.
– Dontravius Russell was the last Auburn player taken. The run stopper will get to learn from Marcell Dareus and a stacked defense.
– That's six total drafted players, seven if you count one that transferred away from Auburn.
– The excitement didn't end after seven rounds, though. See which Auburn players signed as UDFA's.
– Will this year's record be broken next year? See which Auburn players will likely be drafted next year.
– See which Basketball player has decided to return to auburn next year.
– Also, Virginia apparently feels so much shame from cheating Auburn out of the National Championship that they can't bring themselves to be honored.
– The SEC Golf Tournament's format is as broken as Vanderbilt's basketball court. After leading by 16 (!!) strokes in three days of stroke play, Auburn fell to Arkansas in the final day of match play.
– I don't know how you feel, but this shot would probably make me feel okay with second place. How many attempts would it take you to hit that?
– Speaking of clutch shots, the Gus Bus himself has quite the accurate golf game.
– Did I mention Vanderbilt gimmicks? See their latest tactic to steal wins.
– In other pitching news, Casey Mize is still really good. So is Chardonnay Harris. Do we need to add #PitchingSchool to the list?
– I'll leave you with two heartwAUrming stories: Bo Jackson raises money for 2011 tornado victims, and Auburn and Alabama fans come together to help Lee County victims. Life is precious and these disasters are bigger than sports.
Let me know if I missed anything in the comments below.