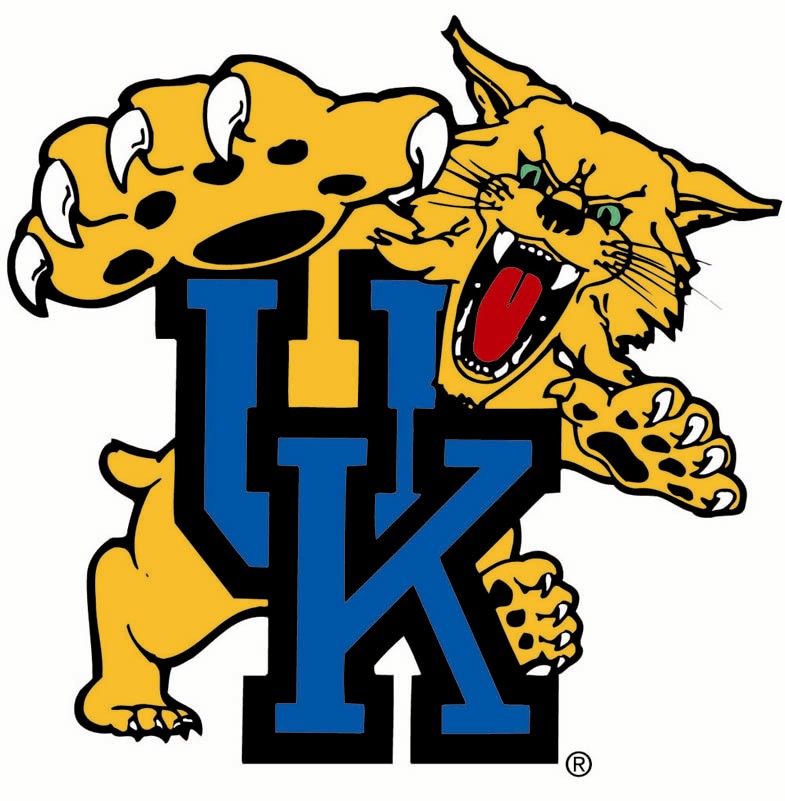 After both teams had the luxury of bye weeks, Auburn and Kentucky come into the their Thursday night meeting badly needing wins. They just need those wins in very different ways.
Kentucky currently sits alone at 2nd in the SEC East. The team atop the division is Florida. Florida holds a two game lead over the Wildcats due to beating them 14-9 a few weeks back. However, you may have seen that their starting quarterback is suspended for a calendar year due to taking supplements banned by the SEC.
You would think that this may hurt Florida's chances at staying at the top of their division. That leaves Kentucky next in line to take the spot, provided they win tonight and keep on winning. One loss will probably be too much as teams like Georgia and Tennessee are still on their schedule. So, yeah, they need the win tonight.
Auburn currently sits at last place in the SEC West, and they can't continue to hope that Arkansas keeps losing to keep them company or at least out of the cellar alone because that's who the Tigers play next week. Auburn has to win tonight. They have to beat Kentucky.
It doesn't matter what the records are or where they stand in the standings. They are playing Kentucky in football. Yes, it appears that Kentucky might not be terrible, although they did need overtime to beat Eastern Kentucky last week, but it's still Kentucky.
One of the most embarrassing things I've experienced as an Auburn fan was that weird, cold, stupid night in 2009 when Auburn slipped up and let Randall Cobb score late to beat them. It was terrible.
Kentucky feels like they have the best chance to beat Auburn in a good long while. They didn't expect it in 2009, and it happened. They didn't expect it in 2010, and it almost happened. Now they have the world watching. They have the better record. They have the environment.
Auburn has a either a quarterback coming back from a few games off, or a redshirt-freshman making his first road start. Auburn's best defensive player is in attendance but I'm 99.9% sure won't leave the sideline. But I don't care. Auburn is the better team.
I don't care how either team has played. Auburn started off strong, fell off, piddled around, barely won a few games, lost a few games they could've lost either way, and now they're here. Kentucky is better than they have been before, but their big wins are Missouri and South Carolina who are sitting squarely in the bottom half of the worst division in the SEC.
The Wildcats will treat this game like their Super Bowl. As I said, they've got everybody watching and they think they are the better team. They aren't. Auburn needed a breather to get back on track and they just got it.
Auburn has won games this season. They've won more than they've lost. They should've beaten Mississippi State with a redshirt-freshman making his first start. Stop giving me this "we/Auburn sucks" mentality just because they aren't playing like the media-machine told they would in July.
It's been weird. Very weird. But it's not lost. Auburn is Auburn and Kentucky is Kentucky. You think it's sad because Vegas has the line at basically a toss-up. I say it's sad because you think Auburn will struggle with Kentucky.
Auburn hasn't had a satisfying win all season. Each win was too close. This one won't be and we'll get the first satisfying feeling of the season.
The Tigers will weather the Thursday night hype for a quarter and get rolling right before halftime. It will look like we had always expected, regardless of who is playing quarterback. There will be no more holding back. There will be no more hiding. Everybody's watching and hoping for a Kentucky win, but everybody will see that Auburn is not done.
Auburn 34, Kentucky 17