It wasn't a good week for ol' Blogle in Week 5. It was probably the worst in War Blogle history, actually. But like Auburn, we'll keep plugging along. It will get better.
Last Week: 6-5 (54.5%)
This Week: 5-3 (62.5%)
Overall: 51-18 (73.9%)
There are some real chances to make up for last week's bad performance with the games this week. It's time to step out and pick some upsets, especially with four SEC teams on bye weeks. Ok, I will.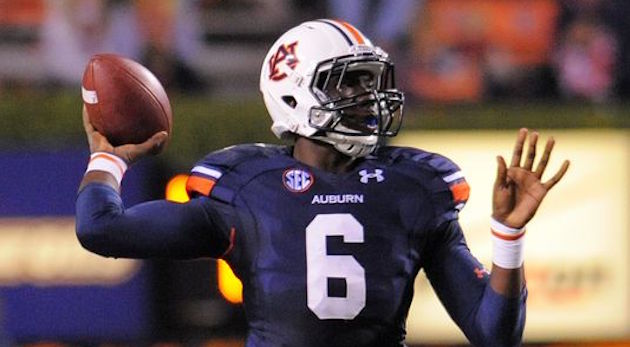 10/10
New Mexico State at Ole Miss – Since beating Alabama, the Rebels didn't blow out Vanderbilt and were blown out by Florida. That shouldn't matter this week as they play one of the worst teams in the history of college football.
Ole Miss 62, New Mexico State 10
Ole Miss 52, New Mexico State 3 – SUCCESS!
LSU "at" South Carolina – Due to the flooding in South Carolina, this home game for the Gamecocks has been moved to Baton Rouge. Geez, that's just so nice of LSU to take in South Carolina in a tough time… and replace an SEC road game with a home game. That's fair.
LSU 34, South Carolina 13
LSU 45, South Carolina 24 – SUCCESS!
Georgia at Tennessee – The Bulldogs were brutally beaten by Alabama last week while Tennessee lost yet another game to Arkansas. For some reason, though, I'm feeling the Volunteers in this one. They seem kinda due.
Tennessee 28, Georgia 24
Tennessee 38, Georgia 31 – SUCCESS!
Troy at Mississippi State – Shouldn't you be going to Troy, you Maroons? It's not like you're big enough to refuse traveling to UAB, South Alabama, and Southern Miss. Oh, that's right. You went to Troy just a few years back. You know what… just get out.
Mississippi State 42, Troy 10
Mississippi State 45, Troy 17 – SUCCESS!
Arkansas at Alabama – This game has been a little interesting in the past. Both are coming off a win, but Alabama's is probably, yeah, most definitely a little more impressive than Bert's.
Alabama 34, Arkansas 17
Alabama 27, Arkansas 14 – SUCCESS!
Florida at Missouri – I've been down on Missouri all year. Well, since they've joined the SEC, really. Is anybody else feeling a win, though? I kinda am, even though they won't have their starting quarterback. I know Florida just obliterated Ole Miss at home, but I think that was a tad fluky. Ok, I'll do it. Missouri wins.
Missouri 27, Florida 21
Florida 21, Missouri 3 – FAILURE
Other Games of Note
TCU at Kansas State – I know TCU just scored 8,000 points on Texas, but who hasn't? Kansas State is decent and TCU isn't near as good as the pollsters want them to be. I've seen Manhattan with a big name in town. It's not fun.
Kansas State 45, TCU 38
TCU 52, Kansas State 45 – FAILURE
Oklahoma vs. Texas – This game is only here because it looks like a big game. In actuality, it is not. Not even close. It's also never really that big because they have to play it at 11 am every year so that the mass of people at the Texas State Fair can get out of traffic early enough. Sad.
Oklahoma 41, Texas 10
Texas 24, Oklahoma 17 – FAILURE
Now that you know who will win, head on over to the 2015 War Blogle Pick 'em and get your picks in. There will be weekly prizes and and overall winner at the end of the season. It's easy. Do it.