Since Auburn fans have done such a good job striping the stadium before, Auburn wants you to do it again this weekend against Mississippi State. Makes sense. I just wish Auburn would win one of them. Yeah, Auburn is 0-2 in striped football games and 0-1 striped basketball games. Either way, let's just do it. Don't make me shame you again.
Take a look at the map below so you know what to wear. Basically, if you are in your same seats as last year, wear the opposite color. It's a good thing we're back to blue being in the student section so that the navy blue blazers won't stick out.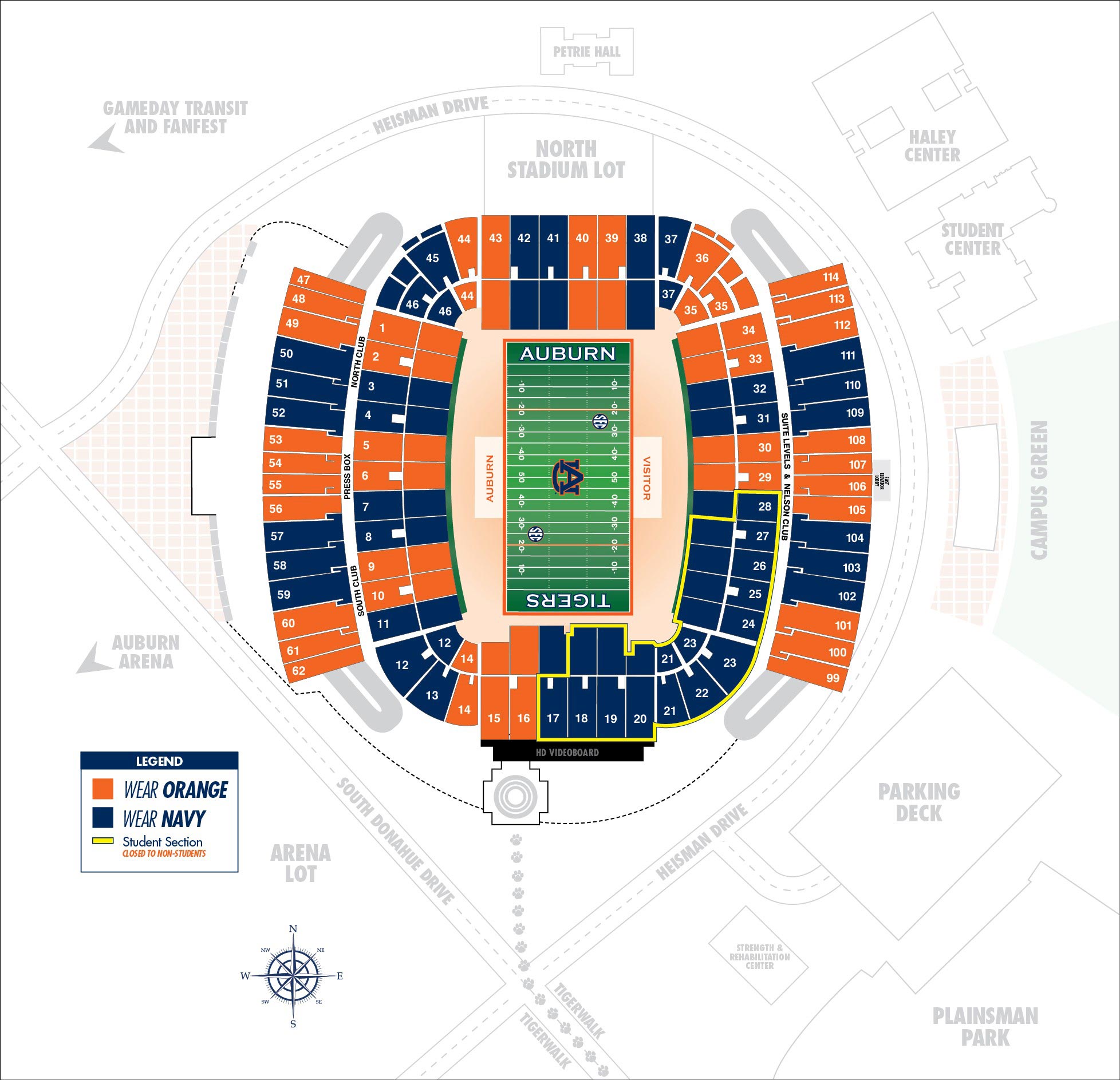 It looks cool on television. You won't look cool if you refuse to do it. You'll just look like a dolt. Do it.
For any other information, go to tigerstripeau.com.