Auburn extended their win streak to 17 games with wins against Missouri and Oklahoma last week as the Tigers have not lost since November 24th.
Auburn remained at number one this week, but SEC foe Kentucky has creeped up to number five in the polls this week. Despite losing to Auburn in the regular season, the Wildcats remain in the hunt for the SEC regular season title and will most likely challenge them in the postseason.
This week Auburn looks to extend their streak with games against rivals Alabama and Georgia.
Here's a recap of last week's games.
Game 20 vs Missouri
Auburn's trip to Missouri was not what they were expecting. After falling down by as much as 10 points in the first half, Auburn clawed their way back to tie the game at 31 going into halftime.
The game was very close during the second half as lead changed several times. Missouri held on to a one point lead with just over two minutes to play.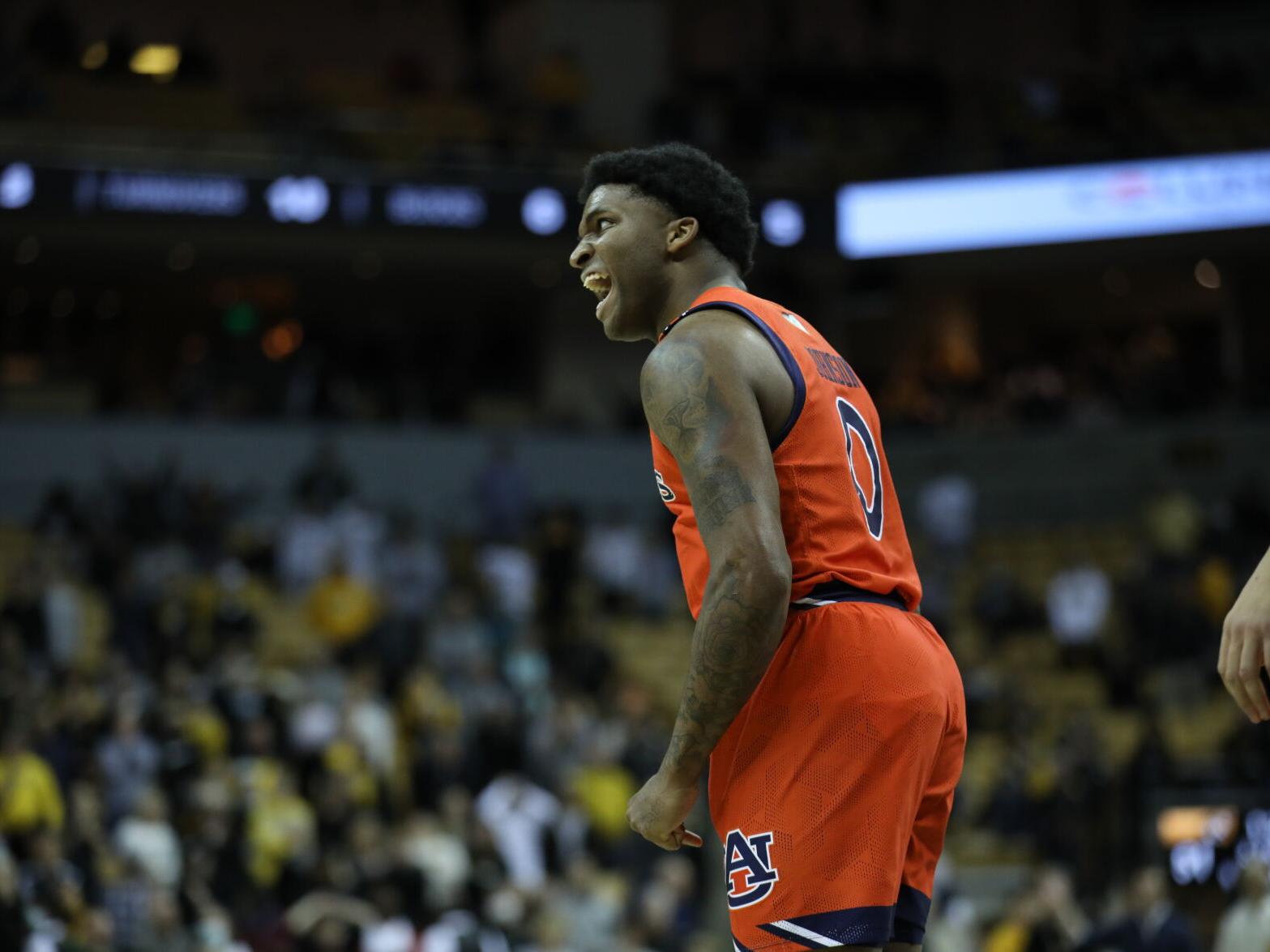 K.D Johnson came up with a huge layup and a foul to put Auburn back in front. Johnson made another layup  to extend Auburn's lead to four points.
Missouri would cut the lead to one point with a three-point shot. They would not foul Auburn and it would cost them as Johnson missed a three-point shot that stayed in bounds as the buzzer sounded. Auburn would win by a final score of 55-54.
Johnson's heroics kept the Tigers alive when they needed it the most. "We weren't having a great offensive game in the last few minutes, and I was just trying to make a play for my team," said Johnson, "I came through in the clutch."
Game 21 vs Oklahoma
The Tigers picked things up with a convincing win over the Oklahoma Sooners on Saturday. That win would help the SEC secure the BIG12/SEC Challenge.
Jabari Smith and Walker Kessler combined for 43 total points, 19 rebounds, and five blocks. "How unselfish we are and how much we want to win," Smith said of the frontcourt's productivity. "Flow of the game, being back at home. We were really excited for this game knowing how we played at Missouri and wanting to bounce back."
Smith earned his fourth double-double of the year in Auburn's 40th straight win against a non-conference opponent.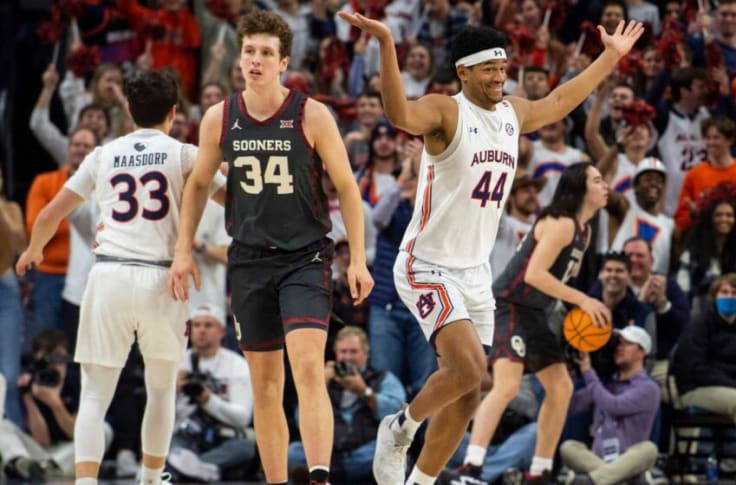 Auburn ran away with the first half as they took a 12 point lead into halftime. The Sooners would have a response as they cut the lead to three points.
The Tigers put them away with a 16-5 run in the last ten minutes of play. Auburn would go on to win by a final score of 86-68.
Looking Ahead
Auburn faces Alabama and Georgia this week as they look to sweep both teams this season.
On Tuesday night Auburn welcomes in the Crimson Tide who are coming off a big win against 4th ranked Baylor. Alabama has struggled to have consistency this season. The previous SEC game was an embarrassing loss to Georgia in Athens.
Nate Oates and his team believe they can pull off the upset after playing a close game in Tuscaloosa. Oates said on Monday that he "likes playing at Auburn Arena."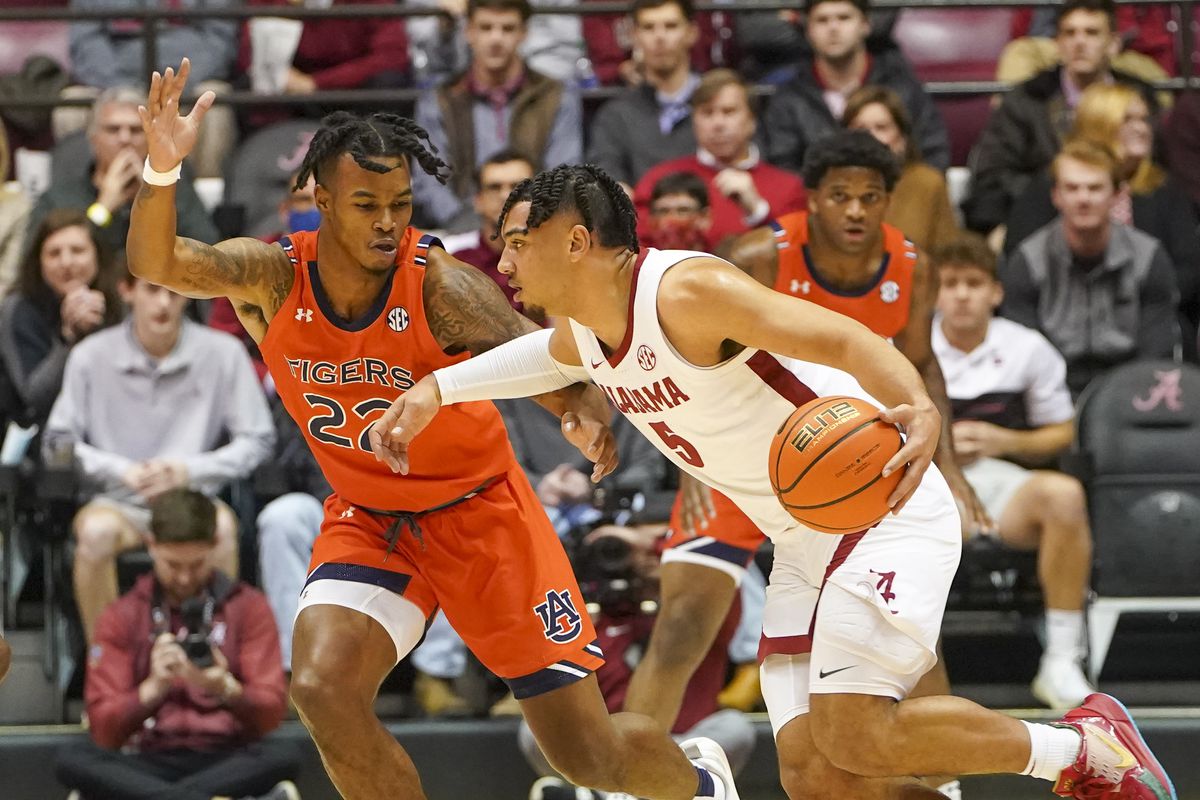 A win for Auburn would give them their first sweep of Alabama since 2019. The Tigers have not lost a home game in SEC play since March of 2021. They are currently on a six game winning streak.
Saturday's matchup with Georgia may be a little harder than Auburn's home win two weeks ago. Georgia has made improvements, but they just aren't getting the results they need. They only have one conference win this year. The Bulldogs welcome in Arkansas on Wednesday night before playing the Tigers on Saturday.
Auburn should win, but they cannot start slow like they did against Missouri. Georgia is a good shooting team, but their defense has let them down in SEC play.
Tip-off for the Alabama game is at 8:00pm CT on ESPN. Saturday's game against Georgia will be at Noon CT on SEC Network.