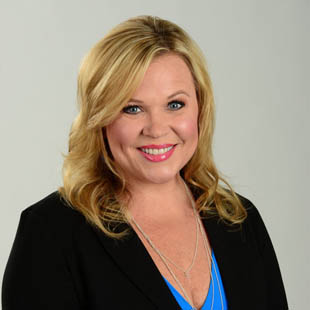 On the first two podcasts (#1, #2), I talked to none other than Kodi Burns. On the third podcast, I talked to myself. So following the natural order of podcast events, this week I talked to… Holly Rowe? Yes, that Holly Rowe, the original siren of the sidelines for ESPN.
Holly was nice enough to join me this week and talk about all things college football, specifically Auburn-LSU. We also talk about her favorite coaches to interview, her favorite stadiums, and other remarkably exciting topics. There's a mention of AJ McCarron and Heisman, but you can skip over that part. She did give Auburn's new softball coach, Clint Myers, a shoutout as well. Give it a listen.
The podcast can now be heard on three different platforms:
1. On an iPhone, download the Podcasts app, and then subscribe to the podcast on iTunes. If you're an Android bro, and know how to subscribe to an RSS feed of podcasts, use this: https://warblogle.com/audio/podcasts/WarBloglePodcast.xml.
2. On an iPhone, download the War Eagle Sports app (WarEagleSportsRadio.com). This app is part of the VSporto internet radio network, and includes multiple shows from the Auburn sports community. You can listen to a live stream of the most up to date podcasts or listen to each on demand.
3. Listen right here within the friendly confines of the Blogle.
[audio:https://warblogle.com/audio/podcasts/BloglePodcast_9.17.13.mp3|titles=War Blogle Podcast #4: ESPN's Holly Rowe Talks Auburn-LSU, Favorite Stadiums/Coaches]
Download the podcast here (right-click to save).
If you have any questions or topics that you want my next guest and I to discuss next week, leave them in comments. Also, let me know who you want as a guest. As this podcast proved, they can be anybody. National names are just lining up.