In the world of college football, the Summer can get pretty boring. If you don't care much about scandals, or you're tired of hearing about the playoffs already (I am), the Summer can almost be unbearable. So I have decided to do a special "From the Other Sideline" series throughout the Summer leading up to the season. We have 12 weeks until Clemson week, so it should work out that if we do this for each team on Auburn's schedule, we should have one per week until kickoff. We'll get back to the normal series once the season starts.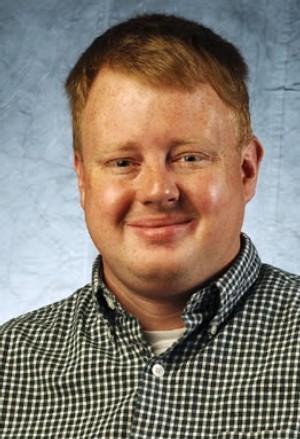 Greg Wallace has covered Clemson athletics for the Anderson (SC) Independent-Mail since November 2005. Before that, he covered Alabama for the late Birmingham Post-Herald from 2001-05. Greg was nice enough to answer a few questions prior to last season's mishap, so I thought it would be a good time to bring him back for a very early preview of the Chick-Fil-A Kickoff Classic and a look at the team that would not be without Auburn Football. You can read his Clemson coverage at orangeandwhite.com, or follow him on Twitter at @aimclemson.

1. Obviously, the big question about Clemson right now is if Sammy Watkins will play in the opener against Auburn. What are you hearing? Will he be suspended? Should he be suspended? For the record, good Auburn fans would rather play a full-powered Clemson than one without their playmaker.
Dabo Swinney has been quite tight-lipped on the matter after expressing disappointment following Watkins' arrest on a pair of drug charges in early May. I initially expected the punishment to be handed down quickly, but that hasn't been the case.
Swinney's track record suggests that Watkins will receive some sort of punishment. A year ago, wide receiver Joe Craig was suspended for three games following an altercation with a female track teammate, and tailback Mike Bellamy was sent home from the ACC title game and suspended for the Orange Bowl for being a distraction to his teammates.
My gut says that Watkins will be suspended for a game, likely the opener, but I'm not sure. This is his first offense, and he has applied for pre-trial intervention, so perhaps Swinney is waiting for the matter to unfold in the legal system before he takes action.
2. What's the general feeling from the fanbase on Clemson's chances this year? Does the Orange Bowl still sting? Has it been forgotten with the hiring of a new defensive coordinator?
There's no doubt that the Orange Bowl was a major comedown for Clemson's fanbase. After winning the first ACC title in 20 years, the Tigers were dismantled and sold for parts by West Virginia's potent offense, giving up the second-most points in program history in a 70-33 rout. That was the final straw for defensive coordinator Kevin Steele, whose players had struggled adapting to his complicated, pro-style defense.
New defensive coordinator Brent Venables was hired to implement a simpler, read-and-react system; I think by the end of spring practice, the players had bought into the system and Steele had been forgotten.
Certainly, the game is still a national embarrassment for Clemson and the ACC, but I think the fanbase is excited about the possibilities Venables brings and what lies ahead in 2012.
3. With Dabo's recent contract extension, are the fans excited? Do they want more of Dabo, or is the jury still out?
I was surprised that some fans were actually unhappy about the extension, which is good for Clemson in this climate of inflated coaches' salaries – six years, $1.965 million annually. And we don't know the buyout terms, which could make it an even stronger deal. Swinney's deal was a must, given that offensive coordinator Chad Morris has a six-year contract (worth $1.3 million annually) and Venables has a five-year deal (worth $800,000 annually). Clemson simply couldn't have a head coach with a shorter leash than his coordinators.
Fans who don't like it are understandably upset about three consecutive losses to South Carolina, a rivalry Clemson has historically dominated, but Swinney has won two division titles and an ACC title in three-plus seasons; predecessor Tommy Bowden didn't accomplish either feat in 10-plus years at the helm.
4. Who should Auburn fans look out for as a strong newcomer? Clemson doesn't have any other Sammies hiding over there do they?
Defensive tackle Carlos Watkins was rated as one of the nation's top 10 DTs by all three major recruiting services; he'll see immediate time on a young defensive line and can push the pocket.
Wideout Germone Hopper can make plays through the air and in the backfield, much like Watkins did a year ago; he was considered one of the nation's top 20 wide receivers.
Defensive back Travis Blanks was considered one of the nation's top three DB prospects by all three services; he went through spring practice impressively and could be the starting nickel back. He adds depth to a secondary that needs it.
5. What's a matchup you're interested to see between the Tigers?
I'm interested to see how Clemson handles Auburn's starting quarterback, be it Kiehl Frazier or Clint Moseley. With Clemson's revamped defense, I'm guessing that Gene Chizik and Co. would be smart to keep the starter under wraps until kickoff time, which makes this an intriguing and difficult matchup to handicap.
6. Lastly, most betting lines have Clemson around 4-5 point favorite. Do you think that's accurate? What's your score prediction?
I have a hard time getting a handle on this game. Three of the four coordinators from a year ago are gone, we don't know who Auburn's starting quarterback will be and we don't know if Sammy Watkins will play. I'm not a betting man, and it's matchups like these that make me glad I'm not.
That said, I think that line is about fair given all the uncertainty. Clemson won decisively a year ago in Memorial Stadium, and although there are serious questions about a revamped offensive line, all of the key pieces, save John Mackey Award-winning tight end Dwayne Allen, return.
Auburn is something of a mystery with two new coordinators, but I give Clemson the slight edge in a neutral environment. I'll say Clemson 27, Auburn 24.