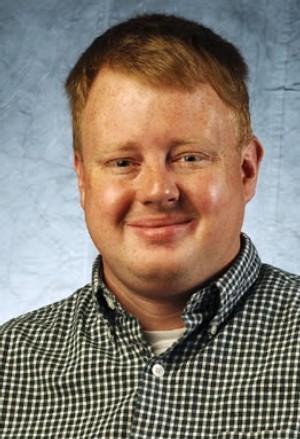 Greg Wallace has covered Clemson athletics for the Anderson (SC) Independent-Mail since November 2005, seeing the end of the Tommy Bowden era, the beginning of the Dabo Swinney era, an ACC Atlantic Division title and more than his share of dubious defeats to the likes of Maryland and Wake Forest. Before that, he covered Alabama for the late Birmingham Post-Herald from 2001-05, the Crimson Tide's "dark era," where he covered the NCAA probation and three head coaches in six months (thanks, Mike Price!). Read his Clemson coverage at orangeandwhite.com, or follow him on Twitter at @aimclemson.

1. On a scale of 1-10, what is the Clemson fan base's confidence level going into this season's match-up with Auburn?
I'd say it's about a 4. I think most Clemson fans expected to have a much easier time with both Troy and Wofford to open the season, even though both have shown to be tough outs in the past. But to trail Troy and be tied with Wofford at halftime – and not lead Wofford until the third quarter – was unacceptable to Tiger fans. Those games were expected to build confidence, and letting a Sun Belt and SoCon team hang around did little of that.
2. Do you think the players and coaches have revenge on their minds because of how the game played out last season?
I think so, yes. Several players talked about how the Auburn game was a turning point for the season. If Kyle Parker's pass to Jaron Brown in overtime is a few inches lower, Clemson walks off that field a winner, and boosts its confidence. They felt like they played toe-to-toe with Auburn as much as any team did last season. That night epitomized Clemson's 2010 season; close-but-not-quite; the Tigers lost five games by six points or less. The fact that Auburn went on to win the national title only made that game hurt worse. They're excited about getting another shot at AU on their turf.
3. Clemson hasn't looked that stellar in wins over Troy and Wofford. Do you think Coach Swinney has been holding back because of the Auburn game?
Absolutely not. The offense was a bit "vanilla," but offensive coordinator Chad Morris made it clear this week that his players' lack of execution in the system has kept him from adding layers and quirks to the offense, saying he's only using about 50-60 percent of the offense. He said players are thinking too much and not playing physical enough as a result, and that is holding them back. Believe me, playing Troy and Wofford close was not part of the plan.
4. What has been an unexpected positive after the first two games?
The play of senior left tackle Phillip Price. A fifth-year senior and converted tight end, Price is the only new starter on the offensive line and is replacing All-ACC left tackle Chris Hairston. He's been very solid so far, and has outperformed some veterans, like senior guards David Smith and Antoine McClain.
5. What are some major concerns for Clemson?
Clemson's tackling has been a major issue so far; defensive coordinator Kevin Steele said his team missed 16 tackles against Wofford, costing it 145 yards. Defensive depth is a major issue; the starters have been very good, but Clemson is playing a lot of true freshmen and redshirt freshmen as reserves, and it shows when the starters take a break. This could show up against Auburn's offense; this team hasn't seen impact players like Michael Dyer and Emory Blake yet this season. Also, the offensive line simply hasn't been physical enough or played fast enough, allowing four sacks against Wofford.
6. Who are 2-3 relatively unknown players Auburn should be on the lookout for?
Martavis Bryant hasn't received the hype of fellow freshman receiver Sammy Watkins, but he is a credible deep threat. He stands 6-foot-5 and while he has only two catches, they've gone for 96 yards, including a 42-yard touchdown last week. Safety Jonathan Meeks replaced All-American DeAndre McDaniel and hasn't missed a beat, with 14 tackles in two games. He's a punishing hitter and also has good hands.
7. Are there are any unique or quirky traditions that the Auburn fans traveling to Clemson can expect?
The most obvious would be "The Hill," which some have called "the most exciting 25 seconds in college football." After warmups, Clemson players retreat to their locker room in the west end zone and board buses in the parking lot that take them around to the east end zone, where they appear at the top of the hill. The frenzy builds to a crescendo as a cannon goes off and players and coaches rub "Howard's Rock," placed there by former head coach Frank Howard, and run down the hill while everyone goes crazy.
Also, Auburn fans must make a visit to the Esso Club, the iconic sports bar just down the hill from Memorial Stadium. No less a bar aficionado than Brent Musburger visits every time he's in town, and a plaque above the bar bears his name. ESPN and other outlets have called it the best college sports bar in America, and if you come on Friday, try the meat-and-three for lunch; it's fantastic.
8. What is your brief analysis/prediction for the game?
I think this will be a shootout. Neither team has shown any ability so far to stop the opponent, and both teams are loaded with skill players and offenses led by talented young quarterbacks (Tajh Boyd has been solid in his first two games, and tailbacks Andre Elllington and Mike Bellamy, receivers Watkins and Bryant and DeAndre Hopkins are all explosive players). With both offenses running the same hurry-up, no-huddle style, it could come down to which team executes its system better and turns the ball over less.

My prediction? Clemson 38, Auburn 35.
9. Where do you see Auburn and Clemson ending up this season?

I think both teams will be good, but not great. Auburn lost so much from last season, and its schedule is really tough (at South Carolina, at Arkansas, at LSU, at Georgia). Auburn starts a very tough stretch for Clemson, with Florida State and Virginia Tech following, and it's conceivable that CU could start October 2-3, which would have the natives heading for the WestZone with pitchforks and Molotov cocktails. But the schedule gets easier from there, and you've got to figure the players will grasp Morris' offense eventually. I think both teams will be 8-4, building anticipation for next year's rubber match in the Chick-fil-A Kickoff Classic in the Georgia Dome.
10. Finally, has anyone ever tried to bait a hook with Clemson's mascot?
No, though there is some great fishing in Lake Hartwell, very close to the stadium. I really wish both schools would ditch their "Tiger" mascots in favor of LSU's "live tiger model." Clemson's "Tiger" and "Tiger Cub" have horribly outdated costumes that look like they've been in a closet somewhere in Clemson's athletic department for years. And maybe it's just me, but "Aubie" looks way too much like Chester Cheetah from the old Cheetos ads for my tastes.