Caveman Cubelic and Jubilant Jeris return for another week of the Roundtable. I can't find Kodi yet. He may be preparing for his appearance in Auburn tomorrow. If he gets his responses in, I'll add them to the post. Beat Florida.
Update: Kodi's responses have been added.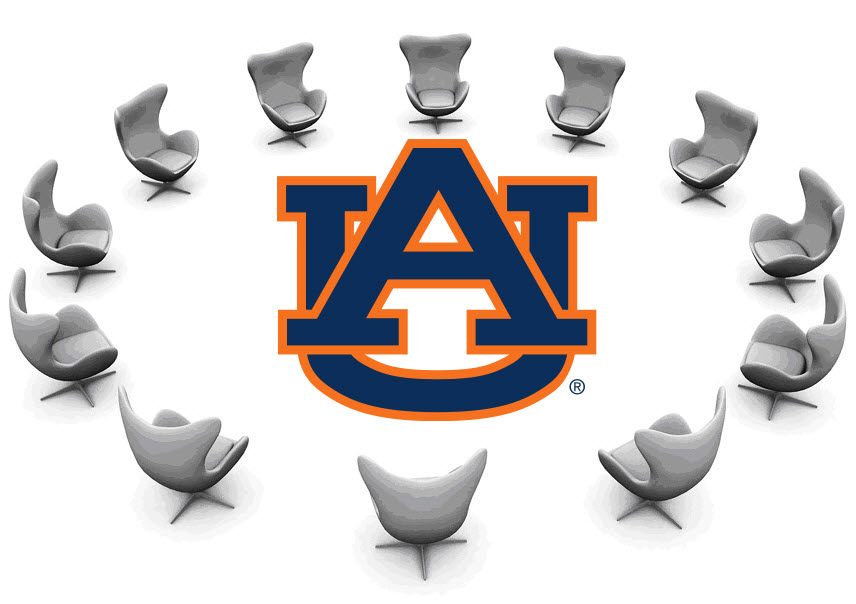 1. Did the NCAA's recent announcement on the closing of the investigation surrounding Auburn and Cam Newton surprise you at all?
Jeris: No, I was not surprised at all. We do it the right way at Auburn, so I figured that would be the outcome.
Cole: Nope. Still waiting to see evidence. Haven't.
Kodi: I did not even know about it, but it did not surprise me whatsoever.
2. Who would you start at quarterback against Florida?
Jeris: Barrett Trotter.
Cole: Trotter.
Kodi: Whoever gives you the best chance to win.
3. Given that Auburn doesn't play Florida as often as they used to, the fans seem to get very excited when the Gators come to town. Was Florida a team you were always excited to play?
Jeris: Yes, I am from Florida, so I wanted to play them every year and the times we played them I was verrrrrry excited!
Cole: Florida was pretty damn good in my day. You look forward to a challenge, but damn. Kearse, Grossman, Taylor, etc.
Kodi: Always because they are a team that ESPN loves and we are always more physical.
4. What was your favorite Florida game and why?
Jeris: In 2001, when they were ranked #1 and they came into Jordan Hare Stadium and we beat them. The year before they kicked our butt twice, once in the swamp and once in the SEC Championship. In 2001, we played a great game and Damon Duval made a huge kick in the rain to win it. That probably has to be my most memorable moment in Jordan-Hare in my four years of playing there.
Cole: 2000 in the swamp. Lost. Lost two times to UF that year, but I was able to earn my way back after an injury late in Gainesville.
Kodi: My freshman year, being able to score a TD in the Swamp and silence the crowd was great.
5. What absolutely has to happen for Auburn to win this game?
Jeris: Run the ball… stop the run… don't turn the ball over… and play great special teams!!!!!!!!!
Cole: Auburn not have more than two turnovers.
Kodi: Play physical in between the tackles and out-physical Florida.