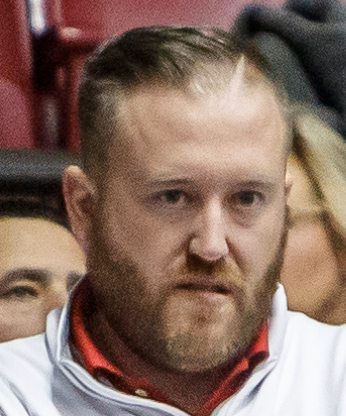 Hunter L. Johnson (@HunterLJohnson) is what I would be if I was an Alabama fan, liked cats, didn't accept reality, and was a whole lot dumber. But really, he's a good Alabama troll that has collected a few minions along the way, and just knows how to play the game. This is his 5th time on the Blogle, so I'm not sure if that makes him a regular. But I am sure he's an idiot.


1. What is an Alabama fan's first thought of Auburn right now?
Honestly, y'all are just kinda cute. The way y'all celebrated a win over a 3-6 team like it was The Super Bowl was pretty hilarious. But, I get that "Auburn is just different" and I wouldn't understand it.
2. Did you care a lot about Tennessee getting destroyed by South Carolina and why isn't Alabama as good as South Carolina?
My first thought watching that game was seriously "How did we lose to these guys?" Sucks because we are a Jahmyr Gibbs drop away from getting a nice little bye during conference championship week and heading to The Playoff (that's where the best 4 teams go each year, not that Auburn would know anything about that).
3. With the gross mismanagement of the team and annual losses on Alabama's schedule, should Alabama move on from Nick Saban?
I don't know that the team was mismanaged. I think the OC is a bum and that's on Saban, but I think that's a pretty easy fix.
4. Which positional matchup are you most interested in watching this weekend?
Coach Lac vs. Sabear. I'm kidding, but also serious. Sabear is notorious for puckering up in Iron Bowls and I would imagine that Carnell will be coaching with nothing to lose, so that could be interesting.
5. Who are two Tiders that aren't big names that Auburn fans should look out for?
Noah Clowney and Rylen Griffin. Brandon Miller is getting the most attention on this Tide Hoops team, but these two freshmen are looking good as well.
6. Are there any guys on the current Auburn roster that scare you and why?
No.
7. Isn't it fun to just play an Iron Bowl and that be it sometimes? Like old times?
Honestly, kinda. There isn't that sense of impending doom that should befall us if we lose. And it's kinda hard to believe how pretty much all of the Iron Bowls used to be like this.
8. What's your prediction/analysis of the game?
I fully expect Bill O'Brien and our offense to derp it up early, but I just don't see how y'all are going to be able to move the ball much on us. Just don't see Ashford being able to do enough with his arm. Think Auburn's best path to victory would involve an early play-action deep ball and getting a receiver behind our secondary. Should that happen, I would be somewhat concerned. Otherwise, I am pretty confident. Thinking something like 38-17.
9. Where will Auburn and Alabama end up this season?
Alabama will end up playing Clemson in The Orange Bowl. Auburn will return to The Birmingham Bowl, which is becoming a nice little tradition for y'all (let me know if you need dining recs!).
10. Who should Auburn hire? Who will Auburn hire?
Right now, I think Auburn will hire Lane Kiffin. That hire worries me, but not as much as Hugh Freeze would worry me. Auburn should hire Coach Lac. He has earned it IMO.