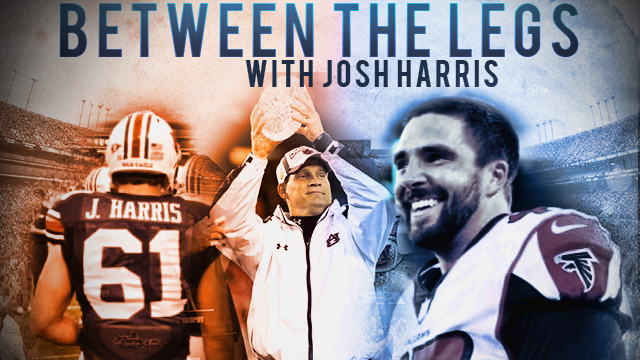 Like the majority of our games that season, week 4 was another close one. Coached by Steve Spurrier, South Carolina was ranked 12th in the country. They had a lot of good players. Some of which would eventually become teammates of mine in Atlanta. Don't think for a second that I let those guys forget about this game or the one later in Atlanta for the SEC title.
South Carolina was loaded at the skill positions. Alshon Jeffery at receiver, Marcus Lattimore at running back to name a couple. Lattimore was supposed to sign with Auburn and did the whole hat switch thing on signing day. Does that apply to my review? Not really, but I remember people being upset that the 18 year old made a personal decision that didn't fall in line with their own desires.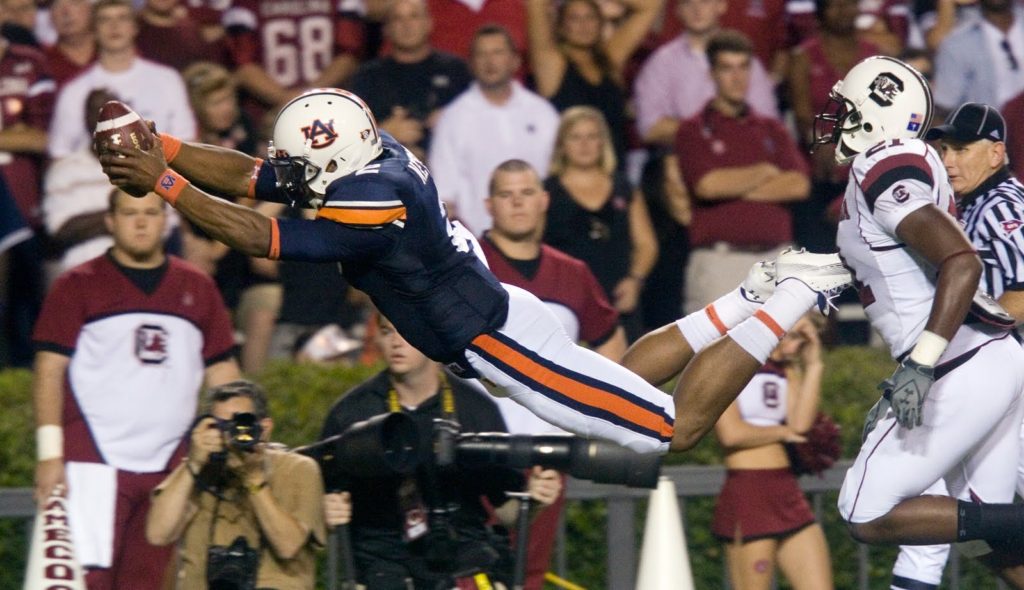 Early in the game, Cam broke a long run for a touchdown. He dove from what seemed like the 10-yard line and broke out the Superman celebration for the first time.
By this point in the season, people had started using the phrase "War Cam Eagle." This is a hot topic in my house. My wife, Kameron, was a Tiger Paw and won the Athlon Sideline Spirit competition in 2009. Her slogan was "War Kam Eagle." That was before Cam ever stepped foot on campus. While my Kam may not have accounted for any Auburn TD's that year, she's definitely the original "War Kam."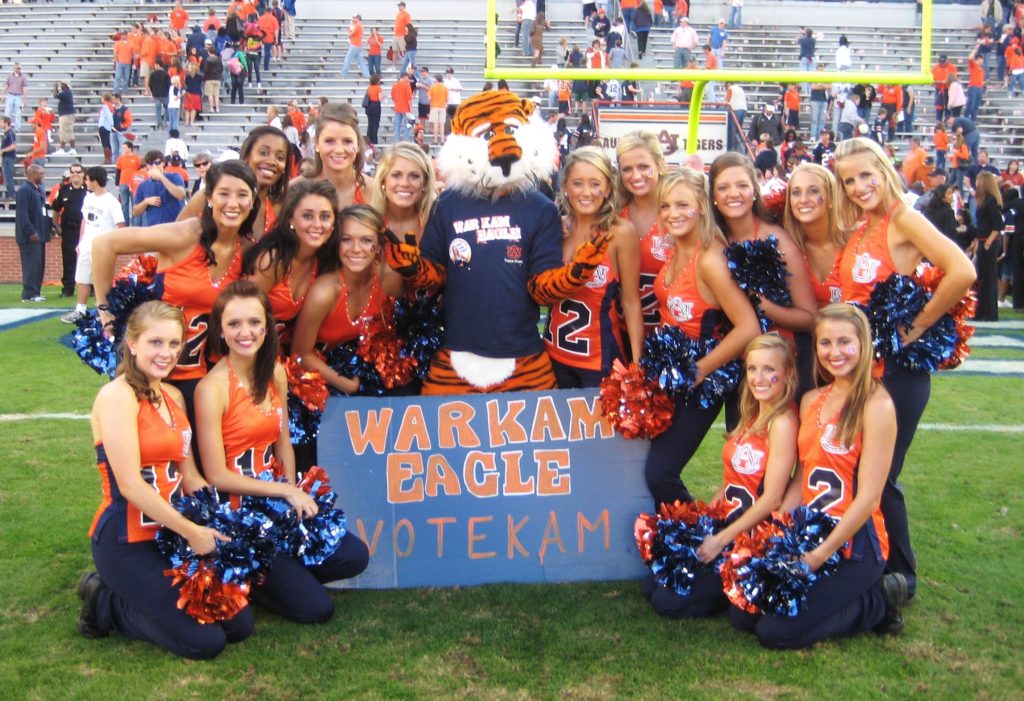 Turnovers were the story of this game. We fumbled twice in the first half and the Gamecocks capitalized on both of those opportunities with touchdowns. Fortunately we were able to bring it to a one score game heading into halftime.
We received the second half kickoff and marched down the field only to settle for a short field goal attempt. The kick deflected off the right upright and was no good. Wes' fault? Not so fast. My job as a long snapper is to make the holder and punter's job as easy as possible. That field goal snap may have looked fine to most, but the laces were bad.
A perfect snap to Neil Caudle would mean that he catches the ball with the laces on top and all he has to do is put it down. Neil was one of the best holders and teammates I've ever had. He always made me right, but in these situations, there's not much a holder can do. I failed in delivering him the laces, and Wes ended up having to kick them. The whole "Laces out Dan" from Ace Ventura may clarify that thought.
Fortunately our defense bailed me out. Darren Bates forced a huge fumble after the Gamecocks took over. A few plays later Lutz was celebrating in the end zone after catching the go-ahead touchdown pass. The relief I felt was incredible!
The very next drive produced similar results. Josh Bynes stripped their QB for the second time. After we converted that turnover into another touchdown, Spurrier made a change at quarterback. It was a one score game late in the 4th when Josh intercepted the new QB to seal the win. Had the "Ol' Ball Coach" been wearing a visor that night, he surely would've thrown it in disgust.
We held on for the 35-27 win and moved to 4-0 on the year. After a tough 3 game stretch, Louisiana Monroe was up next. They were not to be taken lightly. I mean after all, they did beat Alabama in 2007.