For the 2nd time in a month Auburn had to travel the to State of Mississippi. I said "had to" because anytime you cross the state line and hit those roads it feels like something you're having to do. But nevertheless, Auburn had to go to Oxford, MS and Auburn had to beat Ole Miss if they wanted this championship season to stay on track. They had to.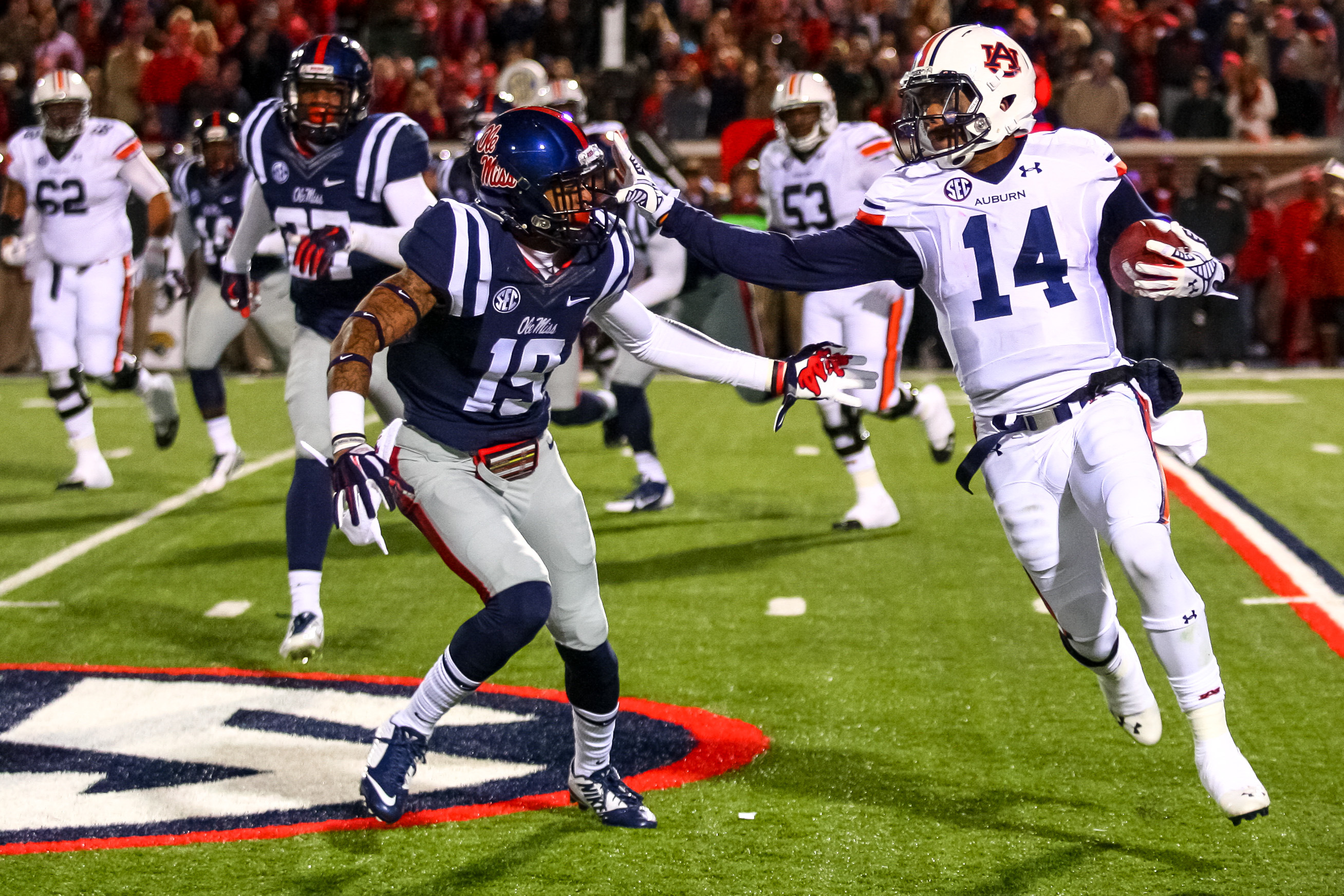 I went into the game feeling much less worried than I did before the Mississippi State game. It wasn't that I was scared of Dak Prescott or the talent level of the Bulldogs, it was just that the scene was huge, and the cowbells were going to be the loudest ever, and all that stuff. I wasn't worried about any of that with Ole Miss.
They had just lost to LSU, were back down to Earth, and the fans were most likely just going to be there for a good time. It certainly seemed that was the case when Auburn's offense went straight down the field and scored on the opening drive. I was like "Landsharks? More like Corona Light, amirite?"
It showed early what Auburn's offense was going to do the whole night. Well, it showed what they should've done the whole night had it not been for an officiating crew looking for TV time.
Were some of Auburn's penalties warranted? Probably. Were some penalties on Ole Miss's biggest plays ignored? Probably. They definitely took "you can call a penalty on every play" to heart for most of the first half and it really kept Auburn from running away with it.
But I'm a homer for talking about penalties, so let's talk about what the offense did despite 145 yards being taken away from them.
It was about this time last season that Auburn's running game, especially Tre Mason, started going. It appears the same thing is happening this season, with Cameron Artis-Payne actually having more rushing yards after 8 games than Tre did. That's good.
The difference is, though, that when the running game is slowed for a play or two and Auburn needs a 3rd-and-long, Nick can just say "Sammie/Duke, run all the way down there and I'm gonna throw it to you." He does that, and they catch it.
They caught it a lot against the best secondary in the SEC. They ran the ball and threw the ball all over one of the nation's best defenses. They had 507 yards. I'd say the offense is moving.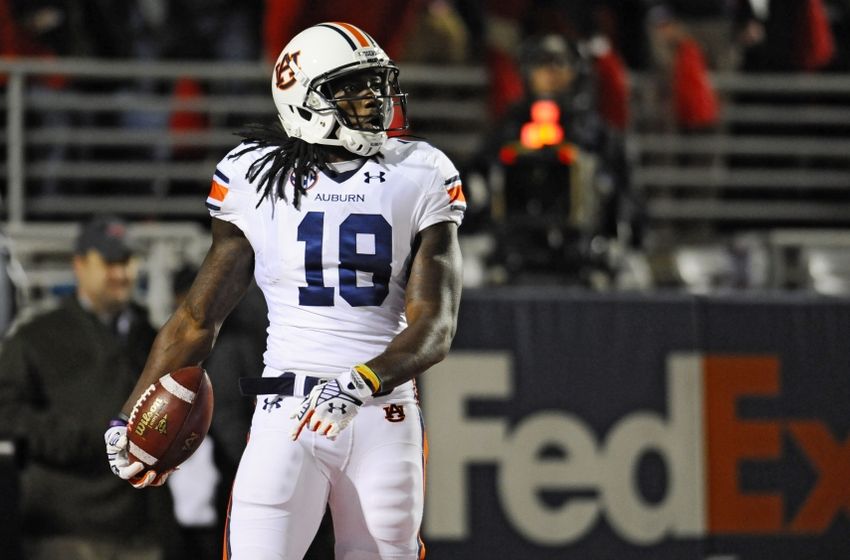 Now the defense has been scorched by two pass-heavy teams for two weeks in a row. Is it cause for concern? Maybe. Does Auburn have to play South Carolina or Ole Miss again? No. Did they make two huge stops when they had to? Yes. Was that a lot of questions? Shutup.
About that last big stop, though. It is a terrible thing to see any player suffer a season-ending injury like Laquon Treadwell did. It doesn't matter if they are a star receiver or one guy up from the water boy. Nobody wants to see it happen. It was a freak play, and every Auburn player and coach expressed support for Treadwell.
However, the sentiment all over the college football world was that Ole Miss lost the game on that play, that Auburn was lucky, and some even said Auburn was dirty. Look, I know we're not used to Ole Miss having a chance, and they are one of teverybody's little Cinderella, but that doesn't make Auburn the bad guy when they win fair and square on the field.
Luck is not a real thing. There was no bad intent on the play. It was actually a great play that ended in an injury. That's football. Laquon said it himself.
But because Auburn won the game by stopping Ole Miss from scoring, not because they broke a guy's leg on the one foot line, because Auburn seemingly ended Cinderella's night, because anybody outside of Auburn is tired of seeing Auburn win, Auburn was looked at as the bad guy.
I know there are logical people out there that don't see it that way, and it was a heartbreaking way for Ole Miss to not score a touchdown that would have been negated by an Auburn touchdown in the next minute-and-a-half later anyway, but Auburn was doing what they were supposed to do. They are supposed to win football games.
I'm sorry the story didn't fit the fun narrative and I'm sorry that Treadwell got hurt, but the two have nothing to do with each other, and Auburn won on the field.
They were the better team and they won.