Not a bad week last week. Not good, but 70% is a C and a C is passing. And as I learned from my time at Auburn, a D is passing as well.
Last Week: 7-3 (70.0%)
This Week: 7-5 (58.3%)
Overall: 102-33 (75.5%)
Week 12 is that week where most teams basically have a bye week, but instead they actually play a football team. There are a few middle-tier pseudo-rivalries going on, but the rest is just booty.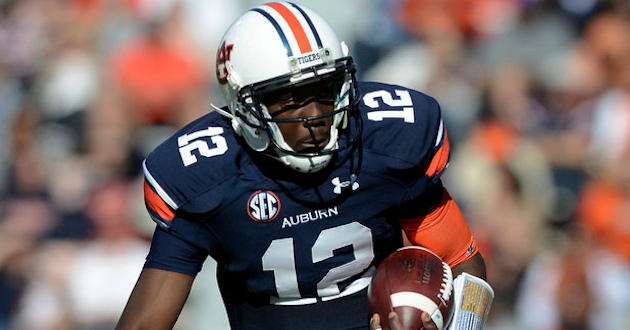 11/21
FAU at Florida – The team that really hates Auburn (think about it) travels up the road to take on the Gators. I know Florida won the East, but I was surprised to remember they only had one loss. Amazing. Truly amazing…. how bad the SEC East is.
Florida 41, FAU 9
Florida 21, FAU 14 (OT) – SUCCESS!
The Citadel at South Carolina – Remember when people said that undefeated 2004 Auburn didn't deserve to play in the BCS Championship Game because Auburn played The Citadel? Yeah, it's still stupid.
South Carolina 35, The Citadel 7
The Citadel 23, South Carolina 22 – FAILURE
LSU at Ole Miss – LSU is not elite. I've said it for weeks. Ole Miss is schizophrenic. I've said it for weeks. LSU is on the way down. Ole Miss is playing at home. That'll be enough.
Ole Miss 34, LSU 24
Ole Miss 38, LSU 17 – SUCCESS!
Charleston Southern at Alabama – Charleston Southern is ranked in the Top 10 of the FCS rankings. Whatever, Auburn is the only team to beat Jacksonville State, the #1 team in FCS. Beat that, Tide.
Alabama 45, Charleston Southern 10
Alabama 56, Charleston Southern 6 – SUCCESS!
Mississippi State at Arkansas – Every single year, Mississippi State builds an impressive record against a weak schedule. Then they end their season with 3-4 straight losses. Arkansas has turned it on and will give the Maroons their 2nd of three losses to end the 2015 season.
Arkansas 38, Mississippi State 31
Mississippi State 51, Arkansas 50 – FAILURE
Georgia Southern at Georgia – Georgia Southern hates Georgia. Georgia Southern is good. Georgia is not. Georgia is the type of team that would beat Auburn and then lay an egg against a "lower" team. This will be close. Very close.
Georgia 27, Georgia Southern 21
Georgia 23, Georgia Southern 17 – SUCCESS!
Tennessee at Missouri – Missouri surprised me with their win over BYU last week. They won it for their coach who is retiring at the end of the season. Tennessee ends their season with an easy schedule every year, and could end up with eight wins. But I think their schizophrenia mixed with it being Gary Pinkel's last home game will give the Tigers the win.
Missouri 20, Tennessee 17
Tennessee 19, Missouri 8 – FAILURE
Texas A&M at Vanderbilt – These are two teams going in opposite directions, but they are still miles apart. It's vast weakness (Aggie D) vs. vast weakness (Vandy O) in this one. I expect it to be close until halftime.
Texas A&M 38, Vanderbilt 10
Texas A&M 25, Vanderbilt 0 – SUCCESS!
Charlotte at Kentucky – After starting the season with two wins over Georgia State and Presbyterian, Charlotte has lost 8 straight in their C-USA schedule. Even Kentucky, whose care for football at this point is zero, can't lose to that.
Kentucky 34, Charlotte 13
Kentucky 58, Charlotte 10 – SUCCESS!
Idaho at Auburn – Check back tomorrow for my prediction in the game preview, but SPOILER ALERT: it's Idaho.
Auburn 48, Idaho 14
Auburn 56, Idaho 34 – SUCCESS!
Other Games of Note
Michigan State at Ohio State – The Spartans have one loss this year. It was by one point, and it shouldn't have happened. You know what also shouldn't have happened? Their win over Michigan. Wolverine fans will actually be pulling for Ohio State in this one. These are two mostly overhyped teams, but Ohio State is less overhyped.
Ohio State 35, Michigan State 28
Michigan State 17, Ohio State 14 – FAILURE
Baylor at Oklahoma State – In terms of the College Football Playoff, I'm putting my support behind the Oklahoma State Cowboys. They've never played Auburn, and I love their colors. What's not to love?
Oklahoma State 41, Baylor 38
Baylor 45, Oklahoma State 35 – FAILURE
Now that you know who will win, head on over to the 2015 War Blogle Pick 'em and get your picks in. There will be weekly prizes and and overall winner at the end of the season. It's easy. Do it.