If you checked Twitter or Facebook on Saturday, you would have thought that the bottom fell out of Auburn's basketball program. I will say, getting blown out two games in a row by inferior teams, including your arch rival, is not a great look. But sometimes that's just basketball, you're going to have weeks where you struggle. Last year's squad went 11-7 in conference play before turning it on in February and March.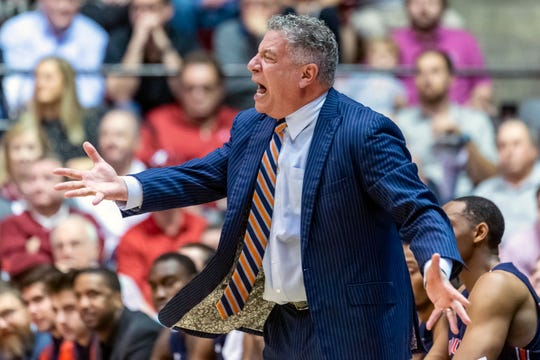 Basketball is a lot like baseball in the respect that you don't want to peak too early. If you're playing your best baseball in June and July, you're doing it wrong. Same with basketball. If you've spent the whole season kicking butt and chewing gum, but then struggle at the end of the season, you won't make a deep run in the NCAA Tournament.
It's odd to think about, but if Auburn was going to pick a time to struggle, now is the perfect time. They have the perspective of starting out 15-0, meaning they can compete with anyone, but this slump will bring to light the issues this team has, and give Bruce and company enough time to adjust and move forward.
With all that being said, let's take a look at what happened against Alabama and Florida, and try to see if there's a way to solve these problems! You can also take a look at some of the models and algorithms college basketball picks to see if the computers think Auburn will get back on track.
Game 16 @ Alabama
It always sucks losing to Alabama in anything, but you couldn't have scripted a better scenario for the Crimson Tide. Your rival coming into town starting off the season 15-0 is all the motivation that sell out airplane hangar needed to get rocking. This was their Super Bowl, plain and simple. Nothing against Bama, they played a lot better than Auburn and deserved to win the game. But there's no denying that Nate Oates needed to win this game way more than Bruce Pearl.
You know what's not a recipe for success? Shooting less than 32% from the field and having more turnovers than assists. The team just looked out of sorts from the jump. J'von and Samir looked off and it showed. Samir ended up having more turnovers than points scored. Sadly, these kinds of games are when we need tall of the upperclassmen to step up. The bench and the young guys can bail us out at home if others aren't on, but we can't expect that on the road in a hostile environment.
All that being said, one upperclassman did show up, and his name is Austin freaking Wiley. The big man had 10 points and 13 rebounds and it was clear that he couldn't be stopped. Alabama did a better job in the second half by just packing the paint and forcing Auburn to try and shoot their way out, something this team has struggled to do all year.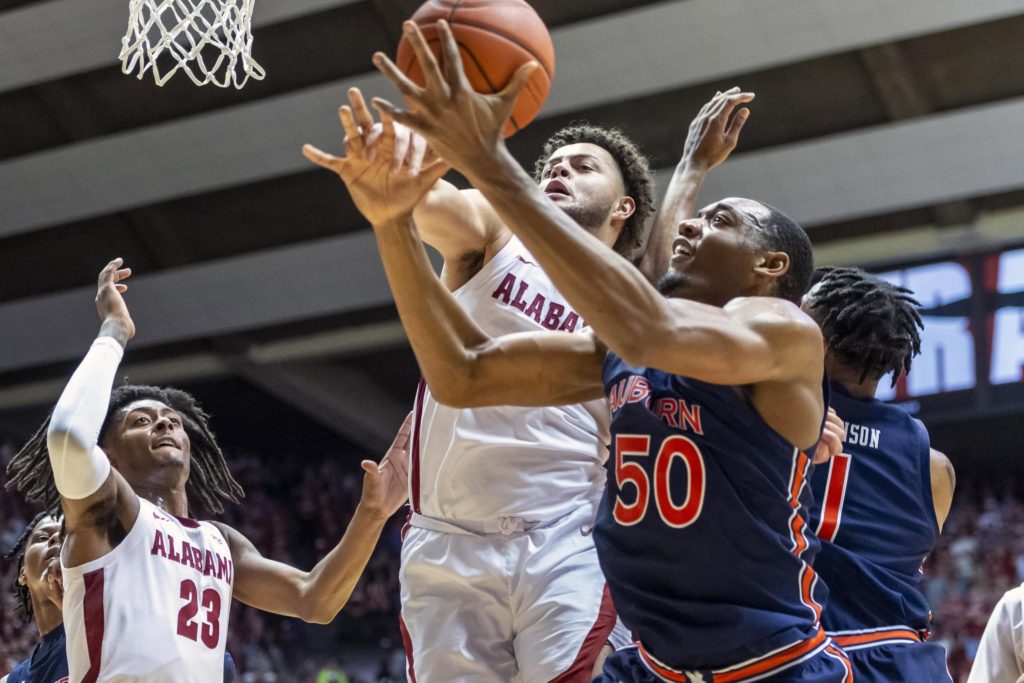 Isaac Okoro also had a nice game. The freshman star contributed 13 points with 4 rebounds, 3 steals, and 2 blocks. 12 of those points came in the first half and without Okoro, it's not really a game in the first half at all. The Tigers just couldn't adjust in the second half.
Finally, I know Auburn lost by 19 and didn't play well, but my goodness was the officiating bad on both sides. I'm honestly surprised Bruce Pearl didn't get tossed from the game, because I know I would have if I was in his situation. Some of the fouls on Wednesday were among the most puzzling I've seen. Allen Flanigan get's trucked by an Alabama big man, but gets called for a travel. Isaac Okoro gets tripped by an Alabama player going for a loose ball, no foul and it was Tide ball. I try to be lenient with the officials but if next time we could an actual NCAA crew, that would be appreciated.
Game 17 @ Florida
My hope was that after the cold shooting game against Alabama, the team would come out firing on all cylinders…that did not happen. In fact, the exact opposite happened, it got worse. After losing by 19 at Alabama, the Tigers laid an absolute egg in Gainesville and lost to the Gators by 22. I've watched some ugly Auburn basketball games in my day, most coming in the Tony Barbee era, but this was game is way up there. The Tigers shot sub 26% from the field and 17% from three. It was almost like watching a child playing NBA 2k for the first time and figuring out the controls. This was also the second game in a row where Auburn had more turnovers than assists.
Trying to find any sort of positive outlook on this game was tough. I will say, Auburn shot above 70% from the free throw line as a team. Auburn played nice defense against Florida, holding them to less than 70 points at home. That's what the Tigers are going to have to hang their hat on until the offense can get turned around.
Thankfully, the next two games are at home for Auburn against South Carolina and Iowa State. This will be a great opportunity to get back in the W column before facing Ole Miss next week in Oxford.