I haven't done this in a few years, but given that Auburn is about to go on a tournament run for the ages, I figured it's high time to bring it back. The Tigers begin their trek in the 2017 SEC Basketball Tournament tonight against the last-seed Missouri Tigers. You'll remember that Auburn beat those same Tigers just last Saturday to complete the season sweep.
Auburn has the capability to beat every team in this year's tournament, and as we've seen this year, they have the ability to lose to every team in this year's tournament. Obviously, some upsets in other games would be nice, making the road to the NCAA Tournament a little easier. I mean, if I'm thinking with my heart, it would look something like this…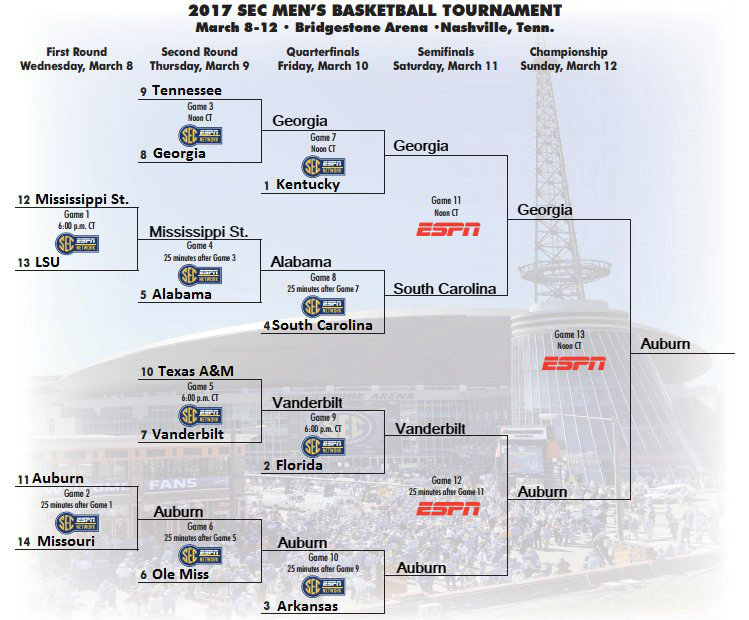 The biggest upsets to help Auburn out would be Georgia over Kentucky, which almost happened twice this season, and Vanderbilt over Florida, which did happen last week. But if I had to pick with my head, I'd probably say it will go like this…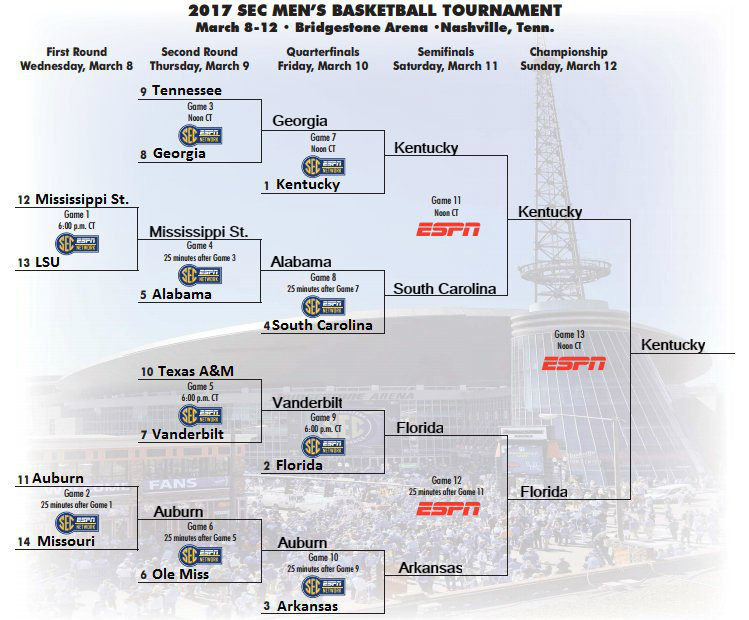 Either way, this is the fun part of the year. Everybody sort of starts over, and Auburn does truly have a team to make a run. Let's see what happens.