Happy Tuesday. Auburn beat Oregon and everything is alright in the world. Bo looked clutch, Joey went over the top, the defense adjusted and dominated. Catch up on all things Auburn vs Oregon as well as the other interesting tidbits you may have missed this holiday weekend. Enjoy.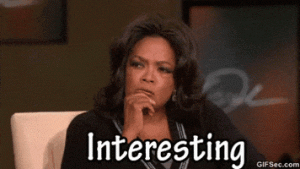 – Auburn beat Oregon in dramatic fashion. Relive the action with highlights and check out the full box score here.
– Here's a good breakdown of the game. Also, see what Gus Malzahn and Mario Cristobal had to say after their night in Jerry World.
– You should have bet your mortgage on Auburn after Bo Jackson arrived as the guest picker on College GameDay.
– College GameDay also aired a tribute to Rod Bramblett before the game. Rod's replacement got his money's worth in his opener.
– The win puts Auburn in elite company early this season. Also, you know you want to see this sped up video of Toomer's being rolled.
– Does Boobie Whitlow really not know what conference Oregon is in? Apparently he really doesn't. I'm ok with that.
– New polls came out today. Do you agree with where Auburn is ranked?
– Bo Nix obviously passed the clutch test, but how does his start compare to other true freshman? Winning an SEC honor in your first start has to be a good sign.
– See what Bo Nix said after the game and then to Scott Van Pelt the next day on ESPN.
– Kevin Steele's defense made crucial halftime adjustments that allowed Auburn back into the game. KJ Britt was crucial in that turnaround.
– Check out these reactions from both former players and future players. And this former NFL QB's impression of Bo Nix.
– There were a lot of questions about Joey Gatewood's role after Bo Nix won the starting job. On Saturday, Gatewood proved that he should still be involved.
– NFL starts this week, here's an update on the GOAT preseason QB, a former Auburn to Canada WR, and a LB legend.
– Speaking of Auburn in the NFL, AL.com put together a list of the best NFL players from Auburn over the past century. Here's my ranking of current players.
Let me know If I missed anything in the comments below.