I don't claim to be perfect, but my Week 13 surely was. It brought me back up to a B average where I will surely stay.
Last week: 10-0 (100.0%)
This week: 9-2 (81.8%)
Overall: 111-26 (81.0%)
There's nothing like rivalry week, where things always go as expected, to make the predictions easy. o_O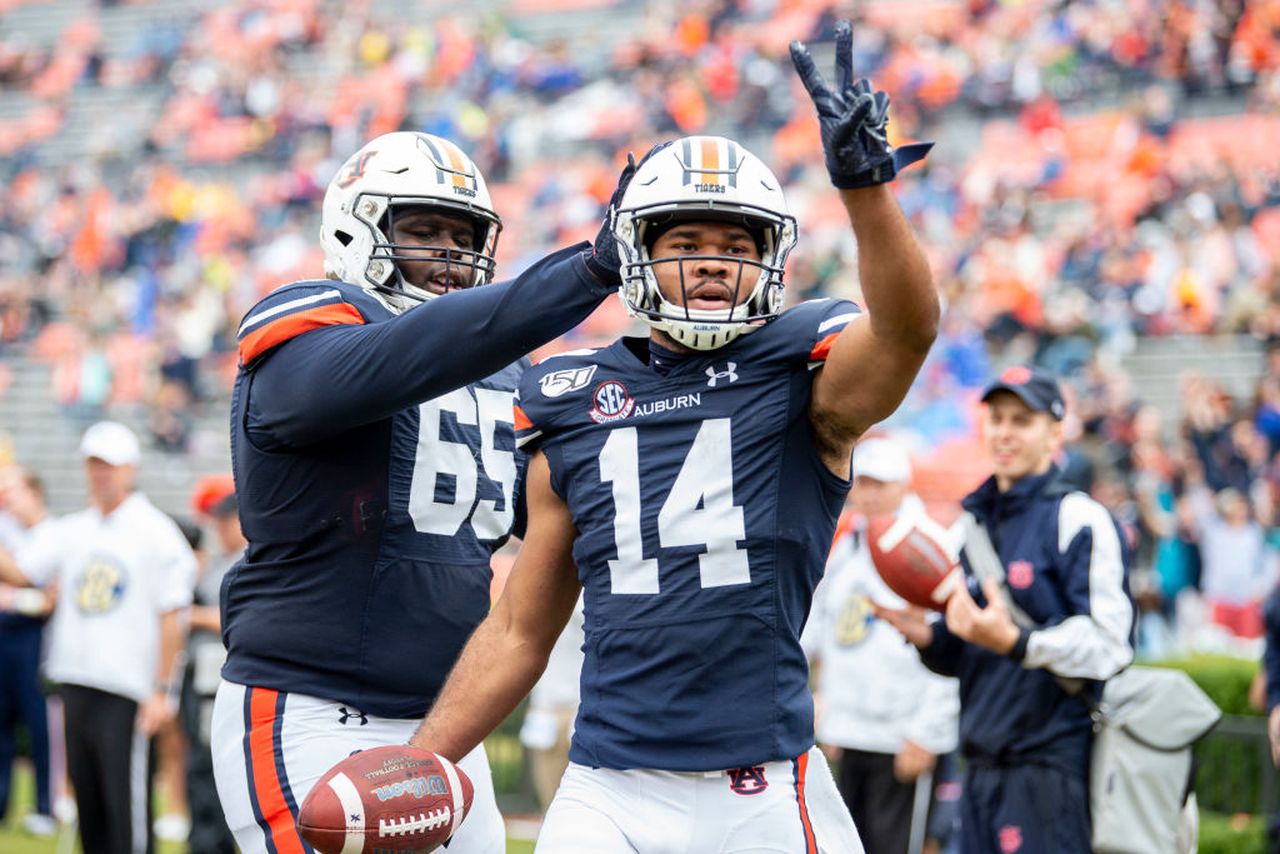 11/28
Ole Miss at Mississippi State – The Egg Bowl is a big one this year. With a combined 9-13 record between the two teams, it is guaranteed to be a delight. But it's an SEC rivalry game on Thanksgiving night, so I'll watch it. Both teams have been bad, but both teams have shown the ability to not be terrible sometimes. Ole Miss is playing better now and has better quarterback play. Mississippi State fans gave up a long time ago.
Ole Miss 38, Mississippi State 24
Mississippi State 21, Ole Miss 20 – FAILURE
11/29
Missouri at Arkansas – Nobody will be at this fake rivalry game. Black Friday in the home of Walmart? No way. The Hawg fans would much rather get a $100 TV than watch this Arkansas team play a mediocre Missouri. The Tigers have been less bad than their opponent, so they'll win easily.
Missouri 45, Arkansas 10
Missouri 24, Arkansas 14 – SUCCESS!
11/30
Georgia at Georgia Tech – I wonder how much more success Auburn would have if their main rival was something to the equivalent of Mississippi State. It will be close because it usually is, but Georgia will pull away.
Georgia 31, Georgia Tech 13
Georgia 52, Georgia Tech 7 – SUCCESS!
Louisville at Kentucky – Both teams are bowl eligible. Louisville hasn't been terrible. Kentucky has been a tad better recently. This could've been a #1 vs. #2 basketball matchup, but the Wildcats had to go and lose to Evansville a few weeks back. Louisville would win the basketball version, and they'll win the football version, too.
Louisville 28, Kentucky 24
Kentucky 45, Louisville 13 – FAILURE
Clemson at South Carolina – I wonder how much more success Auburn would have if their main rival was something to the equivalent of South Carolina. Even when Clemson plays out the SEC, they get an easy one. Wait a waste of talent over there.
Clemson 52, South Carolina 17
Clemson 38, South Carolina 3 – SUCCESS!
Vanderbilt at Tennessee – Reminder: Tennessee ends the season with Kentucky, usually Missouri, and Vanderbilt. I know somebody has to play those teams, but in what world is that equal to Auburn playing Georgia and Alabama, and then LSU and Alabama next year?
Tennessee 31, Vanderbilt 14
Tennessee 28, Vanderbilt 10– SUCCESS!
Texas A&M at LSU – This was a classic last year. I could see it being a classic next year. But LSU is still playing to solidify their College Football Playoff spot this year. They'll give up points, but they'll score many as well.
LSU 45, Texas A&M 24
LSU 50, Texas A&M 7 – SUCCESS!
Florida State at Florida – The Seminoles are in shambles. Florida is still appearing better than they are, and this will help that sentiment. Ho hum, another easy rivalry game for another SEC team.
Florida 34, Florida State 10
Florida 40, Florida State 17 – SUCCESS!
Alabama at Auburn – Check back later for my prediction in the game preview, but SPOILER ALERT: like old times.
Auburn 28, Alabama 17
Auburn 48, Alabama 45 – SUCCESS!
Other Games of Note
Ohio State at Michigan – Ohio State finally played a team with a pulse last week and found out it wasn't as easy. Michigan looked bad earlier this season, but they've learned to play football since then. With it being in the Big House, I could see the Wolverines pulling the upset, but not enough to mess up my predictions.
Ohio State 31, Michigan State 21
Ohio State 56, Michigan State 27 – SUCCESS!
Wisconsin at Minnesota – ESPN's College Gameday decided to go to this game instead of the Iron Bowl. They'll freeze their baguettes off watching a boring Wisconsin beat a Minnesota team that lost to the most boring program in America (Iowa) two weeks ago.
Wisconsin 23, Minnesota 17
Wisconsin 38, Minnesota 17 – SUCCESS!
Now that you know who will win, head on over to the 2019 War Blogle Pick 'em and get your picks in. There will be weekly prizes and an overall winner at the end of the season. It's easy. Do it.