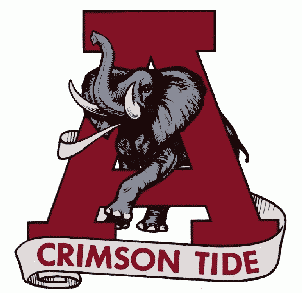 Tua will not play against Auburn this year. That fact alone has caused some to say that this is Auburn's year to put it on Alabama. Or even better that it's a must win for Gus Malzahn. If you can't beat Alabama without Tua, when will you ever? I guess two years ago? Didn't that happen?
It doesn't matter who is playing quarterback at Alabama. Of course, Tua makes them better, but with the 3-yard slants thrown within 0.5 seconds to setup a 5-yard slant thrown within 0.75 seconds, who cares who is back there?
Alabama is still full of five stars. Alabama is still coached by Nick Saban. But even this total non-homer over here will admit that this year, there's a difference.
The defense is not there. And although I just downplayed it, the quarterback is not there. The team leader is not there.
Side note: I've never seen a fanbase jump so quickly. The program that is supposedly the kings of all has fans conceding a loss just because one player is hurt. Really? I mean, I know the only reason they're doing it is so they can say they expected to lose when they lose, but even then it's entirely too transparent. Then if Alabama happened to win, they can say they did it without their quarterback.
I'm here to say it doesn't matter in terms of what's on the field. With the offense that Alabama is currently running, with the rest of the athletes on the field, Alabama is pretty much the same team with or without Tua. The only major difference is, like I said, that their leader isn't on the field. It's a shot to their confidence.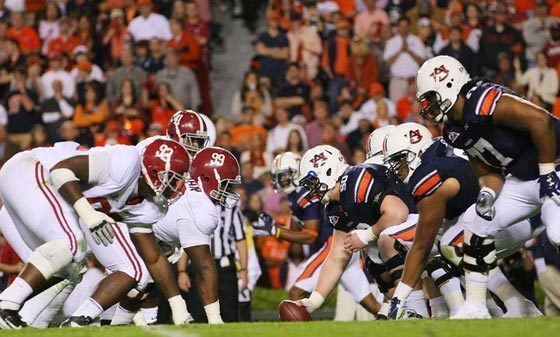 But enough about Alabama being good. I would've picked Auburn to beat Alabama even with Tua. Here's why…
Alabama and LSU are almost identical this year. They both run an offense predicated on the quarterback getting the ball to receivers quickly and letting them work. And when they have to, they can run a little, but neither do that as well as they have in the past.
Auburn held LSU to their season low in points and held the passing game in check for most of the game. Where was that game played? Death Valley. Where is Alabama playing Auburn? Oh yeah, it's in Auburn.
Do you think that Auburn's defense can do what they did with Joe Burrow and his offense to Alabama's backup quarterback that has played Arkansas and Western Carolina?
But the other side of the ball is where the game will be won. Just like LSU, the Alabama defense is not what we're all used to seeing. The Tide gave up 23 points to South Carolina, 31 points to Ole Miss, and 46 points to LSU (Auburn gave up half of that). Those numbers aren't gaudy (except LSU), but it's not the Alabama defense of the past.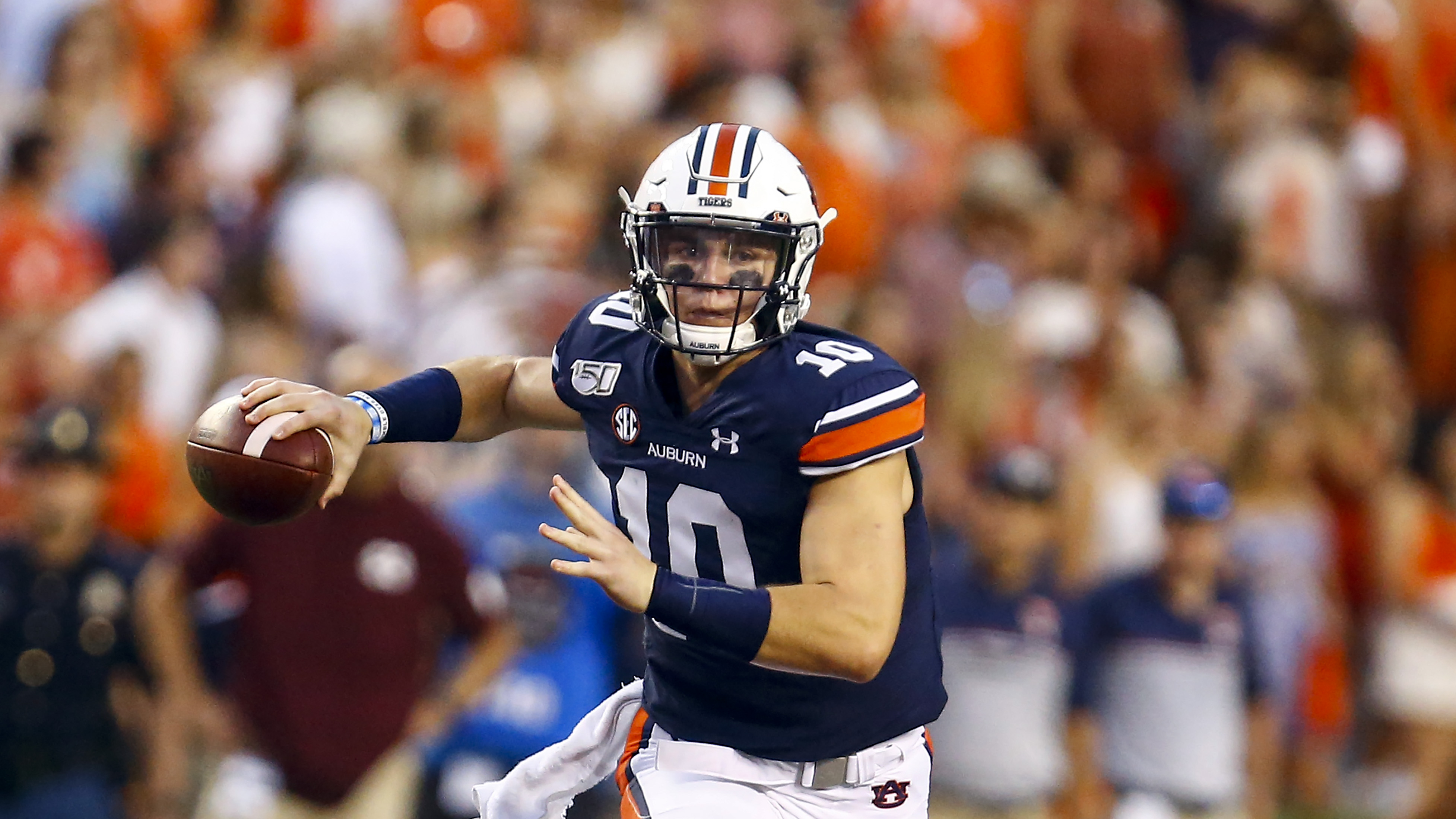 The Auburn offense won't be facing the toughest defense they've faced this season. It actually may be around the 3rd or 4th best they've seen. And they're getting them at home, in front of an Iron Bowl crowd that's really tired of seeing Alabama back into the College Football Playoffs because their name is Alabama and they don't play anybody besides Auburn and LSU.
When it comes down to it, the strength of Alabama is the their short-pass-turned-long-run passing game. Auburn handled that same style of offense fine against Joe Burrow in Death Valley. Auburn is getting Mac Jones in Auburn.
Auburn's offense showed what they are capable of in a big time home game in the 4th quarter of the Georgia game. Georgia's defense isn't showing up Saturday. It's Alabama's defense. The one that has given up points, man. Like 46 points and if we want to go back a tad further, 44 points to Clemson in the only other ranked game they've played.
Did you read that? Alabama has played one ranked team this season. I had to go back to January to get another one, and they got blown out by them.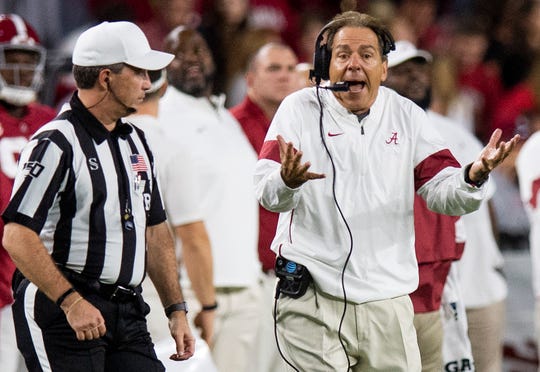 Nick Saban does not beat good teams anymore, and he definitely doesn't beat good Auburn teams. Is Auburn good? They are ranked #15, have three losses against the current #1, #4, and #8 ranked teams, and would end the regular season 9-3 with a win over Alabama. So yes, at worst, Auburn is good.
Let's recap:
With Tua, Alabama and LSU are very similar. Auburn lost to LSU by three at Death Valley, and kept LSU to season lows. Auburn gets Alabama at Auburn and the player that makes Alabama's offense almost as good as LSU's is not playing.
The Auburn offense has struggled with defenses that are better than Alabama's, but have scored 50 points in four games this season, and have shown flashes the last two weeks.
The Auburn crowd will be Iron Bowl live, but also "keep them out of the Playoffs" live.
The magic is too much for Auburn to lose this game. The 1989 team is being honored before the game. Bo Nix is playing in his first Iron Bowl. Mac Jones is playing in his first game against a team with a pulse. There will be parachuters before the game. I will be there. It's just too much for Alabama.
Auburn scores on their first drive of the game. The Alabama offense looks lost for most of the first half. Alabama scores in the 3rd and early 4th to make it closer than we want it to be, but Boobee ices the game with plenty of hard 1st down runs.
Auburn 28, Alabama 17