I had a solid Week 12, but if I want a B average for the season, I'm gonna have to start making Bs each week. C's won't do from here on out. This isn't college.
Last week: 6-2 (75.0%)
This week: 10-0 (100.0%)
Overall: 102-24 (80.9%)
This week should be one of those where I can pull my grade up. Lots of those cupcake games people seem to hate.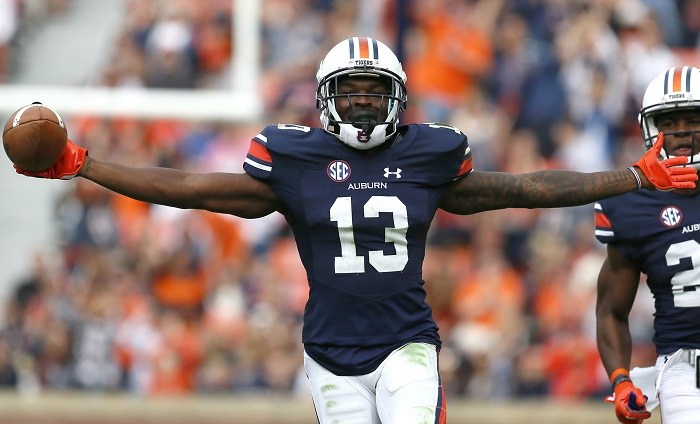 11/23
Western Carolina at Alabama – Tua is out for the season. Mac Jones is running the offense. Tua's brother is apparently going to play as well. If Mac Jones and Tua's brother are the best they have, Alabama's gonna hurt. But not this week. The Catamounts won't amount to much this weekend.
Alabama 38, Western Carolina 7
Alabama 66, Western Carolina 3 – SUCCESS!
Texas A&M at Georgia – As I've said for a month, the Aggies have 3 losses: Clemson, Auburn, and Alabama. Now they could've lost to Arkansas, but those aren't bad losses. Georgia is playing their final SEC game and it's a must-win to stay in the playoff picture. I think that's enough.
Georgia 31, Texas A&M 13
Georgia 19, Texas A&M 13 – SUCCESS!
UT- Martin at Kentucky – The team that looks like Auburn goes to Lexington, and that's all there is to say about this game.
Kentucky 45, UT-Martin 10
Kentucky 50, UT-Martin 7 – SUCCESS!
ETSU at Vanderbilt – Vanderbilt might have a beatable opponent?
Vanderbilt 31, ETSU 7
Vanderbilt 38, ETSU 0 – SUCCESS!
Arkansas at LSU – Arkansas is playing for nothing. LSU has to win though. Will it matter? Not at all.
LSU 58, Arkansas 7
LSU 56, Arkansas 20 – SUCCESS!
Abilene Christian at Mississippi State – Abilene Christian sounds like a nice lady. Mississippi State will beat her badly. Mississippi State should be arrested.
Mississippi State 49, Abilene Christian 3
Mississippi State 45, Abilene Christian 7 – SUCCESS!
Tennessee at Missouri – The Vols continue their annual murderer's row to end the season. They set up a monumental matchup with Vanderbilt next week with this trip to Mizzou. But, this is a tough one. Both have looked terrible and both have won some games. That said, Tennessee has been trending upward. Missouri has been flailing.
Tennessee 34, Missouri 24
Tennessee 24, Missouri 20 – SUCCESS!
Samford at Auburn – Check back later for my prediction in the game preview, but SPOILER ALERT: it's needed.
Auburn 55, Samford 3
Auburn 52, Samford 0 – SUCCESS!
Other Games of Note
Penn State at Ohio State – Ohio State finally gets a team we've heard of and it's not as big a deal because Minnesota ruins everything. This will be easy for the Buckeyes.
Ohio State 37, Penn State 17
Ohio State 28, Penn State 17 – SUCCESS!
UCLA at USC – Well, this one has been known to be big in some years. Not so in 2019. UCLA is getting better. I think USC is just waiting to get rid of their coach, but they're the better team and will win.
USC 20, UCLA 14
USC 52, UCLA 35 – SUCCESS!
Now that you know who will win, head on over to the 2019 War Blogle Pick 'em and get your picks in. There will be weekly prizes and an overall winner at the end of the season. It's easy. Do it.