When a team that may or may not still be deciding on a starting quarterback, or final offensive line configuration, or the best set of receivers to start the next game with, it's nice to start the season with an opponent that your 2nd string could likely handle. That's exactly what Auburn got with Mercer this past weekend.
The Bears were nothing close to the worst team to come in to Jordan-Hare Stadium. They scored 63 points one week ago. Their quarterback was able to make plays and had nice touch on his passes. A receiver or two were able to get open and make some nice catches. I don't remember if they had a running back. I think he crossed the line of scrimmage a handful of times. But yeah, they weren't bad at all.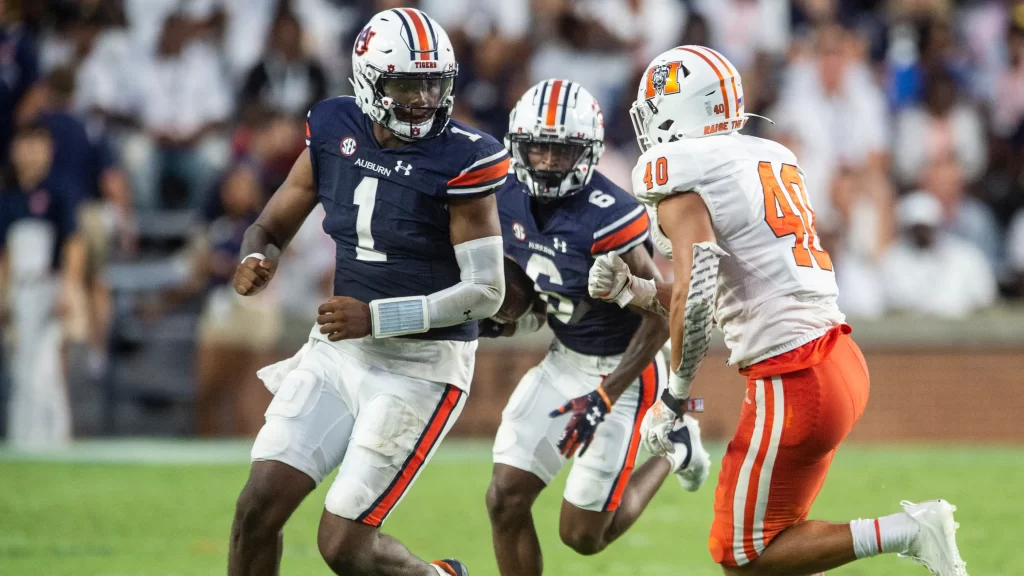 It was apparent that Coach Harsin's plan was to use both TJ Finley and Robby Ashford in the game. Finley started the 1st drive with a mix of Ashford and Auburn scored. Ashford started the 2nd drive with a mix of Finley and Auburn scored. It was working.
Ashford was mostly used as a change of pace quarterback/running back for most of the 1st half, but when Finley threw his 2nd interception of the game, Ashford stayed in and ran the offense. While he is fast and definitely had the flashy wow plays with a 49 yard run and a bomb to Ja'varrius Johnson, when he was THE guy, it wasn't as crisp when he wasn't just handing the ball to Tank or Jarquez. It wasn't bad, but his last play of the game was running out of bounds on 4th down. It's nothing to care too much about, but there is a little bit of work to do in terms of Ashford running the whole offense.
Given everybody's attitude on Finley before the season started, it wasn't going to take much for fans to want to replace him once another guy stepped up. For the casual fan, Robby did that mainly just based on a one long run and one long pass. He is the more athletic quarterback by far, but I think we'll need to see him in the San Jose State game before he potentially becomes THE guy.
That said, I don't care who is back there. I just want Auburn to win. And when you have two capable quarterbacks and two more than capable running backs and switching them out in the middle of drives doesn't kill the drive, you might have something.
If the Auburn defense, and specifically Cam Riley, plays like they did all season, it may not matter who is playing quarterback. Again, it was Mercer, but again, the Bears scored 63 last week and had 625 yards. This week they amassed 271 total, but less than 200 on the starters. That's hard to do against anybody. The defensive line played well. The linebackers played very well. The secondary locked down (until the 3s and 4s took over late in the 4th quarter).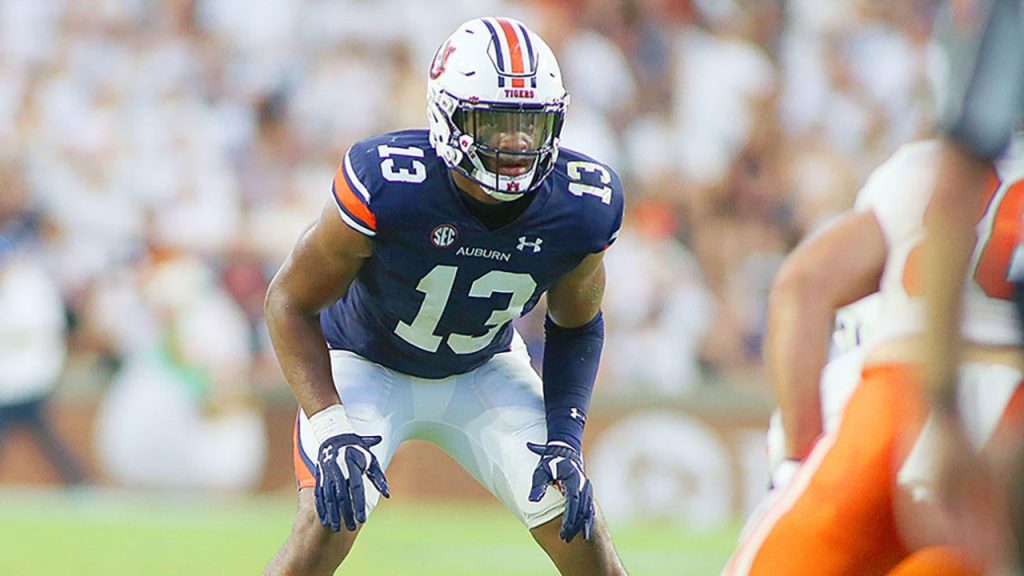 Auburn punted once and kicked no field goals, but kickoff coverage was fine. Punt returns weren't anything special, but they rarely are. That's all there is to say about special teams.
For a first game, it was good. The only negative was Finley's two picks. Tank looked good. Jarquez looked just as good. Robby Ashford more than proved he's an option. The defense did their job.
Another tune up comes to Jordan-Hare next week. They should be a little better than Mercer, but should also give Auburn another chance to do exactly what they did this week: work on a few things and get a win.