Arkansas returns to the Plains this weekend, and besides they're awful offense, they also bring many STRANGER THINGS. Much like last week's dumb opponent, the weirdness between Auburn-Arkansas makes no sense, but it's there. It is SO there.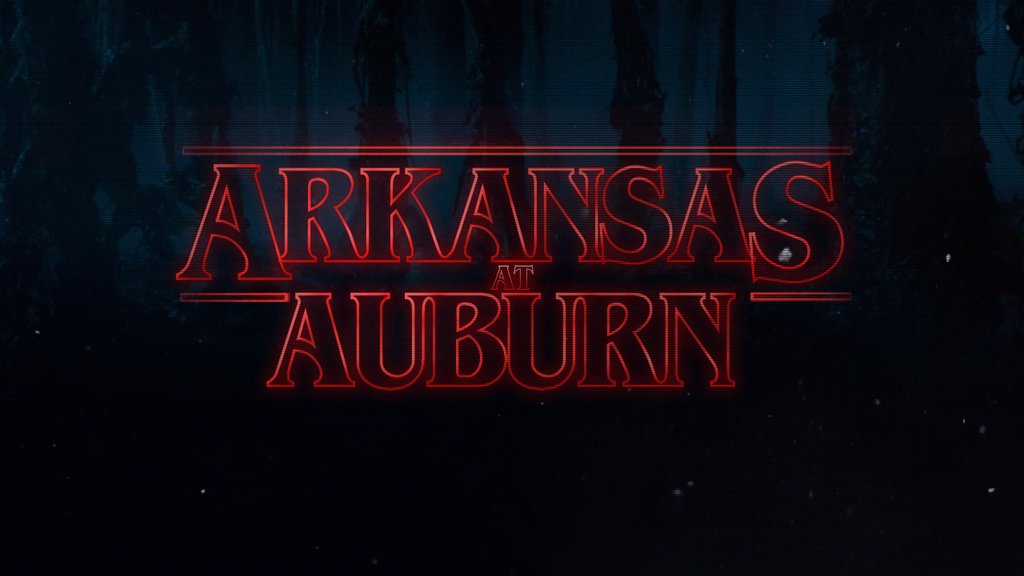 1. The better team (Auburn) has lost a lot.
Everybody has that team. Alabama has Louisiana-Monroe. Auburn has Arkansas. For some dumb reason, the Razorbacks have Auburn's number in years where they absolutely shouldn't. Let's take a look at the many instances since 2000.
2001: Arkansas 42, #17 Auburn 17
2002: Arkansas 38, #24 Auburn 17
2006: Arkansas 27, #2 Auburn 10
2008: Arkansas 25, #25 Auburn 22
2009: Arkansas 44, #17 Auburn 23
The real killer was that 2006 game. Auburn ended up beating #2 Florida the following week, but a #1 ranking was there for the taking and Auburn was never really able to get back up to the top that year.
But yeah, these two teams aren't nearly as close as the record makes it seem. Just look…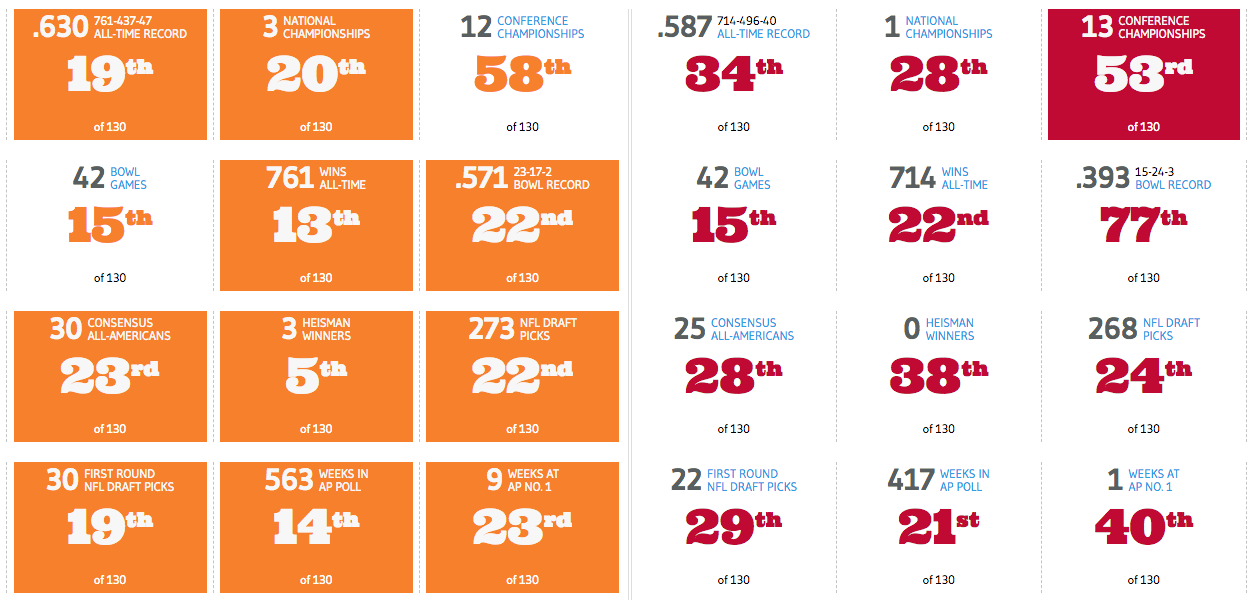 (from Winsipedia)
2. They couldn't get Gus, so they got Gus-lite.
After BERT was fired following last season, the Hawg faithful turned their attention to who they wanted all along: Arthur Gustavo Malzahn III. We all know it wasn't going to happen. Do you see the scores Gus has put up on Arkansas the last two years? It's a combined 108-23. Not really sure Gus wants to get over there too quick.
So instead they hired Chad Morris, who is now part of losses at Colorado State and a 27-point loss at home to North Texas. North Texas. The Green Machine.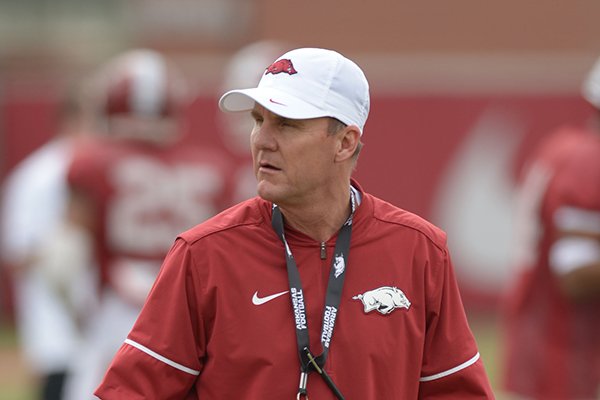 Morris is a known Gus disciple. In fact, while he was a high school coach, he read Gus's book. He studied it. He lived it. He got Gus to agree to let him come learn the system in person. This created a friendship between Gus and Chad, so I won't dump on him too bad, but yeah, he ain't Gus.
He also seems to like teams with animals running to the right. (He came to Arkansas from SMU).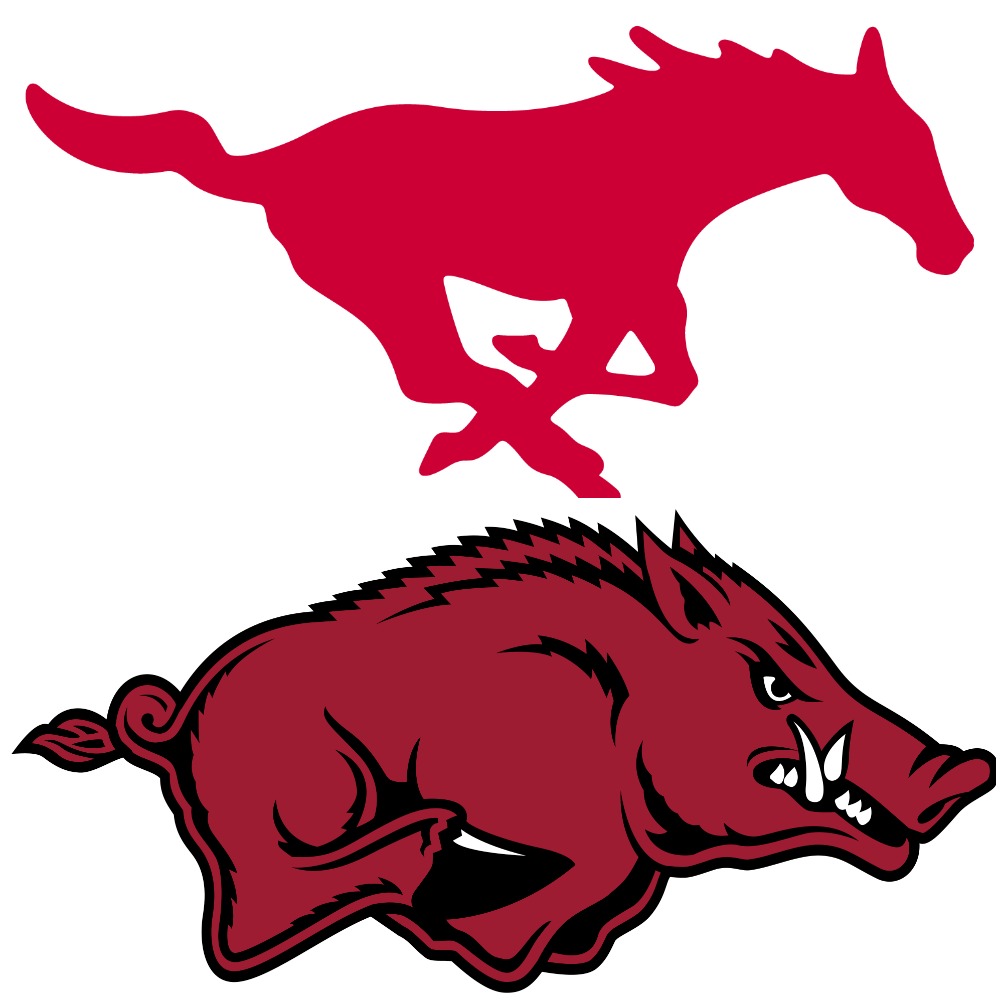 3. Arkansas fans make terrible music videos.
This has been documented on this here 'Blogle before, but it must be revisited because it may be the strangest of all.
You've all probably seen LIZHONEY2U over the past few years. She's since taken a hiatus from putting on the Hawg hat, the $18 Logitech headset with adjustable Garth Brooks microphone, and the Scotch tape from the tip of her nose to her glabella, but there's plenty of LIZ out there to see.
But it doesn't stop there. Just go look. I've compiled many, many examples. Arkansas fans make terrible, terrible music videos. I don't know whether to laugh or feel bad.
Auburn is a big favorite this weekend, and they should be because they are the better team. One last second field goal last week doesn't change that. There will be no STRANGER THINGS this week.