As you can see below, I was perfect in Week 10. Click that link and go look at my scores. Guys, I don't pretend to be smart. I claim that I'm psychic.
Last week: 8-0 (100.0%)
This week: 4-5 (44.4%)
Overall: 86-22 (79.6%)
Week 11 has some toughies. It's a lot of good on good, and bad on bad. The home team usually wins those, but let's see. Auburn doesn't play, so let these fools figure it out.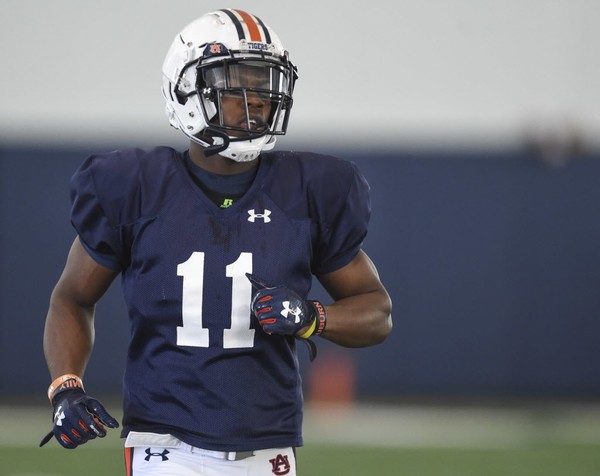 11/9
Western Kentucky at Arkansas – There are many metrics that say that Western Kentucky will beat Arkansas this weekend. Remember when the Razorbacks almost beat Texas A&M? What happened? If they lose this week, pretty sure Chad Morris is done.
Arkansas 31, Western Kentucky 20
Western Kentucky 45, Arkansas 19 – FAILURE
Vanderbilt at Florida – I wish Auburn got to play Vanderbilt ever year.
Florida 28, Vanderbilt 14
Florida 56, Vanderbilt 0 – SUCCESS!
LSU at Alabama – Alabama has won 8 straight against LSU. The last loss was that 9-6, worst game in the history of football that actually didn't matter because they let Alabama play LSU in the trashy title game anyway, in 2011. Alabama won't have all of Tua, but LSU should've lost at home against Auburn without a great offensive performance from the good Tigers. Alabama wins again.
Alabama 34, LSU 23
LSU 46, Alabama 41 – FAILURE
New Mexico State at Ole Miss – The Rebels aren't absolutely terrible. They have two decent quarterbacks. They're just Ole Miss. But they're playing one of the worst programs in the history of football.
Ole Miss 51, New Mexico State 7
Ole Miss 41, New Mexico State 3 – SUCCESS!
Appalachian State at South Carolina – This is actually a good game? Sort of a geographical rival. App State is coming off their first loss of the season. South Carolina beat Georgia and then hasn't done much else. It's a toss up, honestly, but the reason App State was ranked was because they played nobody, and then lost to Georgia Southern. So yeah, South Carolina will win in a close one.
South Carolina 31, Appalachian State 27
Appalachian State 20, South Carolina 15 – FAILURE
Missouri at Georgia – The DWAGS prepare for the Deep South's Oldest Rivalry with the former top team in the SEC East that was beaten by Vanderbilt. This one is always kinda weird, but Georgia seems to have righted some of their issues.
Georgia 35, Missouri 17
Georgia 27, Missouri 0 – SUCCESS!
Tennessee at Kentucky – Tennessee begins their HUGE annual three game rivalry slate to end the season: Kentucky, Missouri, Vanderbilt. How do they do it? Don't forget they had South Carolina and UAB before that. But yeah, football is equal. But really, Kentucky is gonna win.
Kentucky 27, Tennessee 21
Tennessee 17, Kentucky 13 – FAILURE
Other Games of Note
Penn State at Minnesota – The Gophers are 8-0 and ranked #17. That says tons. They'll be pumped for a quarter, but Penn State wins easy.
Penn State 38, Minnesota 17
Minnesota 31, Penn State 26 – FAILURE
Iowa at Wisconsin – Both teams are 6-2. Both teams really shouldn't be that good, but they play in the Big 10. Wisconsin is the better team and it's at home, so they'll get it.
Wisconsin 34, Iowa 10
Wisconsin 24, Iowa 22 – SUCCESS!
Now that you know who will win, head on over to the 2019 War Blogle Pick 'em and get your picks in. There will be weekly prizes and an overall winner at the end of the season. It's easy. Do it.