Week 2 was amazing. I went 13-1. Had a perfect pick in the Kentucky game. Nearly had another perfect pick in the Florida game. And most of the other scores were scary close. I don't claim to be smart. I claim to be psychic.
Last week: 13-1 (92.9%)
This week: 12-1 (92.3%)
Overall: 35-5 (87.5%)
On the national scene, nobody is doing anything. Seriously, not a ranked game or anything. The SEC isn't doing much better, but at least there are a few conference matchups.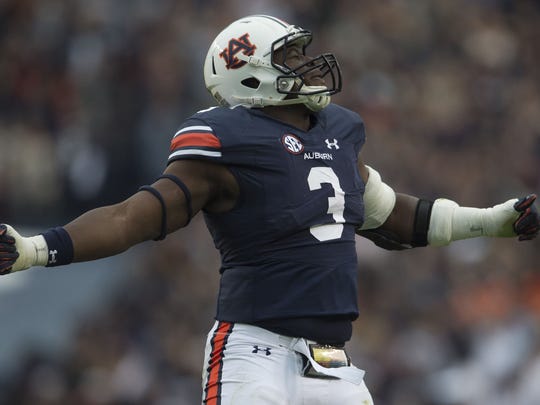 9/14
Arkansas State at Georgia – The Dawgs are just racking up those wins, aren't they? Samford, Vandy, Murray State, Arkansas State. Don't hurt yourself.
Georgia 45, Arkansas State 10
Georgia 55, Arkansas State 0 – SUCCESS!
Kansas State at Mississippi State – What, maroons, you didn't want to go play at Missouri State this weekend? Finally got a team with a name to come to your place. And you'll lose.
Kansas State 27, Mississippi State 23
Kansas State 31, Mississippi State 24 – SUCCESS!
Chattanooga at Tennessee – Tennessee is responsible for exactly half of my four missed predictions this season. Dare I pick them to lose to the Mocs? I should, but surely they have enough to win this one. I will guarantee that Pruitt is fired before Monday if they lose, though.
Tennessee 34, Chattanooga 17
Tennessee 45, Chattanooga 0 – SUCCESS!
Alabama at South Carolina – The Legend of Stephen Garcia won't be strong enough for this to happen. I mean, a team about the caliber of this year's Gamecocks did beat a better Alabama on that fateful day, but nah…
Alabama 38, South Carolina 17
Alabama 47, South Carolina 23 – SUCCESS!
Southeastern Louisiana at Ole Miss – I thought they got rid of all the directional Louisiana school names.
Ole Miss 48, Southeastern Louisiana 7
Ole Miss 40, Southeastern Louisiana 29 – SUCCESS!
Colorado State at Arkansas – The Rams and the Razorbacks. Let's see. Arkansas is 1-1. They lost to Ole Miss and they barely beat Portland State. Yep, the SEC will be embarrassed by this one this weekend.
Colorado State 34, Arkansas 24
Arkansas 55, Colorado State 34 – FAILURE
Florida at Kentucky – Florida and Kentucky has sorta become a thing because the Gators beat the Wildcats for like 100 years in a row, and Kentucky broke the streak last year. Last year's Kentucky is gone and so is their quarterback due to injury. Florida still isn't that good, but they'll be able to beat the basketball boys (that lost to Auburn in the Elite 8).
Florida 21, Kentucky 13
Florida 29, Kentucky 21 – SUCCESS!
Lamar at Texas A&M – Guess we're resting for Auburn here. At least Auburn is playing Kent State…
Texas A&M 37, Lamar 10
Texas A&M 62, Lamar 3 – SUCCESS!
Northwestern State at LSU – I know this may come as a shock but Northwestern State is in the state of Louisiana. Yeah, it got me the first time, too.
LSU 55, Northwestern State 0
LSU 65, Northwestern State 14 – SUCCESS!
Southeast Missouri State at Missouri – Southeast Missouri State is closer to the Southeast than Missouri is, and what's with all these directional schools this week?
Missouri 62, Southeast Missouri State 13
Missouri 50, Southeast Missouri State 0 – SUCCESS!
Kent State at Auburn – Check back later for my prediction in the game preview, but SPOILER ALERT: it's Kent State.
Auburn 56, Kent State 10
Auburn 55, Kent State 16 – SUCCESS!
Other Games of Note
Clemson at Syracuse – People were like "if Syracuse beats Maryland, College Gameday is heading to New York!" Maryland beat Syracuse by 43. Womp, womp. Syracuse did beat the Tigers two years ago and almost did it again last year. Yeah, it's different this time.
Clemson 45, Syracuse 7
Clemson 41, Syracuse 6 – SUCCESS!
Florida State at Virginia – When's the last time the Wahoos were favored over the Seminoles? Probably never? Well, they are this year and I hope they lose by a double dribble.
Virginia 17, Florida State 14
Virginia 31, Florida State 24 – SUCCESS!
Now that you know who will win, head on over to the 2019 War Blogle Pick 'em and get your picks in. There will be weekly prizes and an overall winner at the end of the season. It's easy. Do it.