It's a relatively light news day overall, but there are still interesting tidbits you need to help get you through Monday.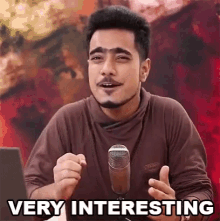 – A football coach has a new role. Catch up on what that means for the Tigers going forward.
– A former Auburn great is also returning to join Gus Malzahn's staff.
– February's signing day is fast approaching. Take a look at how Auburn's class stacks up, as well as where we can improve.
– See which player is leaning towards Auburn.
– If you like watching Auburn players in the NFL combine, you'll get to see one of our best this year in Indy.
– Speaking of the NFL, check out this analysis of how good Dee Ford has been.
– Men's basketball got back on track against Georgia. Highlights of the win can be found here.
– Even with the win, Auburn slid in this week's AP poll.
– The only thing you really need to see is this heartwAUrming video of  two walk-ons receiving scholarships.
– Gymnastics school! Find out how Gymnastics made history this weekend, including that Derrian Gobourne is a bad woman. Full highlights here.
– See where baseball ranks in the D1Baseball Preseason Top 25.
– Finally, consummate Auburn man Cody Parkey discusses his tipped field goal on the Today Show.
Let me know if I missed anything in the comments below.